We Help You Achieve Academic Success
The Student Success Center at University of Houston-Clear Lake is a comprehensive academic support department that offers:
Tutoring
Tutoring covers many classes from all four Colleges at UHCL and offers students one-on-one appointments, drop-in tutoring, or online sessions. Tutoring is designed to help students improve their learning of course content as well as develop course specific skills necessary for their success.
Supplemental Instruction
Supplemental Instruction is an intense academic support structure for a specific course. Course-embedded supplemental instruction leaders work closely with faculty to design weekly content review sessions. Students who attend these review sessions will have opportunities and activities to apply what was learned during lectures.
Academic Coaching
Academic Coaching provides students with one-on-one, personalized skill building in areas like reading strategies, time and task management, note taking strategies, public speaking, test strategies and organization. Students are matched with a coach based on their schedule and needs and meet for weekly 50-minute coaching sessions. Students may decide to participate for multiple semesters or just a few weeks.
Academic Skills Workshops
Academic Skills Workshops are an interactive 50-minute overview of topics like public speaking, apps and sites for student success, test strategy, note taking, organization, time and task management, and reading strategies. Workshops are open to all UHCL students and staff.
CRLA ITTPC Tutoring Program Certification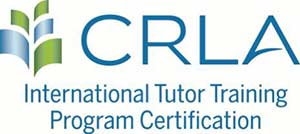 The tutors... were encouraging, friendly, knowledgeable, and very patient.

Rachel, Psychology major