Planning for Long-Term Success
With access to industries and organizations, we are available to assist you in a variety of areas that help connect your coursework and co-curricular experiences with mentorships and internships that allow you to interact with professionals in your potential career field, learn from industry experts and continue mapping your plan for long-term success. We are committed to helping you on your journey to academic and professional success at every level of your education.
---
Jobs4Hawks
Our office works closely with our on-campus Career Services department to provide exceptional experiences to a variety of audiences, including students and employers. As such, our offices both utilize the program Jobs4Hawks to post a variety of opportunities including internships and events. Check out Jobs4Hawks today!
Ready to Begin Your Search?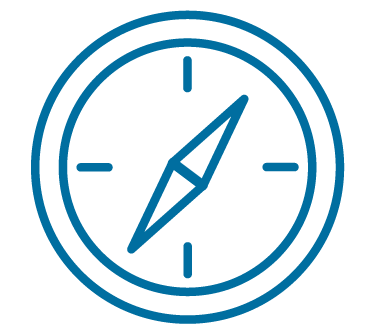 Get Started
---
Networking and Development Opportunities
We offer a variety of programs and events focused on networking and professional development throughout the year. Through our events, our office provides unique experiences to students, faculty, staff, partners, and friends of UHCL that foster development and engagement across multiple populations.
Life-long learning through free monthly presentations that involve and engage community members of all ages in a wide variety of topics.
Off-campus job tours aimed to bring awareness of career opportunities in a variety of occupational sectors and fields to UHCL students, faculty, and staff.
Connecting industry partners and UHCL students, faculty, and staff.
Free informational workshops designed to help future and current business owners.

" ... having a technical aptitude is very useful, and it demonstrates your critical thinking skills. However, just having a college degree is not necessarily enough to separate you from the rest of the crowd ... It's paramount that we afford our students the opportunity to work in professional environments so they can absorb office culture, obtain professional or industry skills and apply the knowledge they learned in their programs."
- Wayne Sallee, Alumnus