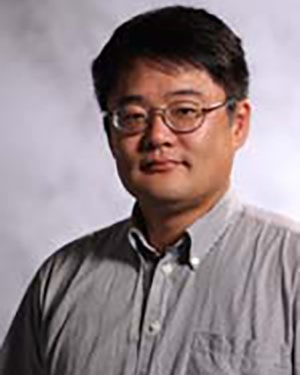 Ki-Young Jeong, Ph.D.
Professor of Engineering Management,
College of Science and Engineering
Contact number: 281-283-3862
Email: jeongk@uhcl.edu
Office: STEM 2222
Biography
Dr. Jeong received his M.S. and Ph.D. in Industrial Engineering as well as his MBA from Texas A&M University and University of Massachusetts, respectively. He has published more than 60 peer-reviewed articles in the areas of operations management, supply chain design & optimization, humanitarian logistics network, simulation, project management, and manufacturing systems analysis He has around 10 years of industrial experience, playing different roles like lead project lead, systems engineer, and consultant before joining academia.
---
Areas of Expertise
Supply chain design & optimization
Humanitarian logistics network design
Discrete event simulation
Data envelopment analysis
Data analytics
---
Publications
Hong, J., Mwakalonge, J. and Jeong, K. (2022). "Design of disaster relief logistics network system by combining three data environment analysis-based method," International Journal of Industrial Engineering and Management, Vol. 13, No 3. pp. 172-185, 2022.

Shin, H., Jeong, K., Hao, J. and Lacina, M. (2021). "Design of the usefulness of financial ratios in the old and gas industry using data envelopment analysis," Oil, Gas and Energy Quarterly, Vol. 70, No. 1. pp. 59-74, 2021.
Hong, J. and Jeong, K. (2020). "Design of facility location-allocation network with an emergency backup supply system," European Journal of Industrial Engineering, Vol. 14, No. 6, pp. 851-877. 2020.
Hong, J and Jeong, K. (2020) "Cross-evaluation based super efficiency DEA approach to designing disaster recovery center location-allocation-routing network schemes", Journal of Humanitarian Logistics and Supply Chain Management, Vol. 10 No. 4, pp. 485-508. 2020.
Hong, J. and Jeong, K. (2019) "Humanitarian supply chain network design using data envelopment analysis and multi-objective programming models," European Journal of Industrial Engineering, 13(5), pp.651 – 680, 2019.
---
Awards and Accomplishments
The UHCL Distinguished Professorship in Computer Science and Engineering in 2021-2022.

Minnie Stevens Piper Teaching Award UHCL finalist and nominee (2010-2011).
---