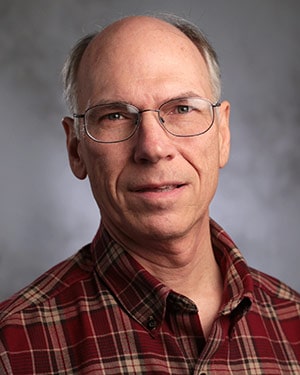 James B. Dabney, Ph.D., P.E.
Program Chair and Professor of Systems Engineering,
College of Science and Engineering
Contact number: 281-283-3852
Email: dabney@uhcl.edu
Office: D108
Biography
Ph.D., Rice University, Houston, TX.
Mechanical Engineering
Thesis title: Optimal Combat Maneuvers of a Next-Generation Jet Fighter Aircraft.
Thesis advisor: Angelo Miele
M.S., University of Houston - Clear Lake, Houston, TX.
Process Monitoring and Control
Thesis title: Effects of Tether Stretch Dynamics on a Tethered Satellite Yo-yo Control Law.
Thesis advisor: Lawrence Hasdorff
B.S., Virginia Polytechnic Institute and State University, Blacksburg, VA.
Mechanical Engineering.
---
Publications
J. B. Dabney and T. L. Harman, Mastering SIMULINK, Prentice Hall, Upper Saddle River, New Jersey, 2004.
H. Wang, L. Li, G. Song, J. B. Dabney, T. L. Harman, "A new approach to deal with sensor errors in structural controls with MR damper," Smart Structures and Systems, Vol. 16, No. 2, pp. 329 – 345, 2015
F. Landolsi, F. H. Ghorbel, and J. B. Dabney, "Adhesion and friction coupling in AFM-based nano-pushing," Journal of Dynamic Systems, Measurement, and Control, Vol 135, No 1, October, 2012.
J. B. Dabney and F. H. Ghorbel "Enhancing an Advanced Engineering Mechanics Course Using MATLAB and Simulink," International Journal of Engineering Education, Vol 21, No 5, 2005, 885 - 895.
J. B. Dabney and J. D. Arthur, "Applying standard independent verification and validation (IV&V) techniques within an Agile framework: Is there a compatibility issue?" IEEE International Systems Conference, Montreal, Canada, April 25 – 28, 2017
J. B. Dabney and G. Song, "Labs-to-go actuation experiments and extensions," Earth and Space 2014, St. Louis, Missouri, October 27 – 29, 2014
J. B. Dabney and G. Song, "Labs-to-go systems identification experiments," Earth and Space 2012, Pasadena, California, April 15 – 18, 2012
J. B. Dabney, "GPS-assisted EFIS airspeed calibration," Earth and Space 2012, Pasadena, California, April 15 – 18, 2012
F. Landolsi, F. H. Ghorbel, and J. B. Dabney, "A Singular Perturbation Analysis and Control of a New Nanomanipulator," IEEE Conference on Decision and Control, Atlanta, GA, December 15 - 17, 2010
F. Landolsi, F. H. Ghorbel, and J. B. Dabney, "A New AFM Cantilever Design for Manipulation at the Nanoscale," American Society of Mechanical Engineers Dynamic Systems and Control Conference, Cambridge, MA, September 12 - 15, 2010
---
Research Projects
Research is centered on computer-aided solution of systems engineering problems and systems verification and validation. Particular interests include robotics, mechatronics, optimal control, and flight mechanics. Current primary research activities are the modeling and control of storage tank inspection robots, aircraft emergency landing trajectories, vehicle structural health monitoring, and systems engineering process automation. Other activities include control of a tankless water heater via an embedded microprocessor, aircraft systems calibration, and pipe inspection robots.
---