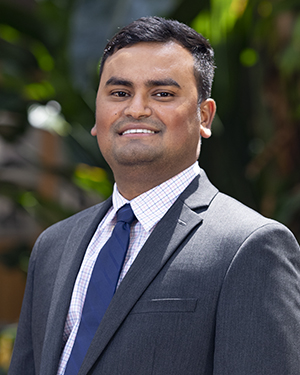 Kazi Md Masum Billah, Ph.D.
Assistant Professor of Mechanical Engineering,
College of Science and Engineering
Contact number: 281-283-3826
Email: billah@uhcl.edu

Biography
Dr. Billah received his M.Sc. and Ph.D. degrees in mechanical engineering from the University of Texas at El Paso in 2017 and 2021 respectively. In 2013, he received his B.Sc. in Mechanical Engineering from the Khulna University of Engineering & Technology, Bangladesh.

Dr. Billah's teaching and research interests are encompassed through the area of advanced manufacturing technologies—more specifically, additive manufacturing/3D printing. He has experience as an engineering educator and advanced manufacturing researcher in several academic and research institutions, including Oak Ridge National Laboratory, W. M. Keck Center for 3D Innovation, University of Texas at El Paso, and World University of Bangladesh.
---
Areas of Expertise
Additive manufacturing/3D printing
Machines and tool development for hybrid manufacturing
Multi-scale and multi-material polymer composite 3D printing
Composite materials development and characterization
Applied solid mechanics
Engineering education
---
Publications
Billah, K.M.M., Heineman, J., Mhatre, P., Roschli, A., Post, B., Kumar, V., Kim, S., Haye, G., Jackson, J., Skelton, Z. and Kunc, V., 2021. Large-scale additive manufacturing of self-heating molds. Additive Manufacturing, 47, p.102282.
Billah, K.M.M., Coronel Jr, J.L., Chavez, L., Lin, Y. and Espalin, D., 2021. Additive manufacturing of multimaterial and multifunctional-structures via ultrasonic embedding of continuous carbon fiber. Composites Part C: Open Access, 5, p.100149.
Kumar, V., Yeole, P.S., Hiremath, N., Spencer, R., Billah, K.M.M., Vaidya, U., Hasanian, M., Theodore, M., Kim, S., Hassen, A.A. and Kunc, V., 2021. Internal arcing and lightning strike damage in short carbon fiber reinforced thermoplastic composites. Composites Science and Technology, 201, p.108525.
Billah, K.M.M., Lorenzana, F.A., Martinez, N.L., Wicker, R.B. and Espalin, D., 2020. Thermomechanical characterization of short carbon fiber and short glass fiber-reinforced ABS used in large format additive manufacturing. Additive Manufacturing, 35, p.101299.
Trejo, E.M., Jimenez, X., Billah, K.M.M., Seppala, J., Wicker, R. and Espalin, D., 2020. Compressive deformation analysis of large area pellet-fed material extrusion 3D printed parts in relation to in situ thermal imaging. Additive Manufacturing, 33, p.101099.
Billah, K.M.M., Coronel, J.L., Halbig, M.C., Wicker, R.B. and Espalin, D., 2019. Electrical and thermal characterization of 3D printed thermoplastic parts with embedded wires for high current-carrying applications. IEEE Access, 7, pp.18799-18810.
Jahangir, M.N., Billah, K.M.M., Lin, Y., Roberson, D.A., Wicker, R.B. and Espalin, D., 2019. Reinforcement of material extrusion 3D printed polycarbonate using continuous carbon fiber. Additive Manufacturing, 28, pp.354-364.
Billah, K.M.M., Hassen, A.A., Nasirov, A., Haye, G., Heineman, J., Kunc, V. and Kim, S., 2020, November. Thermal Analysis of Large Area Additive Manufacturing Resistance Heating Composites for Out of Oven/Autoclave Applications. In ASME International Mechanical Engineering Congress and Exposition (Vol. 84485, p. V02AT02A040). American Society of Mechanical Engineers.
Billah, K.M.M., Lorenzana, F.A., Martinez, N.L., Chacon, S., Wicker, R.B. and Espalin, D., 2019. Thermal analysis of thermoplastic materials filled with chopped fiber for large area 3D printing. In 30th Annual International Solid Fabrication Symposium (pp. 892-898).
Everett, M., Flores-Abad, A., Khan, A., Masum Billah, K., Herzog, E., Rahman, A. and Choudhuri, A.R., 2018. A 1U Cube-Satellite for Electrically Conductive 3D Printing in GTO. In 2018 AIAA SPACE and Astronautics Forum and Exposition (p. 5231).
---
Courses (Current Academic Year)
MENG 1204 - Engineering Graphics for Mechanical Engineers
ENGR 2304 - Computing for Engineers
MENG 3303 - Solid Mechanics
MENG 3344 - Intro to Manufacturing Processes
---
Research Projects
Dr. Billah's current research interests include but are not limited to the following topics:

3D printing of thermoplastic-based composite materials
Multi-materials and multi-functional part fabrication and characterization
Embedded electronics fabrication for sensor, tooling, and structural health monitoring
3D printing for special education training and engineering education
---
Awards and Accomplishments
Co - PI : "3-D MINDSET-ID" UHCL Institute for Human and Planetary Sustainability (IHAPS) Grant, 2021-22
The Allien and Paul C. Davidson Scholarship, 2019 - 20
Texas Public Education Grant for International (TPEG-I), 2018 – 20
Dean's Scholarship in the College of Engineering at UTEP, Fall 2019
Distinguished Engineering Project Achievement Award from the Engineer's Council, April 2018
Recognized at Texas House in the state capitol (H.R. 1020) for outstanding research in CubeSat, March 2017
---