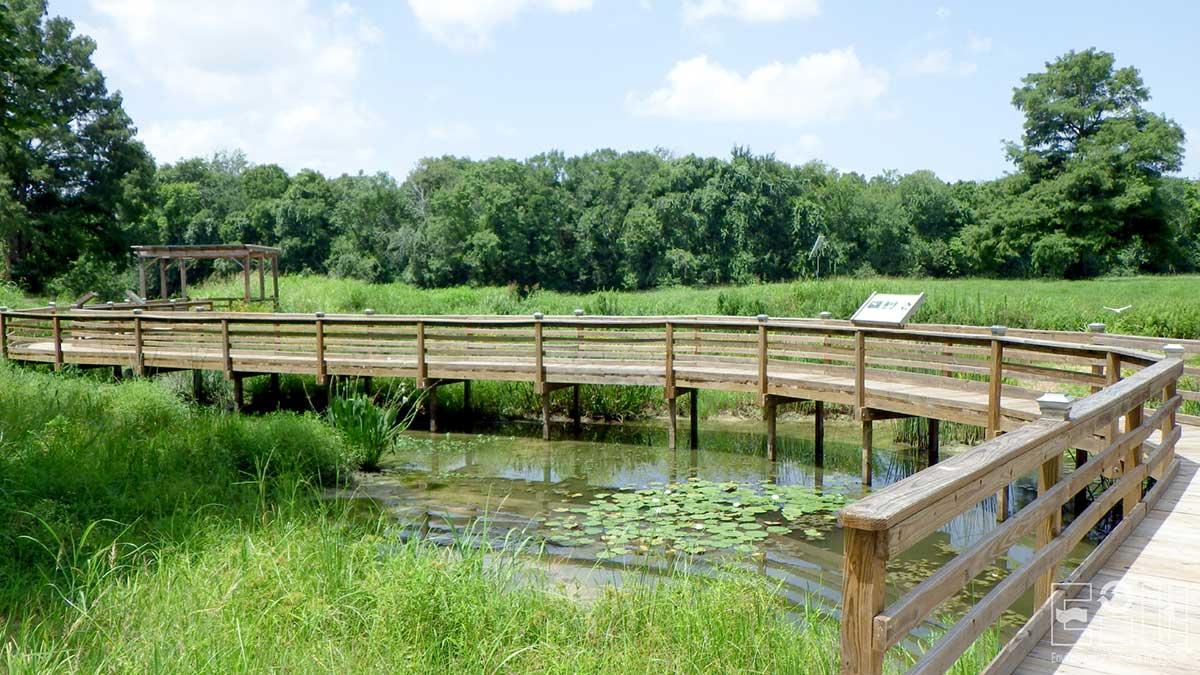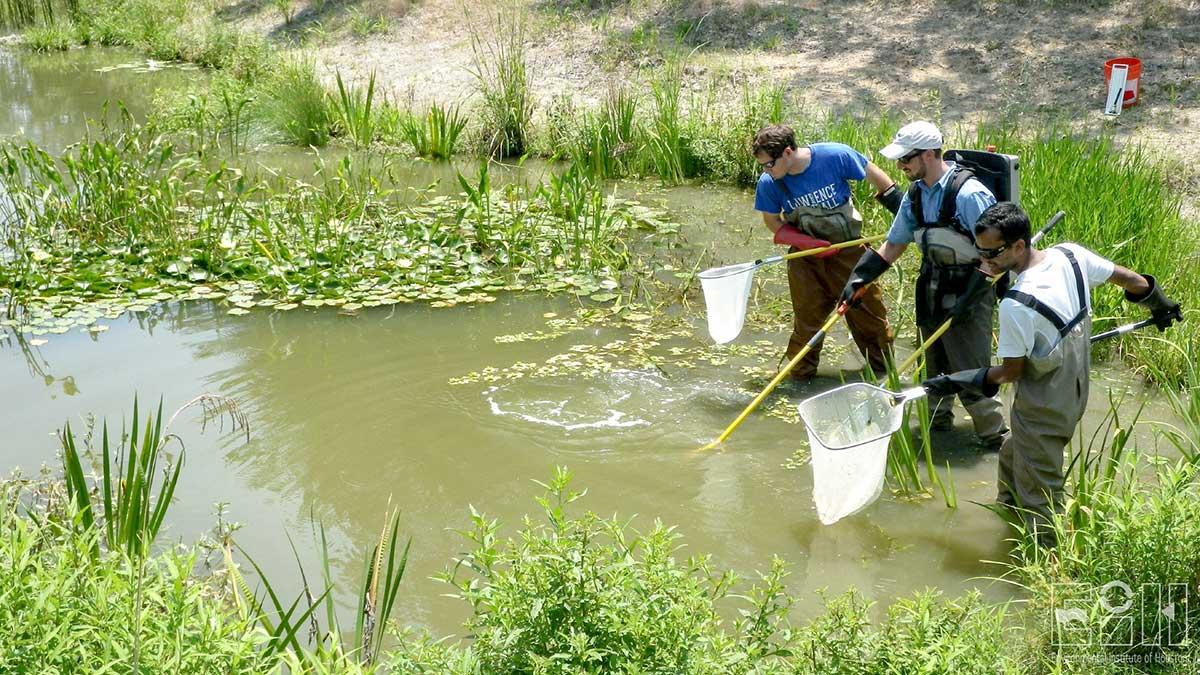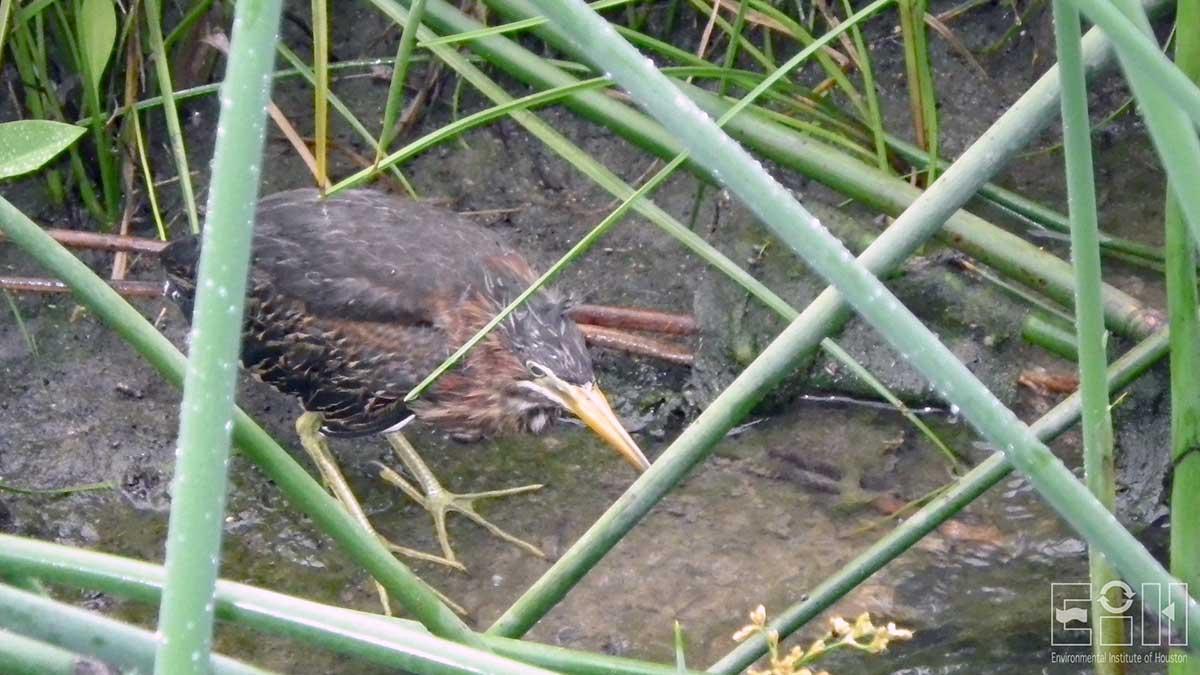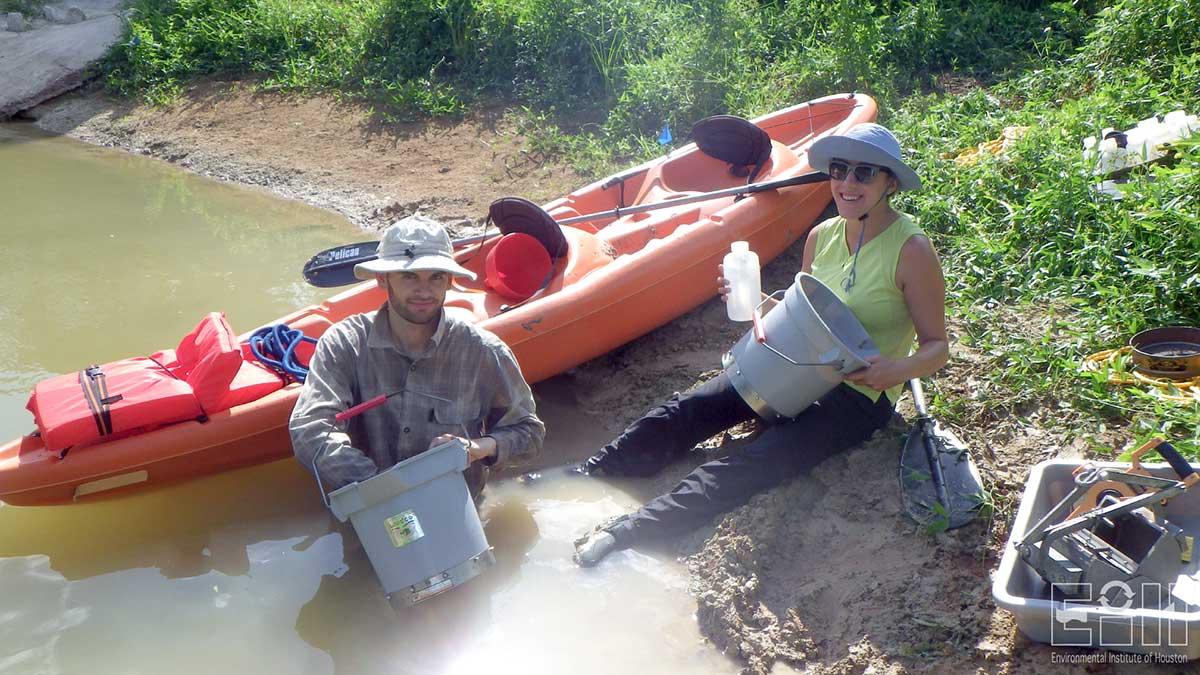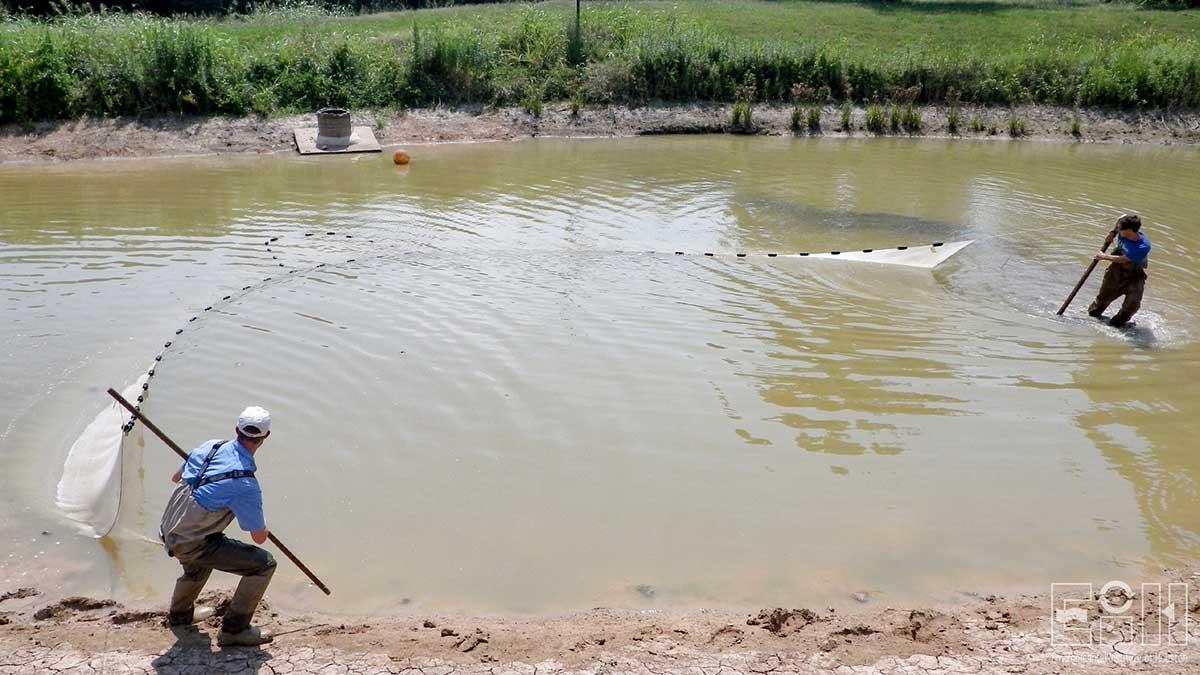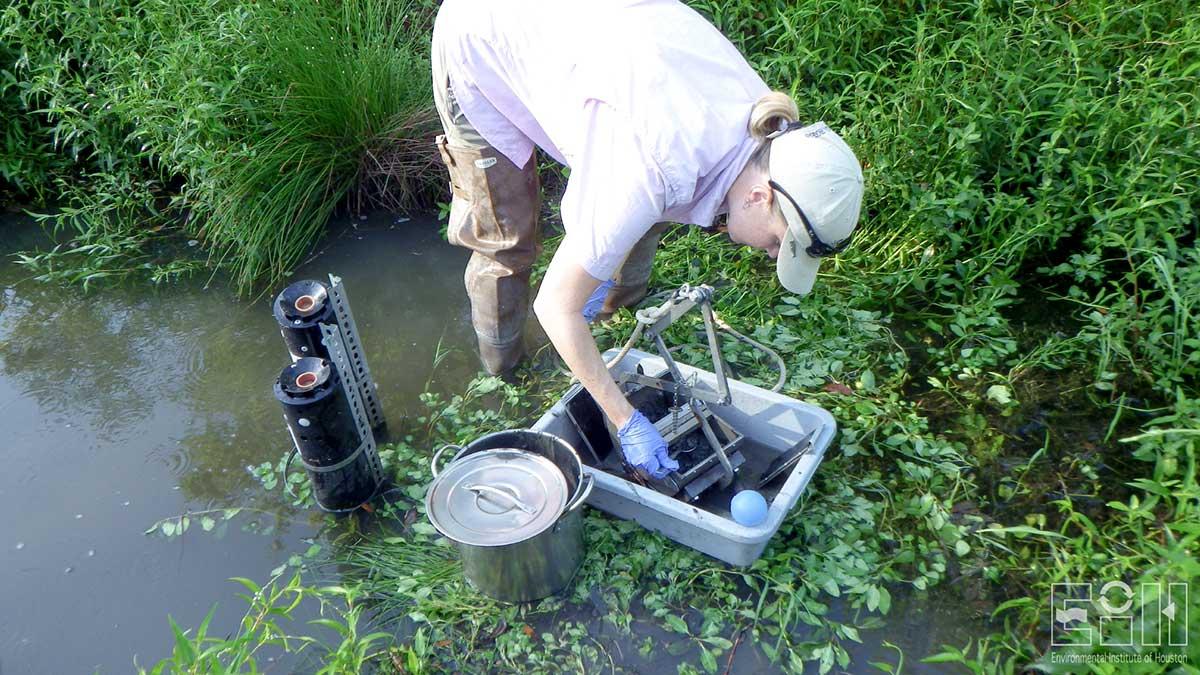 Purpose/Objectives
The purpose of this project was to improve runoff from 17.4 acres of the University of Houston-Clear Lake campus by creating a storm water treatment wetland and installing a solar pump wetland treatment system. The goal was to alleviate water quality impairments due to elevated bacteria and decreased dissolved oxygen concentrations in the Armand Bayou Watershed.
Study Area
Armand Bayou Watershed
Project Period
2009 – 2013
Description
Armand Bayou is currently listed as impaired due to elevated levels of bacteria and suppressed levels of dissolved oxygen. The bayou is currently being evaluated to determine if a bacteria TMDL is warranted from an initial listing in 1998. A dissolved oxygen study was initiated in 1998 following an impairment listing in 1996, but it could not be determined, based on the data collected and watershed modeling, if the suppressed dissolved oxygen was from pollutant loadings or a naturally occurring hydrologic problem. To address these identified problems, this project implemented two water quality implementation projects (WQIP): 1) a constructed wetland to treat storm water and 2) a water solar pump wetland system to treat water withdrawn from an impaired water body. The wetlands were constructed on property owned by the University of Houston-Clear Lake and treat storm water runoff entering Horsepen Bayou, a tributary to Armand Bayou, which is currently impaired from elevated levels of bacteria and decreased dissolved oxygen concentrations. Runoff from approximately 17.4 acres of university property including heavily used parking lots, roads and university buildings have been routed through this newly constructed wetland built within an existing 0.62 acre detention pond. The new wetland was constructed by widening the existing pond and creating more shallow areas for the establishment of freshwater wetland plants. A variety of wetland plants were utilized and the target pollutant reductions included indicator bacteria and nutrients.
The second WQIP investigated the feasibility of treating water from Horsepen Bayou, subsequently improving the overall water quality in the bayou. A solar pump was used to pump water from Horsepen Bayou, upstream of the treatment wetland, through the wetland prior to returning to the bayou downstream.
In addition to treating storm water and ambient water, this system provides additional wetland habitat for native fish and wildlife including wading birds. This project was made possible through funding from the EPA CWA section 320 grant program and state general revenue funds provided by the TCEQ Galveston Bay Estuary Program.
Publications
Guillen, G., Mokrech, M., Oakley, J., and Moss, A. 2014. Armand Bayou water quality improvement grant: UHCL created stormwater treatment wetland. Final Report to Galveston Bay Estuary Program. EIH Report 13-003:137.
Project Sponsors