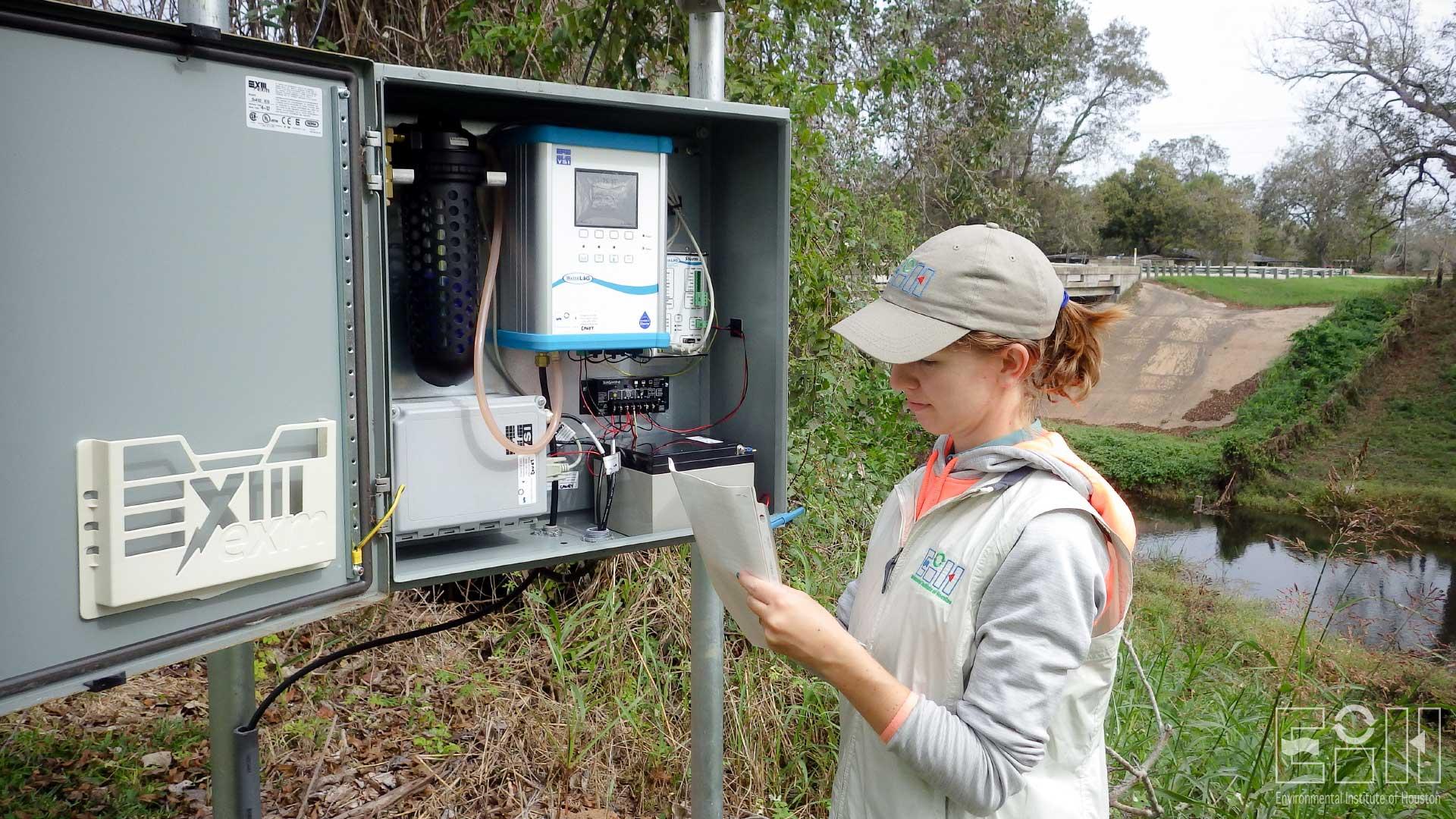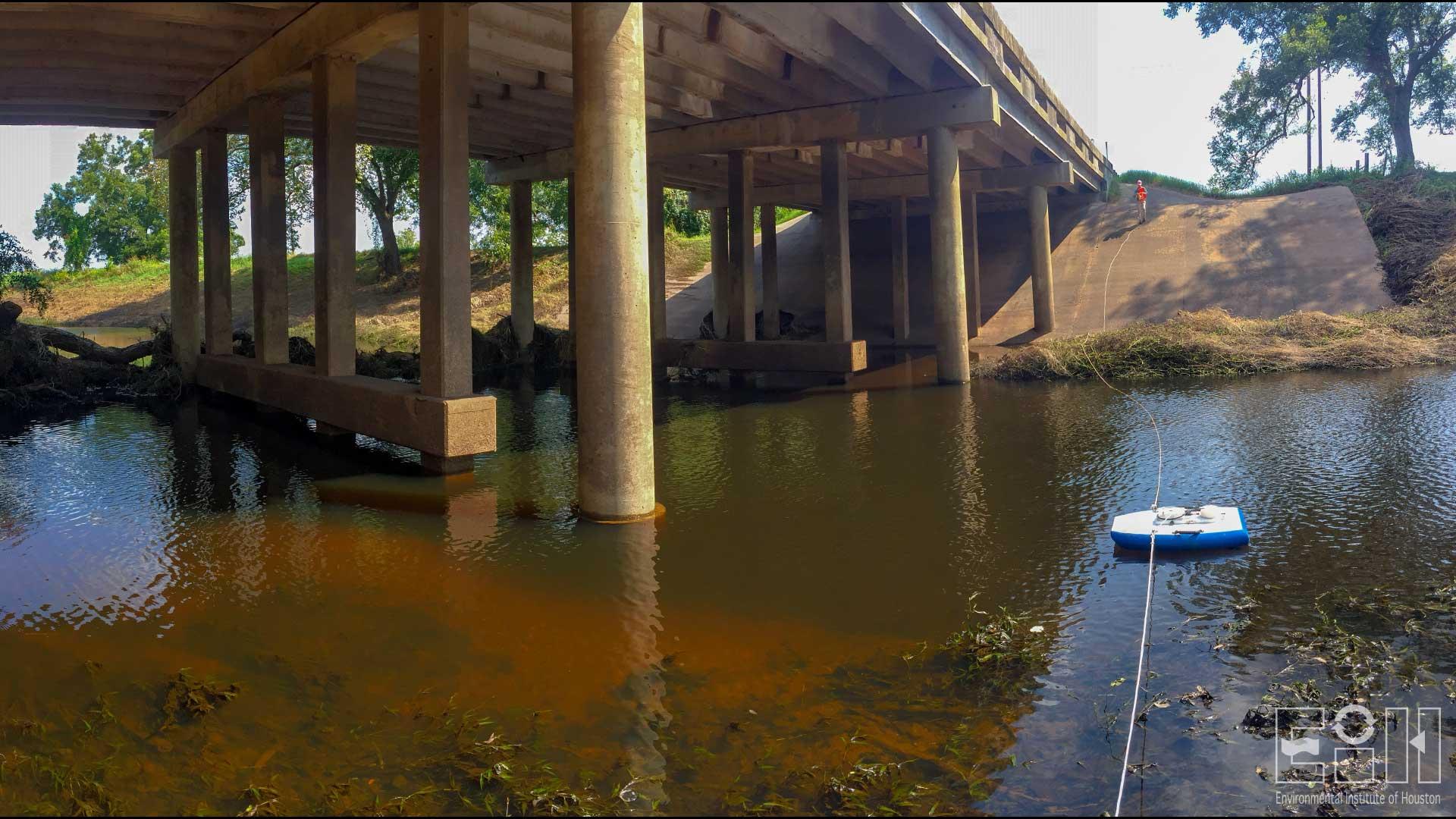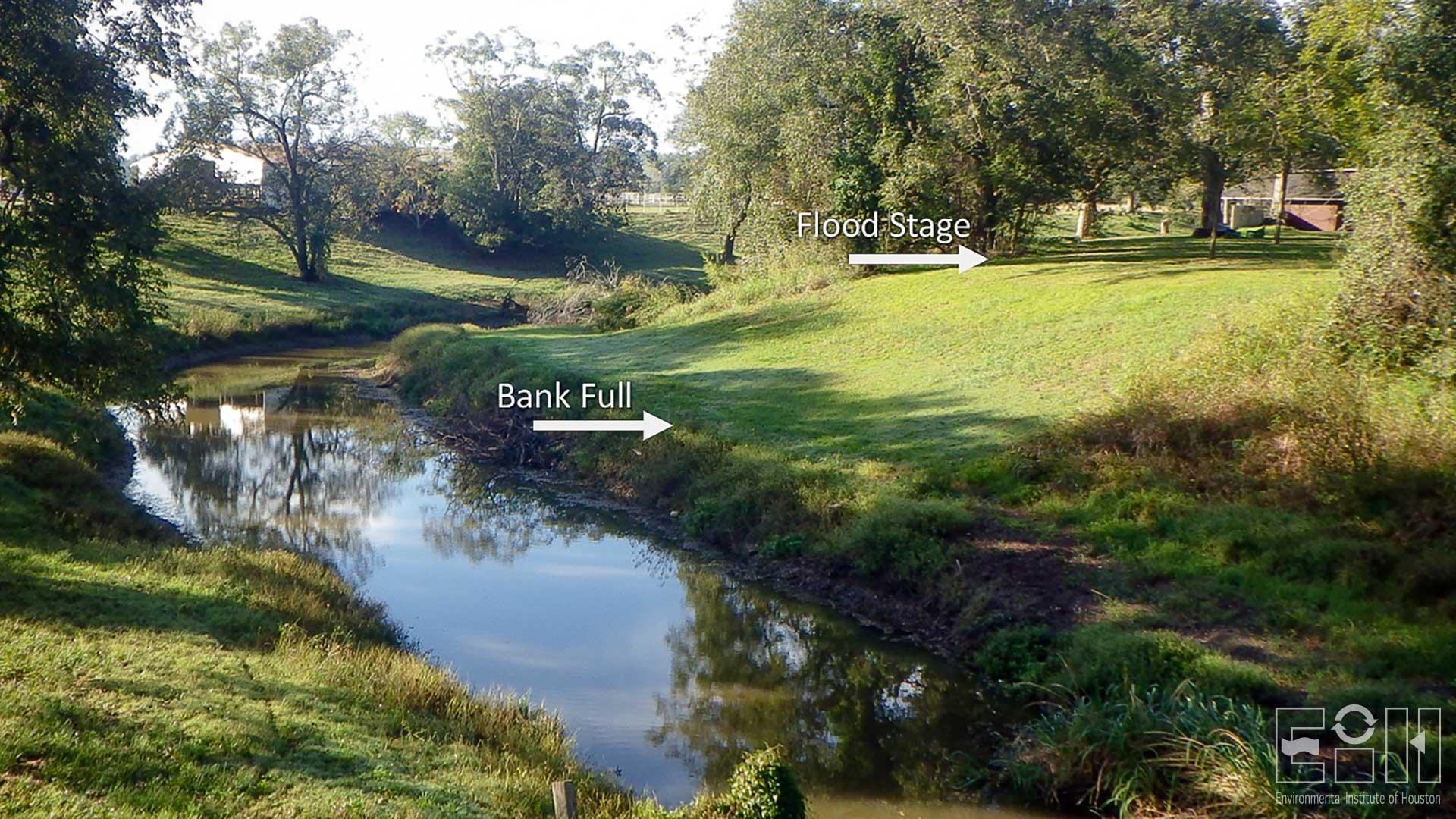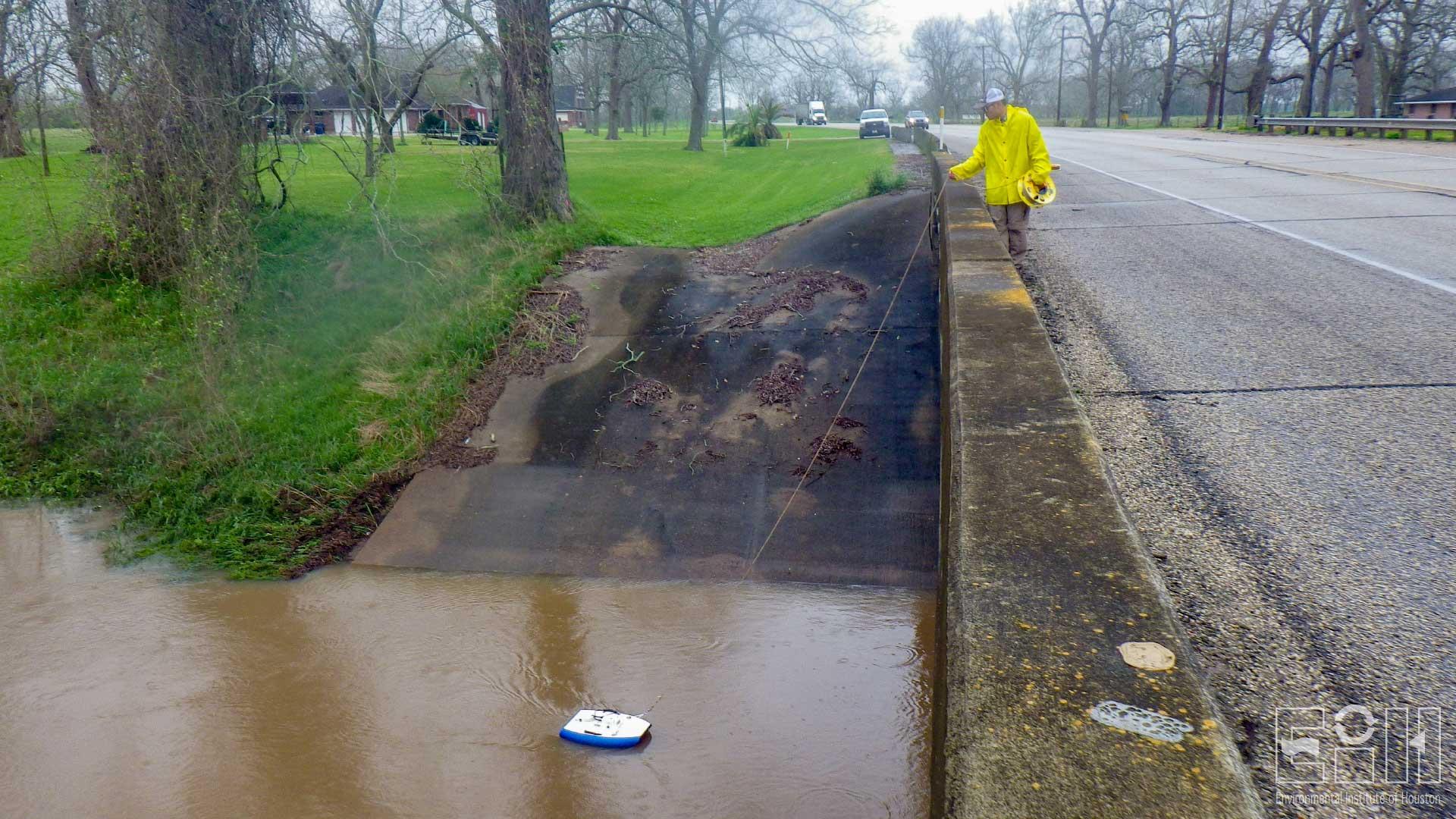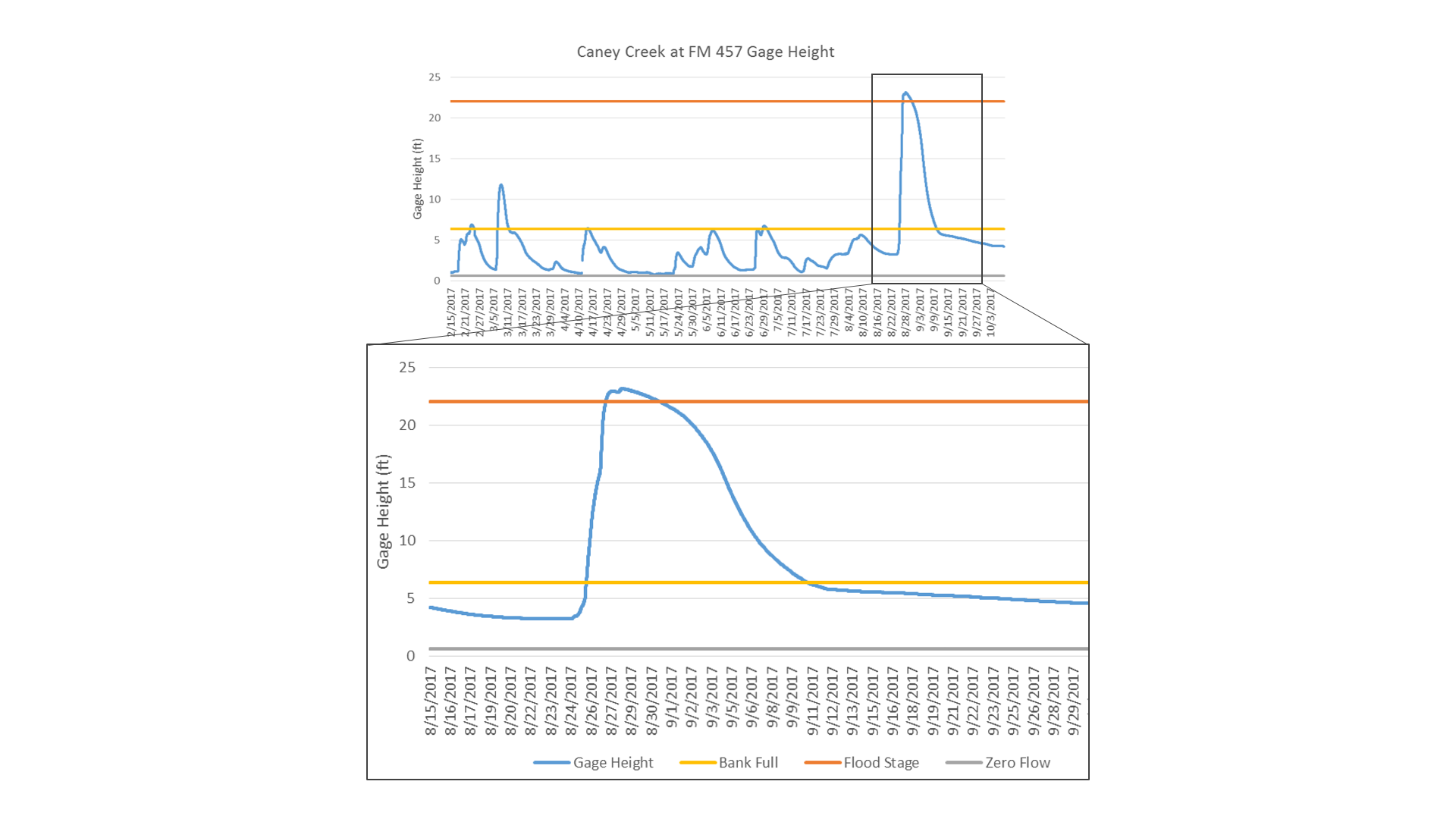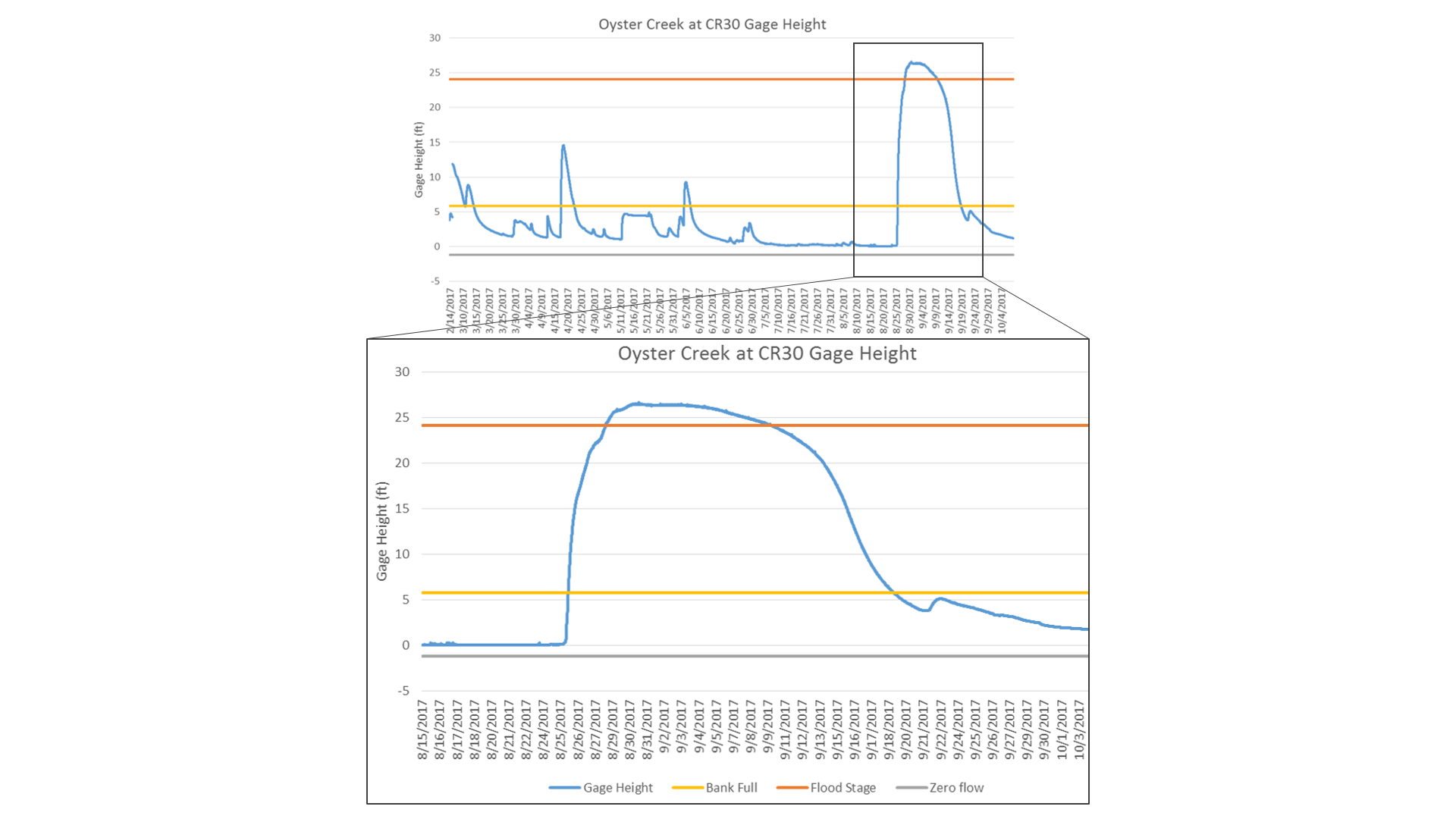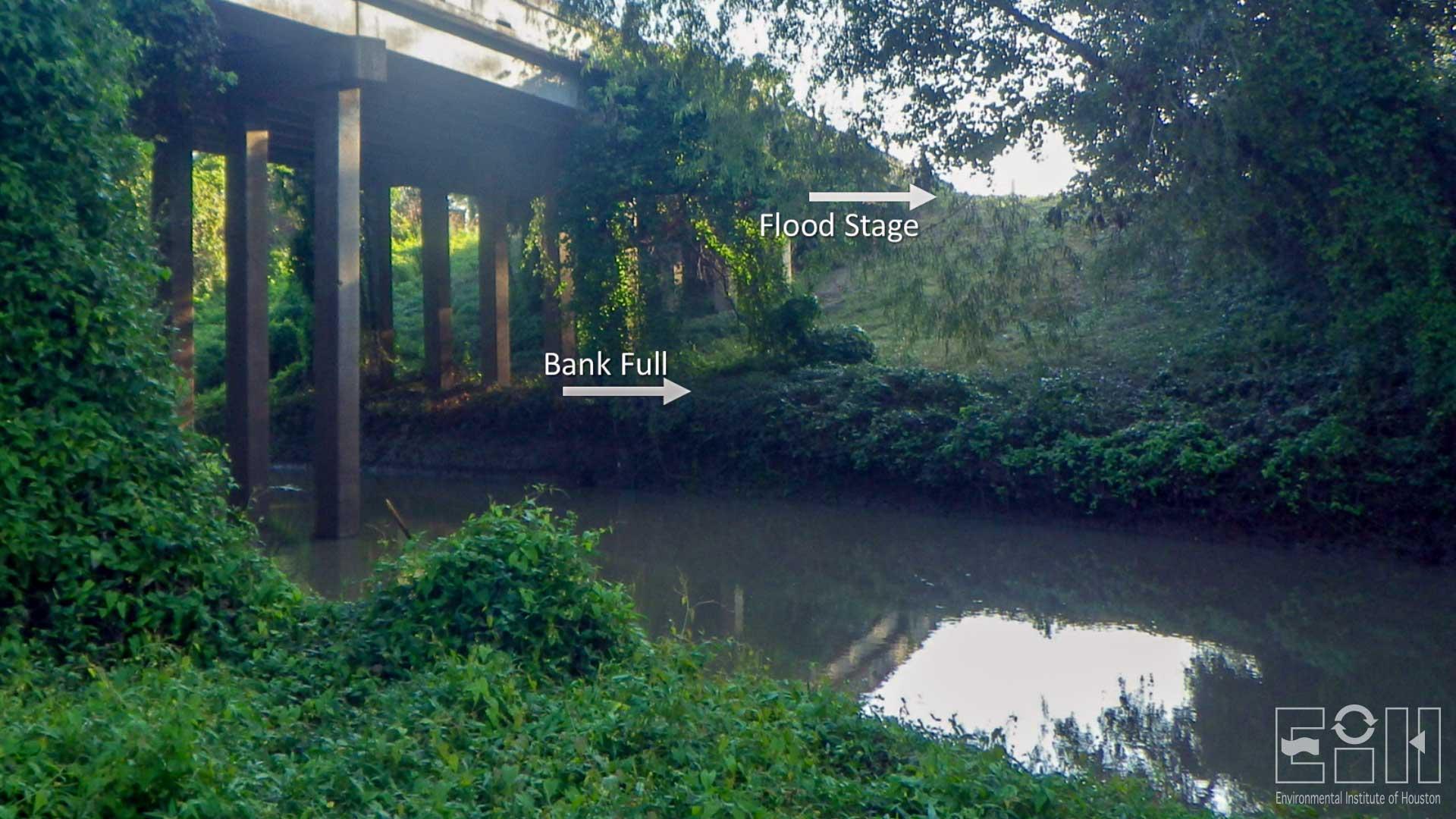 Purpose/Objectives
The primary objectives of this project are to 1) characterize the discharge of Caney Creek and Oyster Creek to support watershed protection plans in each basin, and 2) provide real-time relative gage height and discharge data to researchers and the public.
Study Area
Oyster Creek, San Jacinto-Brazos Coastal Basin (Basin 11)
Caney Creek, Brazos-Colorado Coastal Basin (Basin 13)
Real-time Data
Historical Flow Data
Project Period
2017 – 2021
Description
The Houston-Galveston Area Council is working on a bacteria reduction project in the San Jacinto-Brazos and Brazos-Colorado Coastal Basins as part of a watershed protection plan. The Environmental Institute of Houston was contracted to assist with ambient water quality monitoring and the instillation of two flow monitoring sites that will be used to characterize the discharge of Caney Creek and Oyster Creek. Data collected will aid researchers in loading calculations and watershed protection plan development.
In February 2017, EIH scientists installed two continuous flow measurement stations on Caney Creek in Matagorda County and Oyster Creek in Brazoria County, which are located about an hour south and southwest of Houston. Both streams are relatively small and shallow with an average stream width of approximately 40 feet. A limited amount of historical flow data were available in these stream reaches.
EIH measures water level using a YSI Amazon bubbler, and data are recorded and managed by a WaterLOG Storm3 Datalogger. Gage level in feet is measured every 15 minutes and transmitted hourly via GOES satellite antenna. Instantaneous discharge measurements are made using either a SonTek Flow Tracker or SonTek RiverSurveyor M9 to develop a flow rating curve based upon a stage-discharge relationship. Basic stream morphology data were collected, and elevation relative to the bubbler was measured for bank full (first terrace) and flood stage (second terrace). For the Caney Creek station, bank full is 6.37 feet and the relative flood stage is 22.04 feet. Bank full at the Oyster Creek site is 5.79 feet and relative flood stage is 24.12 feet.
Project Sponsors
Related links