A Mesocosm Study of the Impact of Invasive Armored Catfish (Pterygoplichthys sp.) on Endangered Texas Wild Rice (Zizania texana) in the San Marcos River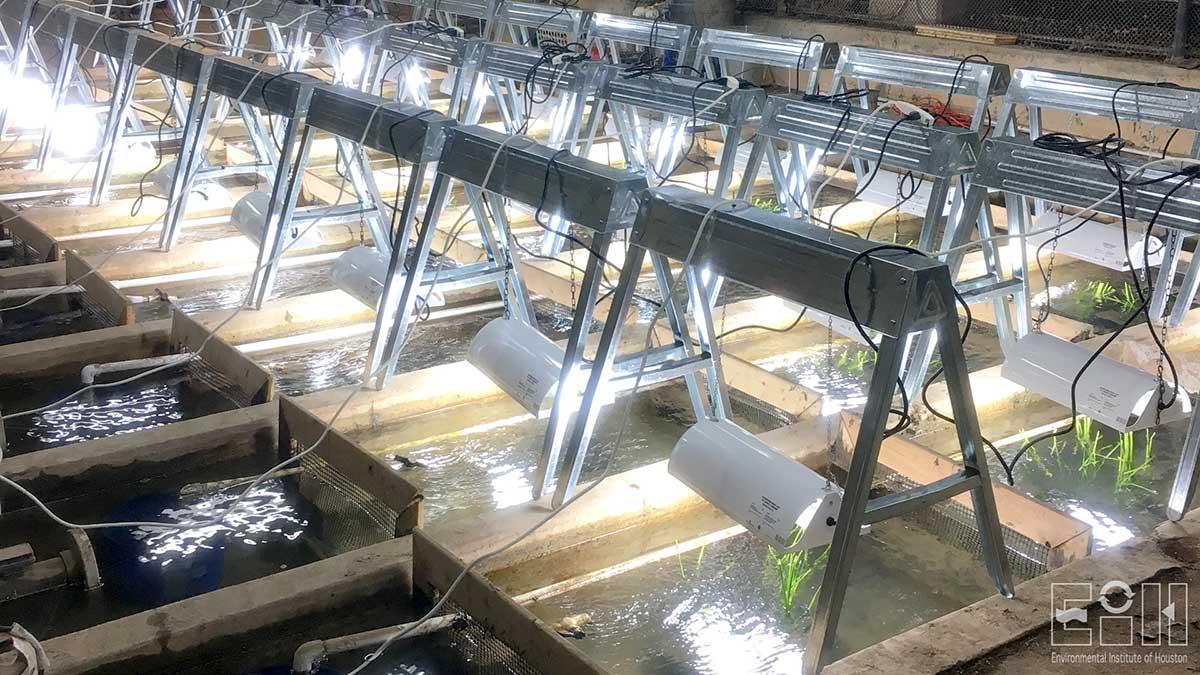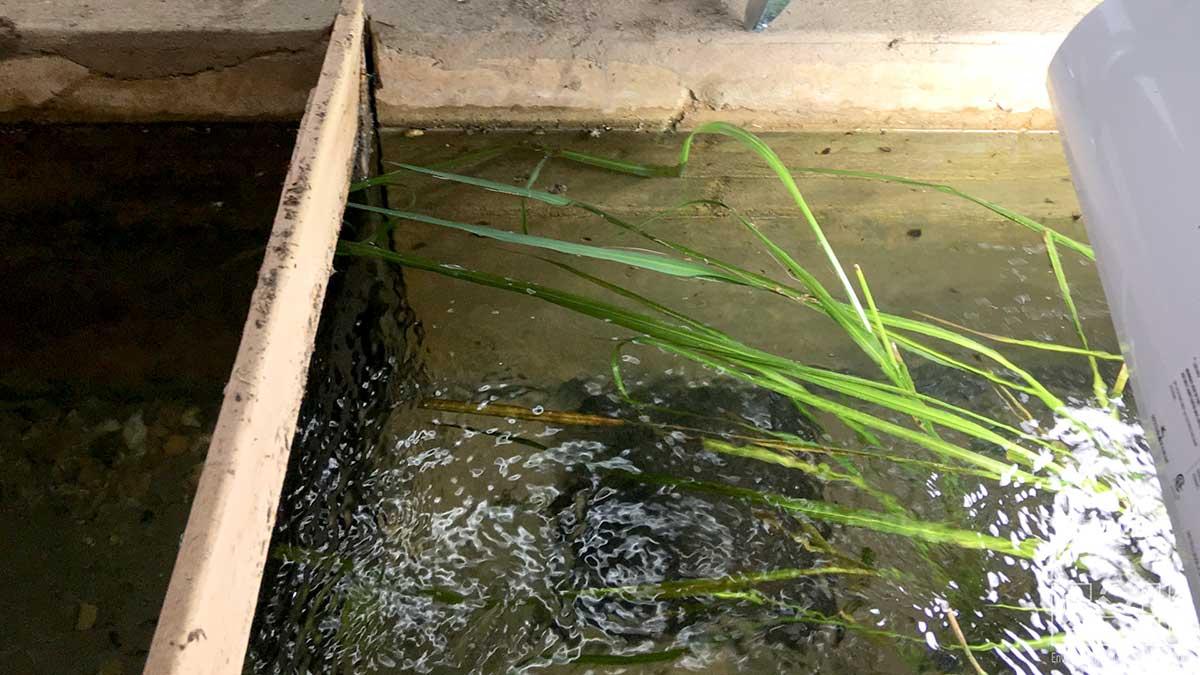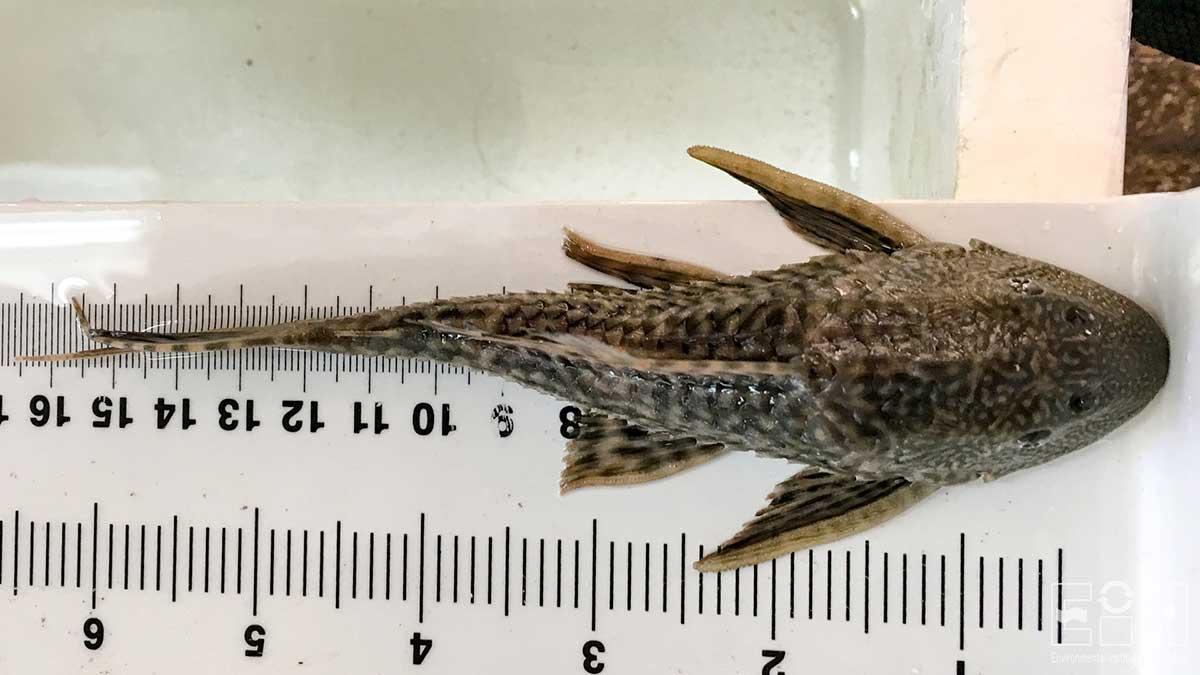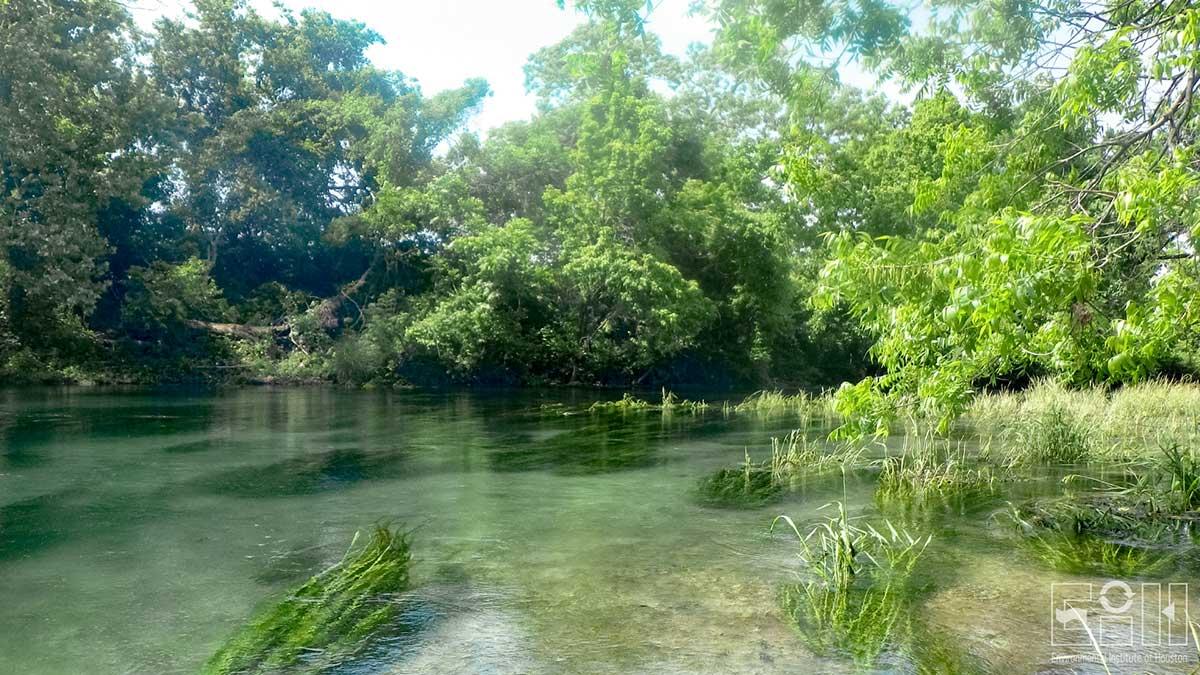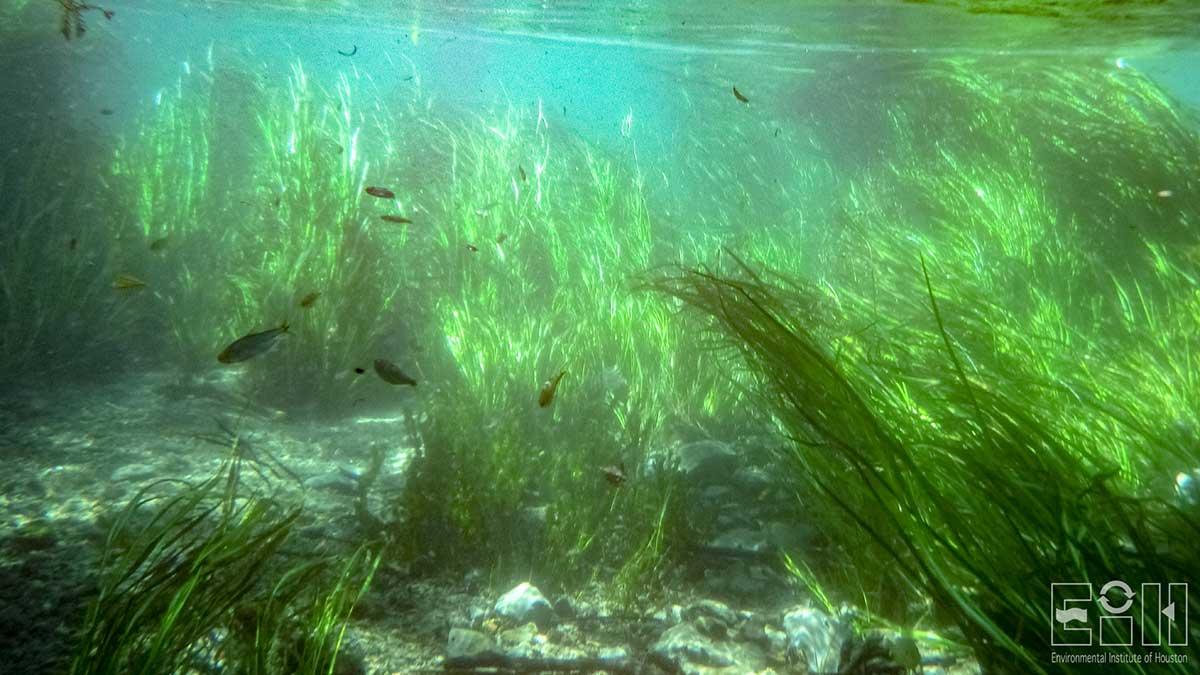 Purpose/Objectives
The objectives of this study are 1) to estimate the potential effects that suckermouth armored catfish presence and density have on Texas wild rice using a controlled mesocosm stream channel experiment; 2) to determine the stomach contents and growth of suckermouth armored catfish kept in mesocosm cells with Texas wild rice present and absent; and 3) to determine ecosystem effects (periphyton biomass and organic matter decomposition) of Texas wild rice, suckermouth armored catfish density, and their interaction.
Study Area
San Marcos River, Texas
Project Period
2016 – 2017
Description
This project used a mesocosm study in stream channels at Texas State University to determine how different densities of invasive armored catfish would impact endangered Texas wild rice in the San Marcos River. This project looked at direct impacts, such as armored catfish eating Texas wild rice, and indirect impacts such as armored catfish altering nutrient composition in Texas wild rice. Information from this study can be used to better protect Texas wild rice in the San Marcos River.
Publications and Presentations
Norris, A. 2017. A Mesocosm Study of the Impact of Invasive Armored Catfish (Pterygoplichthys sp.) on Endangered Texas Wild Rice (Zizania texana) in the San Marcos River. University of Houston-Clear Lake, Houston.
Project Sponsors