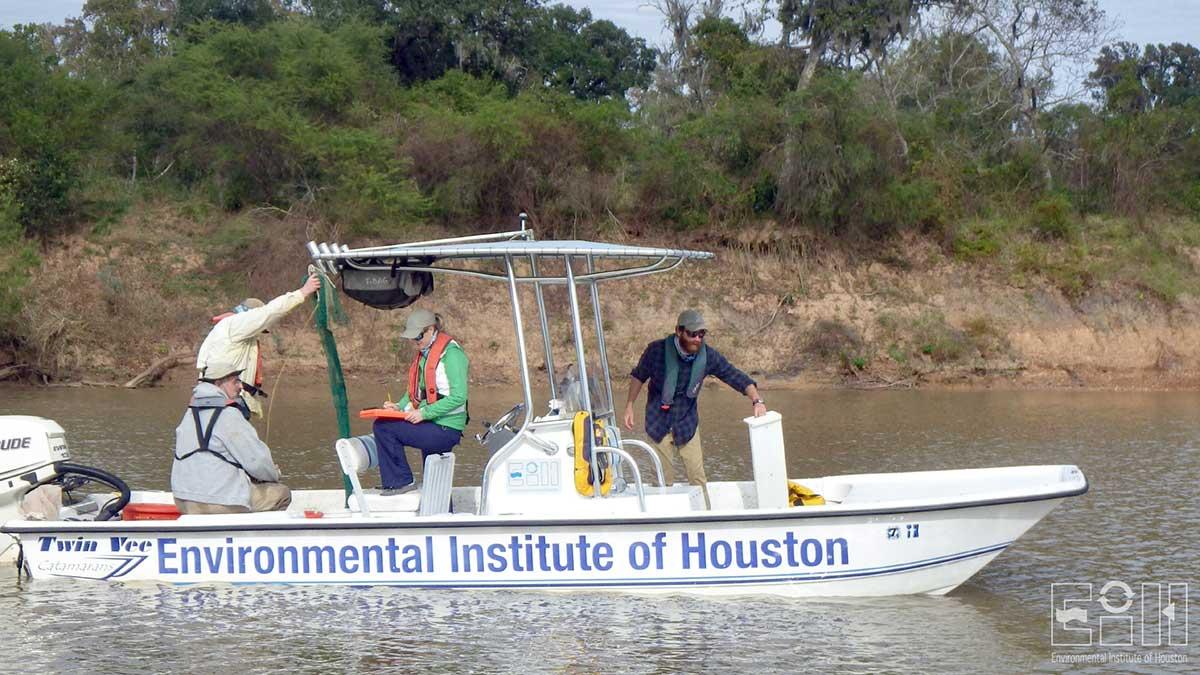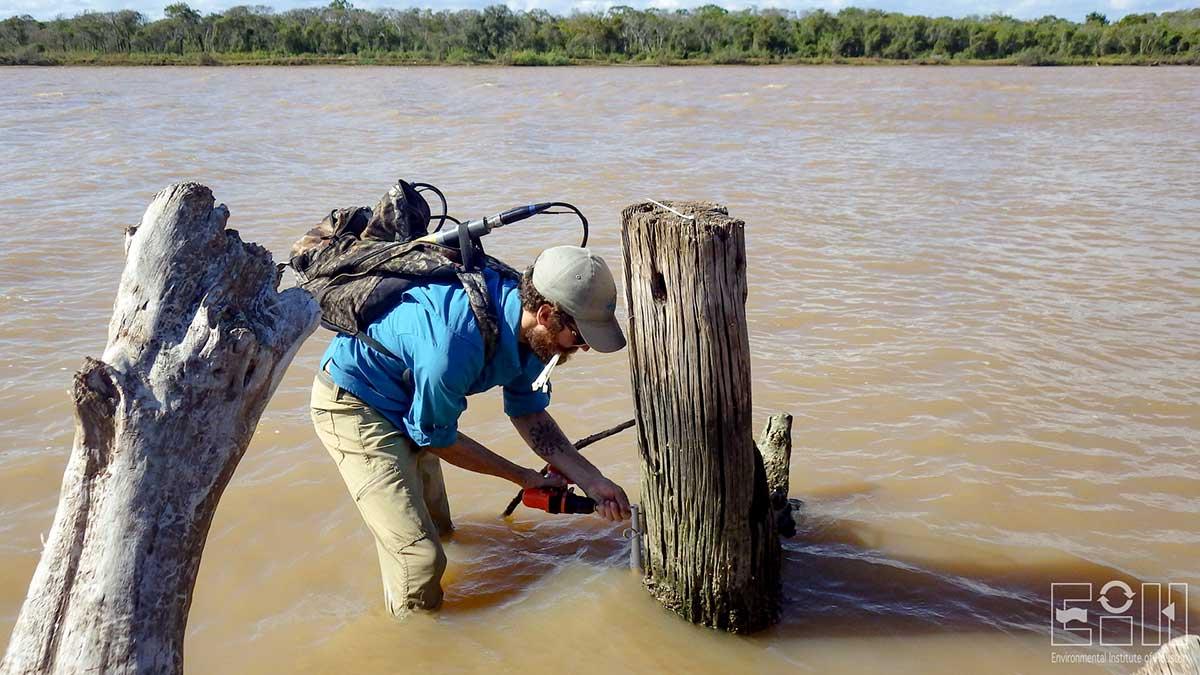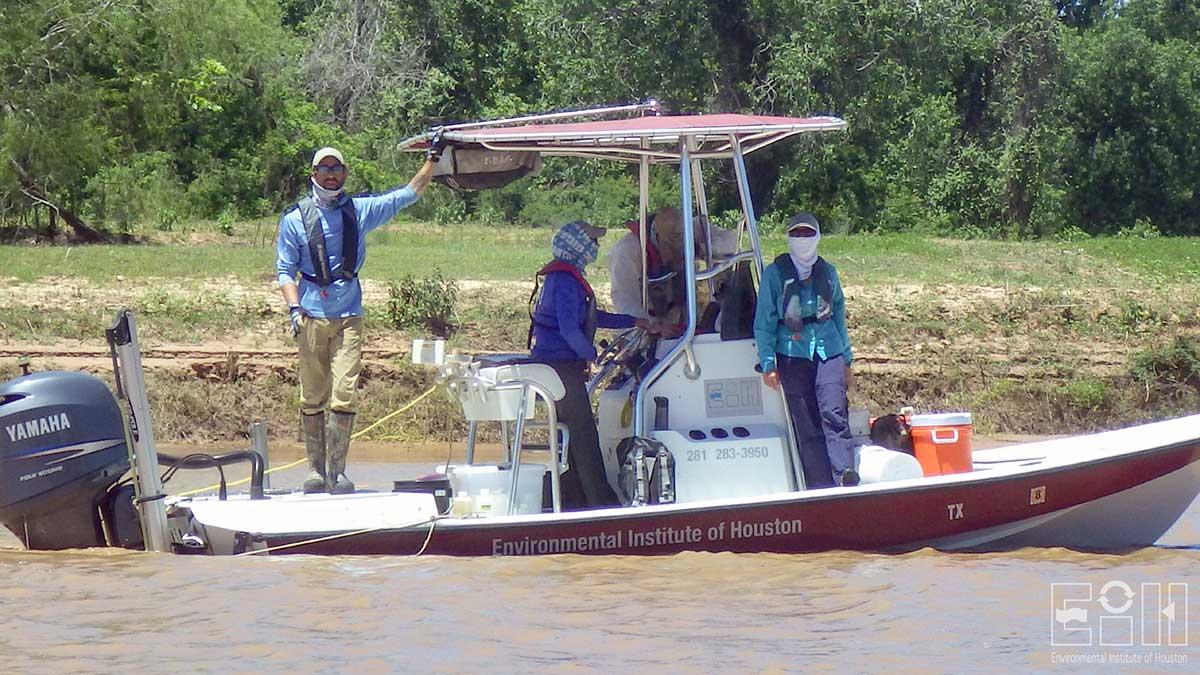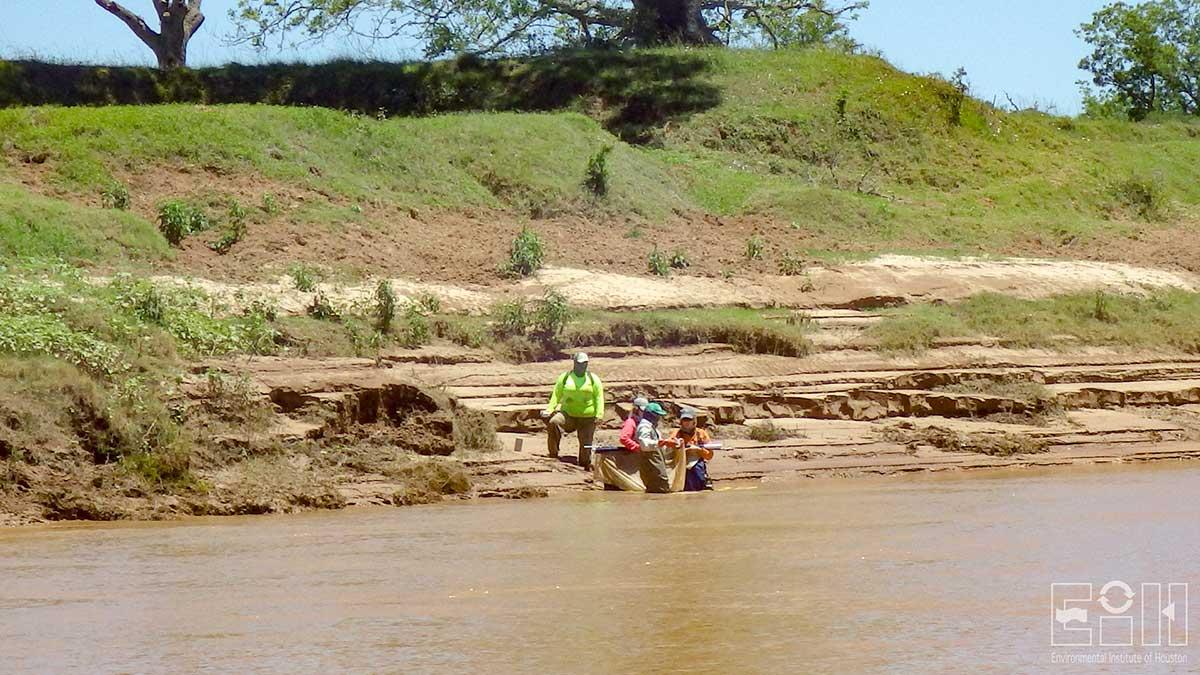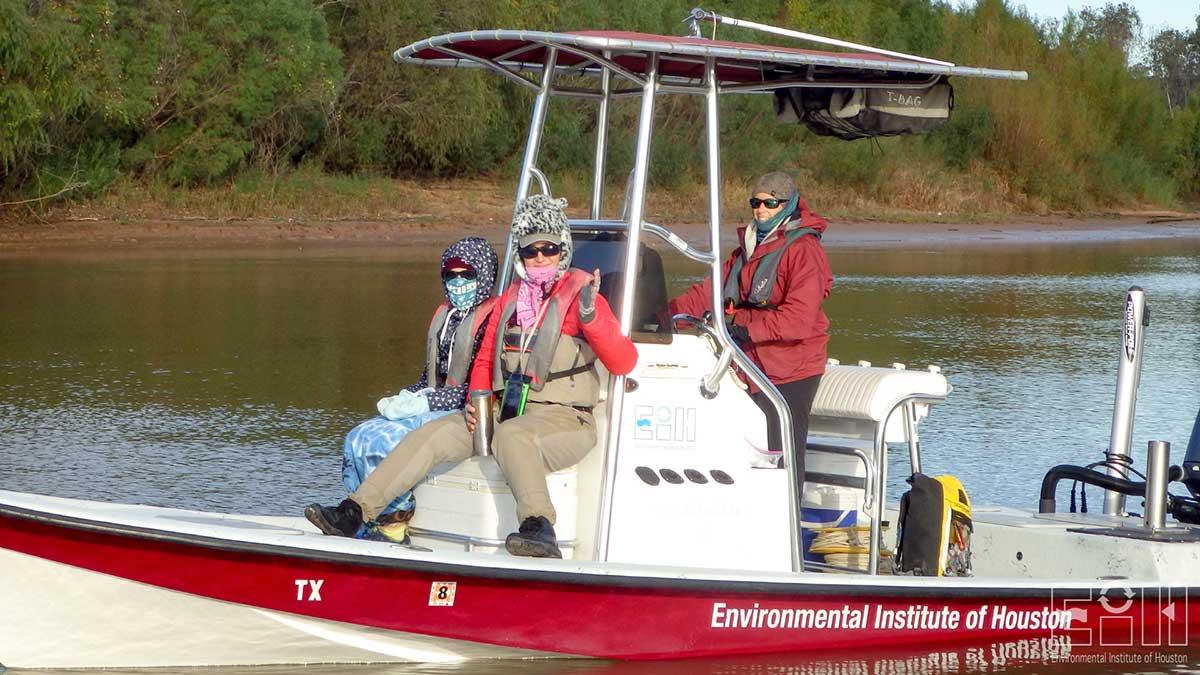 Purpose/Objectives
The primary objectives of this project are to 1) characterize the flow regime, tidal dynamics, and water quality; and 2) quantify species composition, distribution, and density of larval, juvenile, and adult nekton that utilize the Brazos River Estuary.
Study Area
Lower Brazos River, Brazoria County, Texas
Project Period
2016 – 2017
Description
The state of Texas is currently in the process of validating environmental flow recommendations in an effort to maintain sound ecological environments in rivers and estuaries. It is assumed that the primary mechanism regulating production in estuaries is the discharge of freshwater, which creates an optimal salinity gradient. Within a riverine system, this salinity gradient operates on a dynamic linear scale influenced by freshwater inflow and tidal forces.
Expanding on previous research conducted by EIH in the Brazos River Estuary near Freeport in 2012 and 2014, field sampling of flow regimes and biological monitoring were resumed in the fall of 2016. Collections to characterize instream flows include water quality, physical parameters, and biota. Five sites have been selected in the tidal portion of the lower Brazos River from the mouth to 42 river-kilometers upstream. Water quality profiles, as well as continuous monitoring, will be conducted to characterize typical water quality parameters along a longitudinal gradient from fresh to saltwater. Nekton collections using otter trawls, beam trawls, and plankton nets are being assessed.
Publications and Presentations
Bonner, T., Duke, J., Guillen, G., and Bio-WEST. 2017. Instream flows research and validation methodology framework 2016-2017. Final Report, 120 pp.
Project Sponsors
Related links
Brazos River and Associated Bay and Estuary System: Stakeholder Committee and Expert Science Team