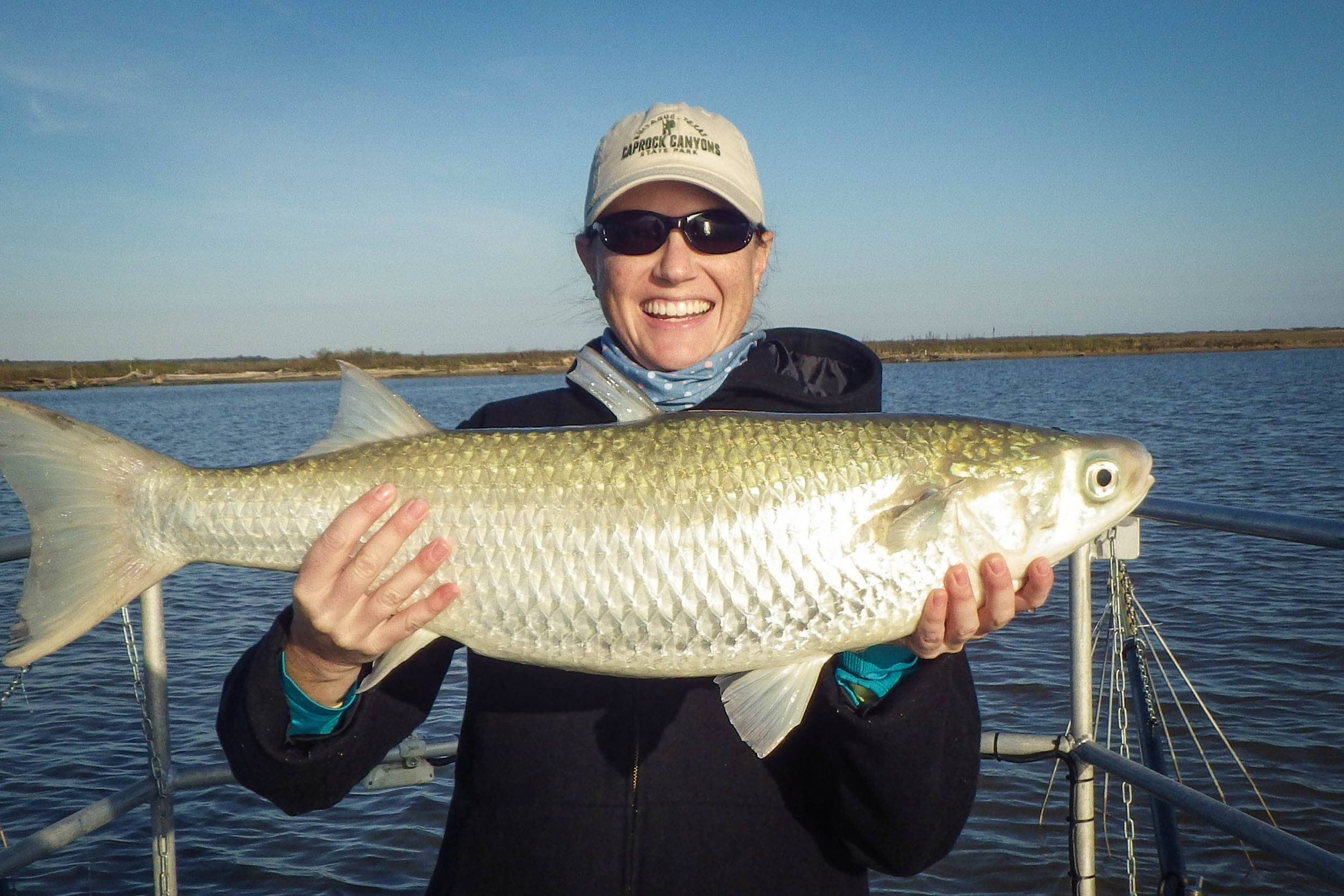 Contact number: 281-283-3947
Email: oakley@uhcl.edu
Office: N112
Jenny Oakley is an environmental scientist for the Environmental Institute of Houston, University of Houston-Clear Lake. She obtained her M.S. in biology and fisheries ecology and her B.S. in biology and field science (minor in chemistry) from Texas A&M University-Corpus Christi (TAMU-CC). She is currently pursuing a Ph.D. in the Marine Biology Interdisciplinary Graduate Program (MARB IDP) with TAMU.
Oakley manages EIH's field research projects, and her research interests include fisheries ecology, resource management, and ecosystem dynamics. Oakley has an OUPV "captains" license and enjoys fishing offshore for pelagic fishes.
Jenny Oakley (Curriculum Vitae)