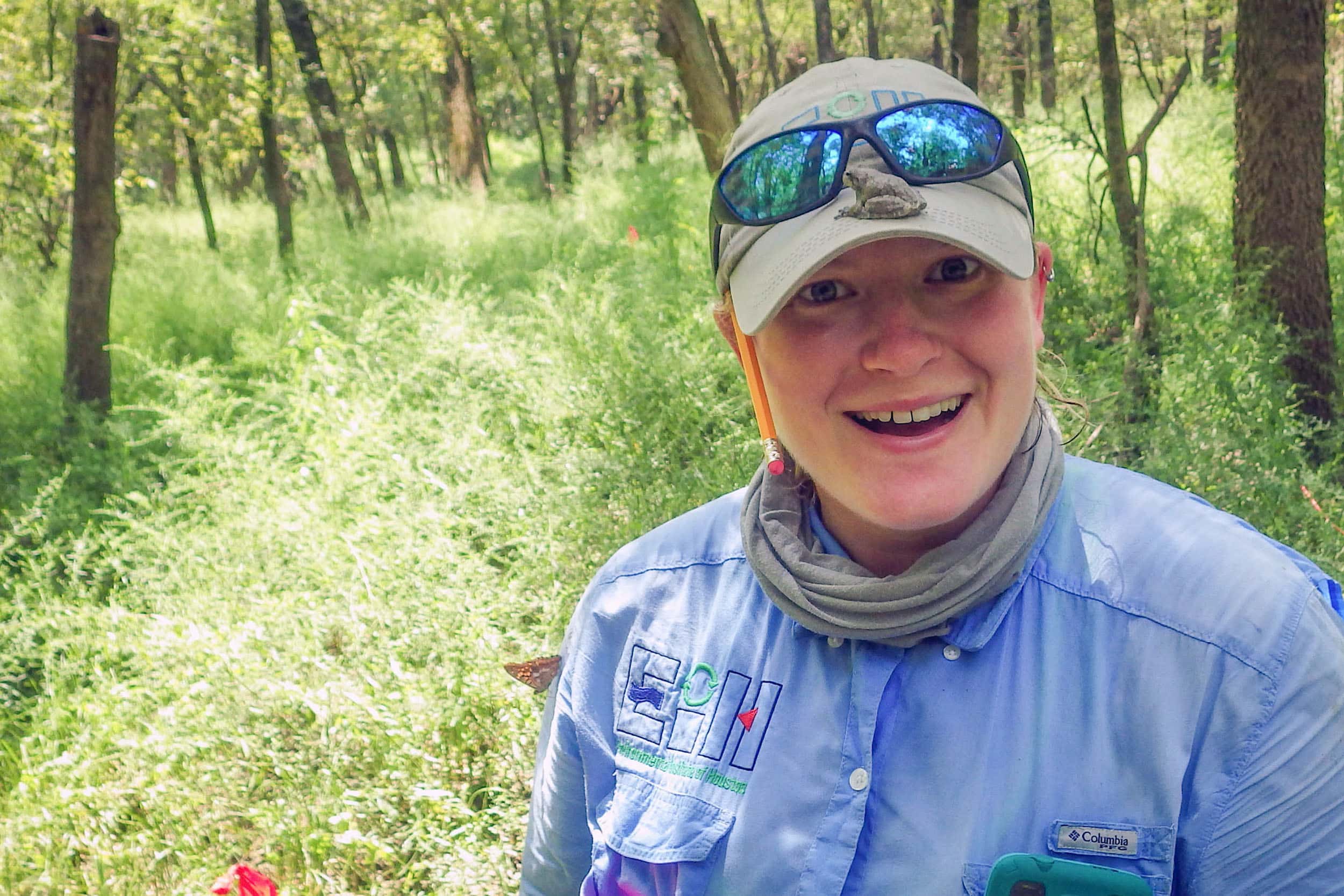 Contact number: 281-283-3794
Email: gordon@uhcl.edu
Office: N108
Mandi Gordon is a senior biologist for the Environmental Institute of Houston (EIH) at University of Houston-Clear Lake. She obtained her M.S. in biology from Georgia Southern University and her B.S. in marine biology from Texas A&M University at Galveston. Mandi manages EIH's state-wide monitoring projects, including the EPA's National Aquatic Resource Surveys. She also coordinates many of EIH's wildlife studies, especially those focused on turtle population and habitat assessments. Mandi has been involved with EIH's long-term monitoring project on Texas diamond-backed terrapin since 2011, is a co-PI for a study on western chicken turtles in east Texas, and has worked closely with other agencies on projects assessing juvenile sea turtle populations along the Texas coast.
Amanda (Mandi) Gordon (Curriculum Vitae)