Taylor Thomisee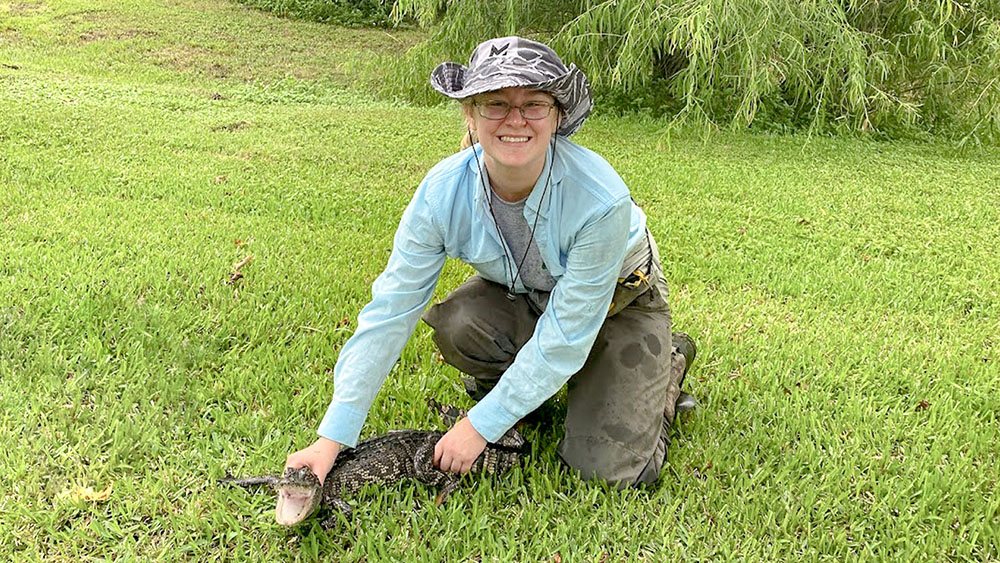 Taylor Thomisee was an aquatic turtle field technician with the Environmental Institute of Houston's research team. Thomisee is from West Monroe, La., and earned her degree in biology from Louisiana Tech University.
Thomisee has previously worked with New Mexico Fish and Game, as well as the University of Arizona, capturing rattlesnakes and locating Gila monsters in the summer of 2021. She has also recently worked on locating slimy salamander species in Arkansas and Louisiana through niche modeling and historical records.
Her research interests include evolutionary adaptation and conservation biology. In her free time, Thomisee enjoys archery and photography. She looks forward to pursuing her master's degree and PhD in order to be a professor one day.