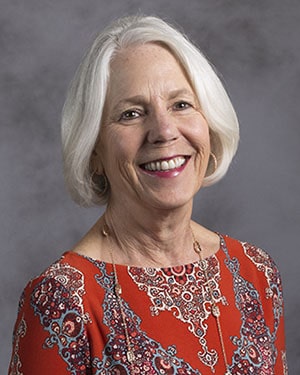 Jana Willis, Ph.D.
Department Chair of Literacy, Library and Learning Technologies and Professor of Instructional Design and Technology,
College of Education
Contact number: 281-283-3568
Email: willis@uhcl.edu
Office: SSCB 3203.1
Areas of Expertise
Serious Games in the PK-12 Classroom
Integration of Technology in Learner-Centered Instruction
EC-12 Technology Applications
Instructional Technology/Educational Technology
Instructional Design
---
Publications
Chapters in Books
Willis, J., & Shulsky, D. (in press). Early lessons in an introductory technology course: The evolution of teacher candidates' conceptualization of social justice. In L. Nganga (Ed.), Social justice education, globalization & teacher education. New York, NY: Peter Lang.
Willis, J., Steel, D., & Dodo Seriki, V. (2014). Instructional technology and the heterogeneous nature of the gifted and talented. In L. Lennex and K.F. Nettleton (Eds.), Cases on instructional technology in gifted and talented education. Hershey, PA: IGI Global.
Willis, J. (2014). Web 2.0 technologies for facilitating learning and assessment: Insights into the use of technology in online and hybrid learning environments. In A. Hirumi (Ed.), Grounded designs for online and hybrid learning: Trends and technologies (pp. 95-102). Washington, DC: International Society for Technology in Education.
Willis, J.M. & Cifuentes, L. (2003). Moving beyond the training environment to a vision of technology integration in the classroom curriculum: A case study. In J.J. Hirschbuhl & D. Bishop (Eds.), Annual editions: Computers in education 04/05 (pp.33 – 36). Guilford, CT: McGraw-Hill/Dushkin.
Refereed Journal Articles
Willis, J. (2015). Examining technology and teaching efficacy of preservice teacher candidates: A deliberate course design model. Current Issues in Education.
Willis, J.M. & Weiser, B., & Smith, D. (2015). Increasing Teacher Confidence in Teaching and Technology Use through Vicarious Experiences within an Environmental Education Context. Applied Environmental Education and Communication.
Willis, J., & Weiser, B. & Kirkwood, D. (2014). Bridging the gap: Meeting the needs of early childhood students by integrating technology and environmental education. International Journal of Early Childhood Environmental Education.
Willis, J., & Kirkwood, D. (2013). Developmentally appropriate technology for young children. Early Years: The Journal for the Texas Association for the Education of Young Children 34(1), 25-27.
Kirkwood, D., Shulsky, D & Willis, J. (2014). Beyond piñatas, fortune cookies and wooden shoes: Using the world wide web to help children explore the whole wide world, Childhood Education.
Sawyer, C., Peters, M., & Willis, J.M. (2013). Self-efficacy of beginning counselors to counseling clients in crisis. Journal of Counselor Preparation and Supervision 5(2), 30-43. doi: http://dx.doi.org/10.7729/52.0042
---
Research Projects
---
Awards and Accomplishments
2015 Texas State Teacher Association – Advisor of the Year
2014 Texas State Teacher Association – Advisor of the Year
2013 Student Government Association – Advisor of the Year
2013 UHCL Million Dollar Club
---