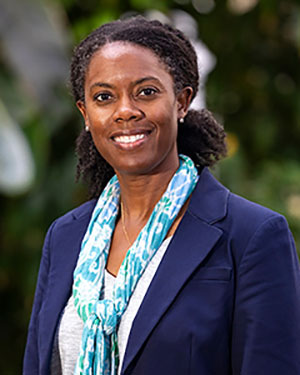 Omah M. Williams-Duncan, Ph.D.
Associate Professor of Teacher Education - STEM Emphasis,
College of Education
Contact number: 281-283-3547
Email: duncano@uhcl.edu
Office: B1119-4
Biography
---
Areas of Expertise
Middle school science teacher preparation and mentoring
Multicultural science education
Elementary and middle school science curriculum development
---
Publications
Williams – Duncan, O. (in press). Untitled. [Review of the book Content Area Reading: Literacy and Learning Across the Curriculum by Richard T. Vacca, Jo Anne L. Vacca, and Maryann Mraz]. Curriculum Teaching and Dialogue, 23(1)
Williams – Duncan, O. M. (2020). Cross-cultural community building: Strategies for improving interactions in diverse educational settings. Multicultural Education Magazine.
McDonald, D., Auzenne-Curl, C., Divoll, K., Kiekel, J., Newsum, J., & Williams – Duncan, O. M. (2020). Involvement in a professional community yields unexpected skills: Faculty academy members' stories of leadership and learning. In C. J. Craig, L. B.Turchi, and D. McDonald, (Eds.), cross-disciplinary, cross-institutional collaboration in teacher education: Cases of learning while leading. (in press). Palgrave Macmillan.
Watson, S., Williams-Duncan, O. M., & Peters, M. L. (2020). School administrators' awareness of parental STEM knowledge, strategies to promote STEM knowledge, and student STEM Preparation. Research in Science and Technological Education. Advance online publication. https://doi.org/10.1080/02635143.2020.1774747
Williams – Duncan, O. M. & Raven, S. (2020). Robots and reading: Trade books and circuit activities enhance science literacy and energy education. Science and Children, 57(6), 36-41. https://www.nsta.org/science-and-children/science-and-children-february-2020/robots-and-reading
Williams – Duncan, O. M. (2019, July). Telling stories: The power of relationship building. Kappa Delta Pi Record.
Williams – Duncan, O. (2018, February 22). Untitled. [Review of the book Teaching Science Online: Practical Guidance for Effective Instruction and Lab Work, edited by Dietmar K. Kennepohl]. Teachers College Record. Retrieved from http://www.tcrecord.org/Content.asp?ContentId=22282
Williams – Duncan, O. M. (2018, January). Dr. Omah M. Williams-Duncan. In Goodson, P. (Ed.), POWER: Tenth Anniversary [A tome of work from POWER consultants/volunteers]. Texas A&M University, College Station, TX.
Scott, T. P., Schroeder, C., Tolson, H., Huang, T., & Williams, O. M. (2014). A Longitudinal Study of 5th Grade Science Curriculum Based on the 5E Model. Science Educator, 23(1), 49-55.
Hill-Jackson, V. & Williams, O. M. (2013). Cross-Race Mentoring in Teacher Education: Black Teacher Educators Supporting White Pre-Service Teachers. In S. Grineski, J. Landsman, & R. Simmons (Eds.), Talking about race: Alleviating the fear (pp. 241-252). Sterling, VA: Stylus Publishers.
---
Research Projects
K-12 student engagement and increased interest in STEM
Cross-cultural teacher mentoring
Multicultural science education
Science teacher preparation
---