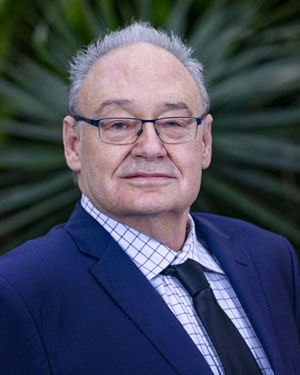 Paul Wagner, Ph.D.
Professor of Educational Foundations,
College of Education
Contact number: 281-283-3571
Email: wagner@uhcl.edu
Office: 1119-08
Biography
---
Areas of Expertise
Professional ethics
Program Evaluation and Administrative Leadership
Epistemology
Critical Thinking, rationality and decision - theory
Purpose of Education
---
Publications
Most recent publications (past three years)include articles as follows:

Decision theory in Sex Education, Journal of Sex Education;
Decision Theory in Educational Administration, Journal of Values and Ethics in Educational Administration;
The Ethics of Inclusion and The Great Conversation of Humankind, Multicultural Perspectives;
Isolationists and the Curriculum, Interchange;
The Autistic Society and The Curriculum, Educational Forum;
Religious Tolerance, Interchange. "Game Theory as Psychological Excavation in H. Hanappi ed. Game Theory Relaunched.;

Books in ethics:
Focus on Thinking, Rowman and Littlefield, 2017
Ethical Decision-making in School Administration, Sage, 2009.
Understanding Professional Ethics, Phi Delta Kappan Fastback, Fall, 1996
The Ethical Legal and Multicultural Foundations of Teaching, Brown and Benchmark, 1992.
Moral Self-assessment Protocol, McGraw Hill, 6th edition 2009.
---
Research Projects
The image of philosophers in education
Professional ethics
Book on Formal Decision – theory in Administration and the Curriculum
NSSE yearbook chapter on decision theory and morality
---
Awards and Accomplishments
President's Distinguished Research Professor, 2009
Chancellor's Distinguished Service Professor, 1984
Atrium Circle Distinguished Professor, 1982
Who's Who in America
Who's Who in American Education
Who's Who in the World
Who's Who in the South and Southwest
Who's Who Among America's Teachers
Top 100 Educators for 2006; The International Bibliographical Society, Cambridge, England
---