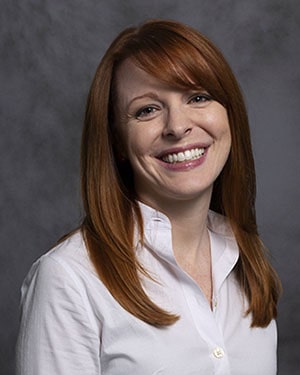 Heather Pule, Ed.D.
Assistant Professor of Literacy, Language Arts, and Literature,
College of Education
Contact number: 281-283-3577
Email: pule@uhcl.edu
Office: Bayou Suite 1325
Areas of Expertise
Heather Pule specializes in English language arts education and secondary literacy. Her research centers on exploring preservice teacher's identities through authentic literacy, middle grade and young adult literature, and antiracist teaching practices.
---
Publications
Pule, H. (2020). Content area literacy: The effects of focusing on preservice teachers' literacy identities. Northwest Journal of Teacher Education, 15(1). DOI: https://doi.org/10.15760/nwjte.2020.15.1.5
Pule, H. (2019). Using choice to support an authentic experience for middle school readers. The California Reader, 52(4), 29-33.
Pule, H., & Mountain, L. (2016). A state mandated summer programs' effect on high school English test scores. International Journal of Education and Human Developments, 2(4), 4-13.
Jones, H. (2013). Two simple words: Who really deserves the gratitude?. Affective Reading Education Journal, 33, 1-2.
Jones, H. (2012). The power of letting go: Student success through creative freedom using The Book Thief. The Leaflet Journal of New England Association of Teachers of English, 111(2), 15-19.
---
Courses (Current Academic Year)
LLLS 4311 Survey of Reading
LLLS 4344 Literacy Methods for EC-6
LLLS 4345 Survey of Children's Literature
LLLS 4346 Teaching Language Arts in the 4-8 Classroom
LLLS 4351 Reading in Content Subjects
LLLS 4352 Young Adult Literature & Reading
LLLS 4364 Methods in Secondary English/Language Arts
LLLS 6332 Foundations of Literacy
EDLS 7034 Professional Writing and Communication
EDCI 7034 Professional Writing and Communication
---