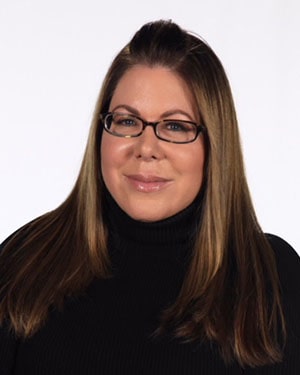 Michelle Peters, Ed.D.
Department Chair of Educational Leadership & Policy Analysis, Professor of Research & Statistics, Co-Director UHCLTeach,
College of Education
Contact number: 202-321-3752
Email: petersm@uhcl.edu
Office: Bayou Suite 1111
Biography
---
Areas of Expertise
Mathematics Education
Self-Efficacy
Statistics
Classroom Climate
Program Evaluation
Quantitative Research Methods
---
Publications
Xu, C., Peters, M., & Brown, S. (2020). Instructor and instructional effects on students' statistics attitudes. Statistics Education Research Journal, 9(2), 7-26.
Watson, S., Cothern, T., & Peters, M. (2020). School administrators' perceptions of STEM awareness and resources. AASA Journal of Scholarship & Practice, 17(3), 19-40.
Watson, S., Dubrovskiy, A., & Peters, M. (2020). Increasing chemistry students' knowledge, confidence, and conceptual understanding of pH using a Collaborative computer pH simulation. Chemistry Education Research and Practice, 21, 528-535.
Peters, M., Sawyer, C., & Willis, J. (2017). Counselor's crisis self-efficacy scale: A validation study. Retrieved from https://www.counseling.org/docs/default-source/vistas/article_4070ce2bf16116603abcacff0000bee5e7.pdf?sfvrsn=eed84b2c_4
Dahlkamp, S., Peters, M., & Schumacher, G. (2017). Principal self-efficacy, school climate, and teacher retention: A multi-level analysis. Alberta Journal of Educational Research, 63(4), 357-376.
Kimbark, K., Peters, M., & Richardson, T. (2016). Effectiveness of the student success course on persistence, retention, academic achievement, and student engagement. Community College Journal of Research and Practice, 41(2), 124-138.
Allen, N., Grigsby, B., & Peters, M. (2015). Does leadership matter? Examining the relationship among transformational leadership, school climate, and student achievement. International Journal of Educational Leadership Preparation, 10(2), 1-22.
McCarley, T., Peters, M., & Decman, J. (2014). Transformational leadership related to school climate: A multi-level analysis. Educational Management Administration & Leadership, 44(2), 322-342.
Peters, M. (2013). Examining the relationships among classroom climate, self-efficacy, and achievement in undergraduate mathematics: A multi-level analysis. International Journal of Science and Mathematics Education, 11(2), 459-480.
Peters, M., & Kortecamp, K. (2010). Rethinking undergraduate mathematics education: The importance of classroom climate and self-efficacy on mathematics achievement. Current Issues in Education, 14(3), 1-35.
---
Courses (Current Academic Year)
COUN 6032 Statistics and Measurement for Counselors
COUN 6033 Research Design and Analysis for Counselors
EDCI 7031 Quantitative Research I
EDCI 7032 Quantitative Research II
EDLS 7031 Quantitative Research I
EDLS 7032 Quantitative Research II
EDLS 7130 Program Evaluation
EDLS 7330 Advanced Statistical Analysis
EDLS 7332 Current Issues in Educational Measurement
EDLS 8530 Research Seminar (Proposal Writing)
EDUC 6032 Applied Statistics
EDUC 6033 Research Design and Analysis
---
Research Projects
Longitudinal Impact of Summer Science Camps
Factors Influencing Mathematics Classroom Climate
Impact of Classroom Climate and Mathematics Self-efficacy on Achievement
---
Awards and Accomplishments
Doctoral Fellowship, The George Washington University
DOE Fellow, Missouri University of Science and Technology
Student Award of the Health Physics Society
---