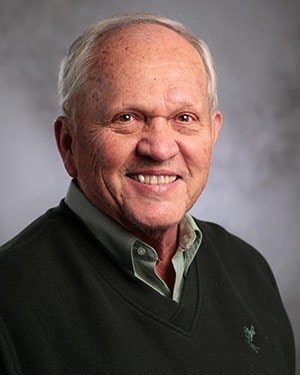 Robert Jones, Ed.D.
Professor of Education,
College of Education
Contact number: 281-283-3562
Email: jonesr@uhcl.edu
Office: Bayou Suite 1111
Biography
---
Areas of Expertise
Measurement and Evaluation
Educational Psychology
Science Education
---
Publications
Senior Editorial Advisor, Harcourt Science, Harcourt, 2005 Co-author Harcourt Science, Harcourt, 2000, 2002 Editions
Author of Teaming Up 1991
Authored over 10 curriculum units in science and mathematics.
Co-authored one K-6 science curriculum series.
Contributed over 10 chapters in books, handbooks and monographs.
Presented over 100 papers and workshops at professional meetings.
Presented over 1000 workshops and institutes to inservice teachers.
Co-authored Teaming Up for STEM 2017
---
Research Projects
Authored over 30 articles in professional journals.
Directed over 30 funded science education projects.
---
Awards and Accomplishments
Received 7 science education awards and 7 recognition and achievement awards from various organizations and agencies, including:
Texas Student Education Association, Teacher Award, 1993
Texas Council for Elementary Science, Rebecca Sparks Award for Excellence, 1991.
---