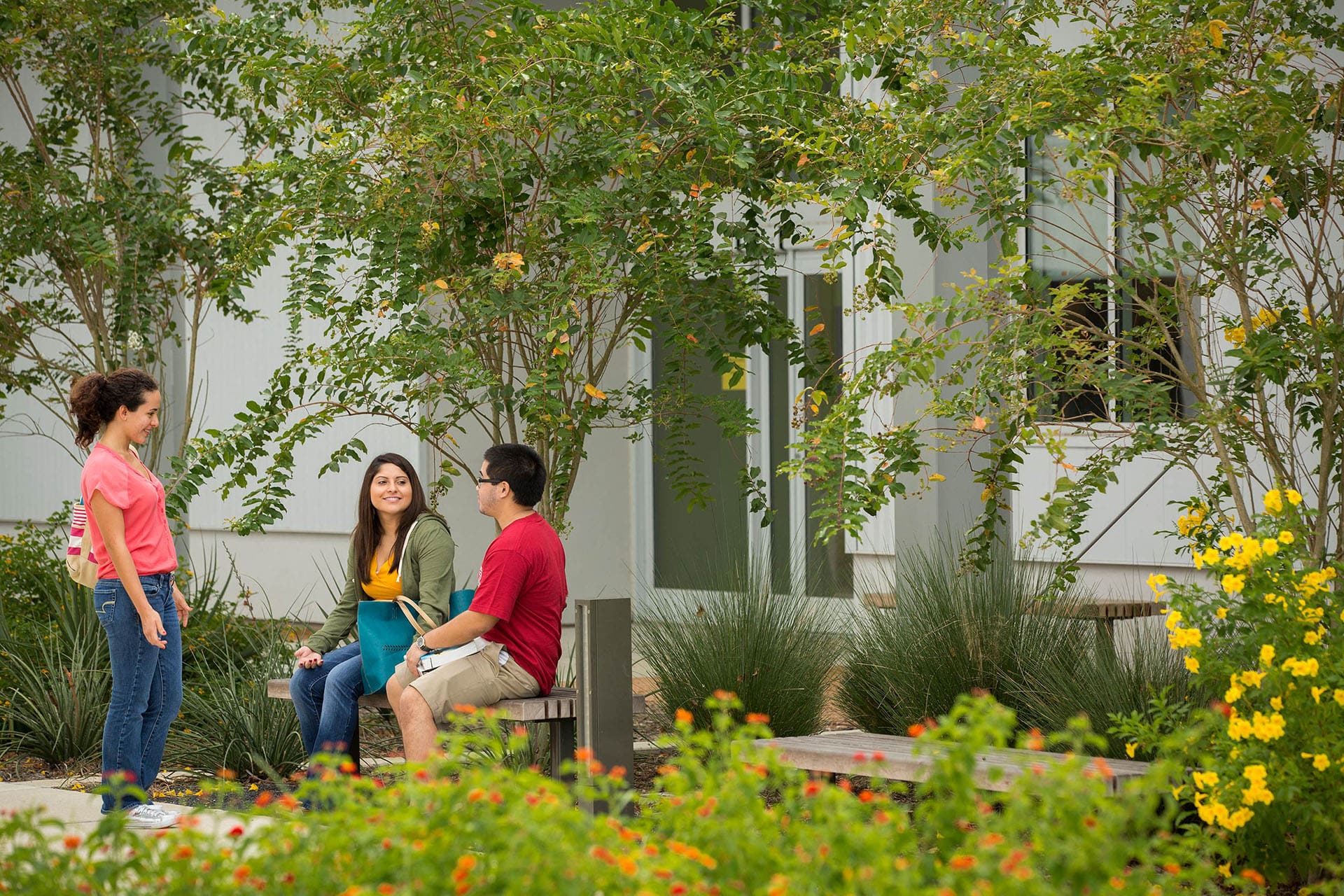 Got a Couple Hours? We'll Give You 524 Acres.
Taking a tour of UHCL is the best way to see the campus, which is on an expansive nature preserve along Armand Bayou. Even though we're just 40 minutes from downtown Houston, 20 minutes from Galveston Island, and adjacent to the Johnson Space Center, you'll feel like you've gone someplace completely different.
If you're lucky, you might encounter a herd of deer while you're here. But there's plenty more to see, like the Bayou Building — home to most of our classrooms — our world-class library, and the UHCL Art Gallery, an important community resource that displays both our own up-and-coming talent and renowned international artists. You can also stop by our new Recreation and Wellness Center, where you can take advantage of our workout equipment, fitness classes, educational workshops and a number of other amenities.
Are you a prospective art and design major? If so, you can get an up-close look at the Arbor Building, home to our Applied Design and Visual Art department and its studios for metalworking, woodworking, weaving, painting, printmaking and photography. Plus, everyone will love our on-campus housing featuring apartment-style living and living-learning communities.
Ready for the Tour?
Tours are offered twice daily Monday-Thursday and once a day on Fridays. Can't make a weekday tour? Attend one of our admission events! Tours are also available for high school and college groups, colleges, religious organizations and other groups that want to see the campus. We'd love to tailor a visit to your needs. Group tours are offered daily at select times.
Schedule a Visit Today!
---
Attend an admissions event
From Open House to Hawk Adventure, there are a variety of ways to get to know UHCL.
---
Special Accommodations
Any person needing an accommodation for a disability in order to participate in our campus tours should contact the Office of Admissions – Special Events team at (281) 283-2515 or campusvisitrsvp@uhcl.edu at least one week prior to the scheduled tour date to arrange for the accommodation.