Solve the Challenges of the Healthcare Systems with Engineering Acumen
As the health care industry continues to evolve, health care systems engineering has emerged as a discipline that presents unique opportunities to traditional systems engineers. When you pursue a Healthcare Specialization as part of your M.S. in Systems Engineering at University of Houston-Clear Lake, your solid technical foundation will be augmented with knowledge that will help you improve the operations of any health care facility.
Specialized Coursework for a Specialized Field
The Healthcare Systems Engineering course provides detailed insight into the health care delivery system including patient flow, health data informatics, patient safety and the health care supply chain. In the Healthcare Systems Analytics and Optimization course, your core systems engineering skills will help you solve problems in scheduling, optimization and decision analysis. And after completing the Healthcare Systems Integration course, you'll be equipped to design and implement processes for key healthcare systems like communications, sensing and automation, security and robotics.
---
Admission Requirements
Systems Engineering M.S.

Admission Deadline

Standard Graduate Admission Deadline

Application

A standard university application is required.

Requirements

3.0 GPA
GRE Total Score of 290 (140 Verbal + 150 Quantitative)
Additional Requirements – Undergraduate degree in a related field including preparation coursework as listed in the catalog.
---
Cost Information
Calculate the price of your science or engineering degree at UHCL with our Cost Estimator function.
Tuition and FeesNet Price CalculatorFee Schedule Calculator
---
Deadlines for Applying
Graduate Deadlines

Fall 2017

New Degree Seeking - August 1
Priority* - August 14
Final* and Session Start - August 28

Spring 2018

New Degree Seeking - December 1
Priority* - September 1
Final* and Session Start - January 16
*Former/Non-degree seeking/Certificate Graduate Students applicants who apply after the priority deadline can expect to go through late registration. $50 late registration fee will be assessed.
International Deadlines

Fall

Priority – March 1
Final – June 1

Spring

Priority – August 1
Final – November 1

Summer

Priority – February 1
Final – April 1
*Students interested in qualifying for scholarships &/or applying for visas outside the U.S. should apply and submit the application documents/test scores by the priority deadline
**Freshman will not be accepted for Summer semester

---
Locations
---
Accreditations and Distinctions
UHCL is one of only 10 U.S. universities with computing programs accredited under three different curriculum guidelines of the Accreditation Board for Engineering and Technology Inc. The College of Science and Engineering's undergraduate degree plan in computer engineering is accredited by the ABET's Engineering Accreditation Commission, while its Computer Accreditation Commission has accredited our undergraduate degree plans in computer science and computer information systems. The organization's Applied Science Commission has accredited the undergraduate environmental science sub-plans for safety and industrial hygiene. Our chemistry degree program is accredited by the American Chemical Society.
---
Systems Engineering M.S. with a Specialization in Healthcare Faculty
Ipek Bozkurt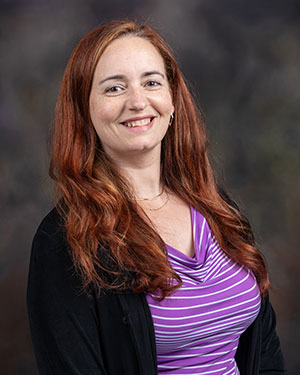 Ipek Bozkurt
Associate Professor of Engineering Management,
Science and Engineering
Contact number: 281-283-3882
Email: bozkurt@uhcl.edu
Office: D113
James Dabney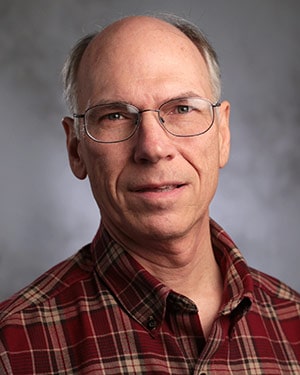 James B. Dabney
Program Chair and Professor of Systems Engineering,
Science and Engineering
Contact number: 281-283-3852
Email: dabney@uhcl.edu
Office: D108
Keith Drake
Keith C. Drake
Director of Cyber Security Institute and Clinical Associate Professor of Engineering,
Science and Engineering
Contact number: 281-283-3853
Email: drake@uhcl.edu
Office: D145
James C. Helm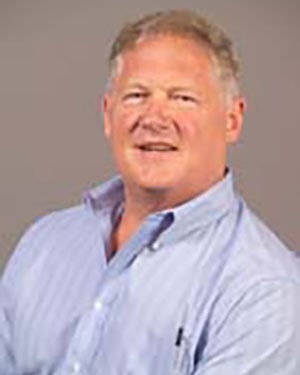 James Carlton Helm
Associate Professor of Software Engineering,
Science and Engineering
Contact number: 281-283-3875
Email: helm@uhcl.edu
Office: D101
Ki-Young Jeong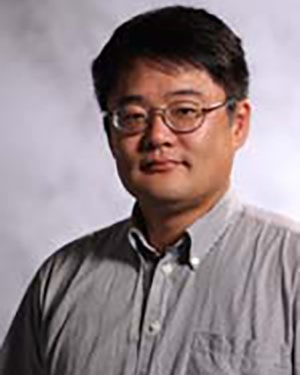 Ki-Young Jeong
Program Chair and Associate Professor of Engineering Management,
Science and Engineering
Contact number: 281-283-3862
Email: jeongk@uhcl.edu
Office: D111
Jiang Lu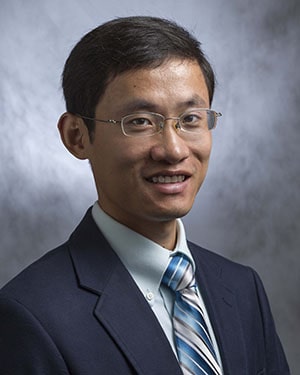 Jiang Lu
Assistant Professor of Computer Engineering,
Science and Engineering
Contact number: 281-283-3856
Email: luj@uhcl.edu
Office: Delta 121
Xiaojun Gene Shan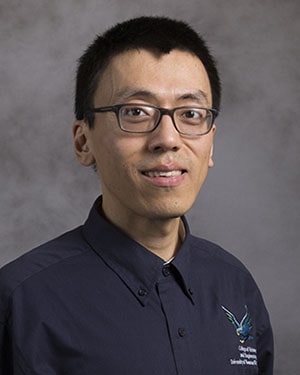 Xiaojun "Gene" Shan
Assistant Professor of Engineering Management,
Science and Engineering
Contact number: 281-283-3814
Email: shan@uhc.edu
Office: DA6