Explore a Career in Electrical Engineering
Pursuing an education as an engineer can be exciting, but it's not for everyone. With a Pre-Engineering Specialization in Electrical Engineering from University of Houston-Clear Lake, you can investigate your interest in the field of engineering while keeping your options open for your future. The program will immerse you in the knowledge you'll need for future in engineering, and you'll still enjoy the standard core curriculum courses to give you a well-rounded education.
Discover Your Educational Possibilities
Even before you complete your Pre-Engineering track here at UHCL, you should take stock of your next steps. You could apply for admission to the Cullen College of Engineering at the University of Houston main campus. You could also remain at UHCL and pursue one of our fantastic programs in the College of Science and Engineering or even transfer to any other university in the country. What matter is that you have options, and we want you to understand them. You should speak to an adviser for clarity about your choices, because you want to do what's right for your education and career.
Request InformationHow to ApplyVisit

---
Admission Requirements
Explore what the future holds for you by attending University of Houston-Clear Lake's College of Science and Engineering. Find out now what it takes to be admitted.

---
Degree Requirements
Get ready to calculate the course load for your education at University of Houston-Clear Lake! Learn more about the courses required to succeed here in the College of Science and Engineering.
Degree Plan
---
Cost Information
Calculate the price of your science or engineering degree at UHCL with our Cost Estimator function.
Tuition and FeesNet Price CalculatorFee Schedule Calculator
---
Deadlines for Applying
Freshman Deadlines

Fall

Priority - February 1
Final - August 1

Spring

Priority - September 1
Final - December 1
Transfer Deadlines

Summer 2017

Priority – May 22
Final (Summer I) – June 5
Final (Summer II) – July 10

Fall 2017

Priority – August 14
Final – August 28

Spring 2018

Priority – January 4
Final – January 16
International Deadlines

Fall

Priority – March 1
Final – June 1

Spring

Priority – August 1
Final – November 1

Summer

Priority – February 1
Final – April 1
*Students interested in qualifying for scholarships &/or applying for visas outside the U.S. should apply and submit the application documents/test scores by the priority deadline
**Freshman will not be accepted for Summer semester

---
Locations
---
Accreditations and Distinctions
UHCL is one of only 10 U.S. universities with computing programs accredited under three different curriculum guidelines of the Accreditation Board for Engineering and Technology Inc. The College of Science and Engineering's undergraduate degree plan in computer engineering is accredited by the ABET's Engineering Accreditation Commission, while its Computer Accreditation Commission has accredited our undergraduate degree plans in computer science and computer information systems. The organization's Applied Science Commission has accredited the undergraduate environmental science sub-plans for safety and industrial hygiene. Our chemistry degree program is accredited by the American Chemical Society.
---
Pre-Engineering Specialization in Electrical Engineering Faculty
Keith C. Drake
Keith C. Drake
Director of Cyber Security Institute and Clinical Associate Professor of Engineering,
Science and Engineering
Contact number: 281-283-3853
Email: drake@uhcl.edu
Office: D145
Jeffrey R. Mountain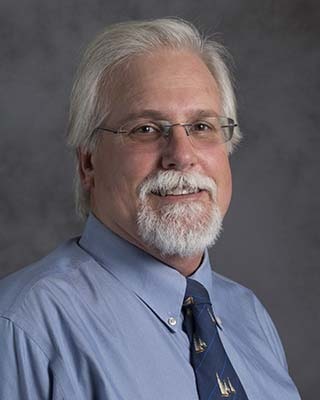 Jeffrey R. Mountain
Professor and Program Chair Mechanical Engineering Program,
Science and Engineering
Contact number: 281-283-3846
Email: mountain@uhcl.edu
Office: D106