Obtain Your Education in Information Technology
There's seemingly no end to the types of jobs you can secure when you're an IT expert. And with a Bachelor of Applied Science in Information Technology from University of Houston-Clear Lake, you'll be prepared to take a job serving as a productive member of a technology team for a commercial, industrial, educational or governmental institution. Graduates of this program have stepped into roles as varied as cybersecurity specialist, computer systems manager, systems administrator, web designer, database manager, web developer and more.
The Importance of Trained IT Professionals
Whether it's health care, finance, petrochemicals, higher education, the government or something in between, your education in information technology gives you many options for your career. And as both the level of technology and number of people using it increases, there should always be plenty of opportunities for someone as enterprising and tech-savvy as you.
Request Information
How to Apply
Visit
---
Admission Requirements
Take your education to new heights in University of Houston-Clear Lake's College of Science and Engineering. Learn the next steps to being admitted now.
---
Degree Requirements
Get ready to calculate the course load for your education at University of Houston-Clear Lake! Learn more about the courses required to succeed here in the College of Science and Engineering.
Degree Plan

Degree Map
---
Cost Information
Calculate the price of your science or engineering degree at UHCL with our Cost Estimator function.
Tuition and FeesNet Price CalculatorFee Schedule Calculator
---
Deadlines for Applying
Freshman Deadlines

Fall

Priority - February 1
Final - August 1

Spring

Priority - September 1
Final - December 1
Transfer Deadlines

Summer 2017

Priority – May 22
Final (Summer I) – June 5
Final (Summer II) – July 10

Fall 2017

Priority – August 14
Final – August 28

Spring 2018

Priority – January 4
Final – January 16
International Deadlines

Fall

Priority – March 1
Final – June 1

Spring

Priority – August 1
Final – November 1

Summer

Priority – February 1
Final – April 1
*Students interested in qualifying for scholarships &/or applying for visas outside the U.S. should apply and submit the application documents/test scores by the priority deadline
**Freshman will not be accepted for Summer semester

---
Locations
---
Accreditations and Distinctions
UHCL is one of only 10 U.S. universities with computing programs accredited under three different curriculum guidelines of the Accreditation Board for Engineering and Technology Inc. The College of Science and Engineering's undergraduate degree plan in computer engineering is accredited by the ABET's Engineering Accreditation Commission, while its Computer Accreditation Commission has accredited our undergraduate degree plans in computer science and computer information systems. The organization's Applied Science Commission has accredited the undergraduate environmental science sub-plans for safety and industrial hygiene. Our chemistry degree program is accredited by the American Chemical Society.
---
Information Technology B.A.S. Faculty
Krishani Abeysekera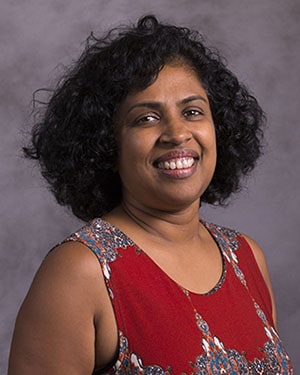 Krishani Abeysekera
Program Chair of Information Technology and Senior Lecturer/System Administrator of Computer Science and Computer Information Systems ,
Science and Engineering
Contact number: 281-283-3831
Email: abeysekera@uhcl.edu
Office: Delta 165
Lisa Lacher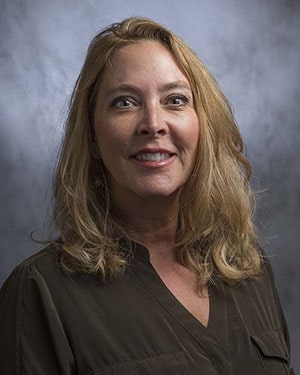 Lisa Lacher
Assistant Professor of Information Technology,
Science and Engineering
Contact number: 281-283-3885
Email: Lacher@UHCL.edu
Office: Delta 161
Radu Vlas
Radu Vlas
Assistant Professor of Computer Information Systems and Information Technology,
Science and Engineering
Contact number: 281-283-3878
Email: Vlas@UHCL.edu
Office: Delta 116