Improve the Workplace for Everyone
With a Master of Arts in Industrial/Organizational (I/O) Psychology from University of Houston-Clear Lake, you'll learn to apply the principles of behavioral science to understanding and solving problems people encounter at work. I/O psychologists work to build better organizations though people.

The I/O Psychologist uses hiring practices, training programs and feedback systems to improve the performance and well-being of an organization's employees. They work with a variety of issues ranging from change management, motivation, diversity, employee selection, training and development, leadership, performance appraisals, and organizational development. I/O psychologists also work in a variety of industries, organizations, and in the public and private sectors.
Put Your Studies to Work
We follow the scientist/practitioner model, which means that as a student in the Master of Arts in Industrial/Organizational Psychology program, you'll engage with psychological theories and principles from the start. Using this knowledge to analyze and solve human behavior problems, your studies will go right to work supporting leadership, change management, hiring, training, performance evaluation and many other skills. Students will move on to careers in both the public and private sector of human resource management, organizational development and management consulting. Graduates will also be prepared for jobs in change management and recruiting, and will also receive a strong educational foundation should they choose to pursue a doctoral degree.

As a student in the I/O Psychology program, you'll also have the opportunity to facilitate the Center for Workplace Consulting (CWC) along with faculty from the program. The CWC provides quality, inclusive business solutions through ethical, collaborative, evidence-based practices.

Flexible Options Designed to Meet the Needs of Working Professionals

The I/O Psychology program admits 15-20 students each year. Most of our students work full-time, so classes are scheduled to meet one day per week at either 4:00 - 6:50 p.m. or 7:00 - 9:50 p.m. While most of the required courses are offered face-to-face, some electives may be taken online.

Request InformationHow to ApplyVisit
---
Admission Requirements
Industrial Organizational Psychology M.A.

Admission Deadline

Fall Only: Dec. 10 - Feb. 15


Application

Apply to Industrial / Organizational Psychology through ApplyTexas.org.

Do not apply to Psychology or General Psychology, as these are different programs, and acceptance into Psychology does not mean you are accepted into the I/O program.
ApplyTexas.org will forward your application to UHCL Admissions within a few days of your submission.
Our Admissions office will create a student account for you and then contact you once it is available for use.

Requirements

GPA over the last 60 hours will be at least a 3.0. Submit official transcripts from all institutions attended. Courses taken more than five years ago will not count.
If applying for the Fall of 2022 or after, GRE scores will be: Verbal score of at least 146 and a Quantitative score of at least 146. The scores cannot be more than five years old.

Coursework Requirements:

must have at least 12 hours of upper level undergraduate courses consisting of 3 hours of Introduction to Statistics and
9 hours of any combination of Psychology, Management, Sociology, or Anthropology
If some of these courses have not been taken, you are still eligible to apply if all other expected requirements are met, but would be required to take these prerequisite classes while enrolled.

Other Requirements:

CV/Resume: describe your previous education, work experience, relevant coursework, relevant volunteer activities, any honors, published papers or other relevant life experiences. Upload an updated resume or Curriculum Vitae (CV) by logging into your E-Services account, selecting your "To-Do List," and choosing "Details/Upload Documentation."
Statement of Purpose: include why you are interested in I-O Psychology in general, and why you are interested in our program at UHCL. Include any additional information that you think relevant that will help us to know you better. Upload a personal statement of 1000 words (or less) by logging into your E-Services account, selecting your "To-Do List," and choosing "Details/Upload Documentation."
Transcripts: All transcripts and GRE scores should be sent to the UHCL Admissions Office by e-mailing admissions@uhcl.edu or calling 281-283-2500. Domestic students with international backgrounds must make an appointment with the Office of International Admissions and Programs (OIAP) to submit their international transcripts and proof of degree. You can contact OIAP at OIAP@uhcl.edu or 281-283-2740.

Fall Admission Details:

All accepted students begin the program in the fall semester.
We accept applications for admission from December 10 through February 15.
We review applications in March and notify applicants in April.
Applicants who apply after the February 15 deadline may be given consideration to the extent that positions for the program are not yet filled.
Applicants assume the responsibility to ensure that the completed application for UHCL, complete application for the I-O Psychology program, GRE scores and any supporting documents are received by the Office of Admissions by the deadline.
---
Degree Requirements
Interested in discovering the sort of classes you'll need to take in order to earn your degree from the College of Human Science and Humanities at University of Houston-Clear Lake? Find out now.
Degree Plan
---
Cost Information
Examine how much it could cost to receive a degree from the College of Human Sciences and Humanities at UHCL.
Tuition and Fees
Net Price Calculator
Fee Schedule Calculator
---
Locations
UH-Clear Lake at Pearland
UH-Clear Lake at Pearland
1200 Pearland Pkwy
Pearland, Texas 77581
Phone: 281-212-1700
Since 2010, University of Houston-Clear Lake at Pearland has proudly served as an upper-level institution serving juniors, seniors, and graduate students in fields like business and behavioral science.
---
Industrial/Organizational Psychology M.A. Faculty
Scott McIntyre
Scott McIntyre
Professor of Industrial/Organizational Psychology,
Human Sciences and Humanities
Contact number: 281-212-1754
Email: Mcintyre@uhcl.edu
Office: Pearland HSB 233
Alex Milam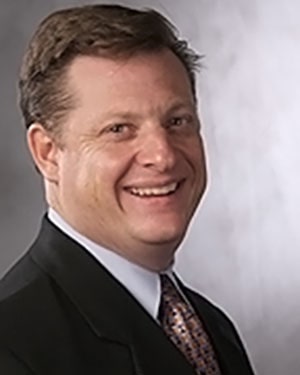 Alex Milam
Associate Professor of Industrial/Organizational Psychology,
Human Sciences and Humanities
Contact number: 281-212-1752
Email: MilamA@uhcl.edu
Office: Pearland HSB 231
Lisa Sublett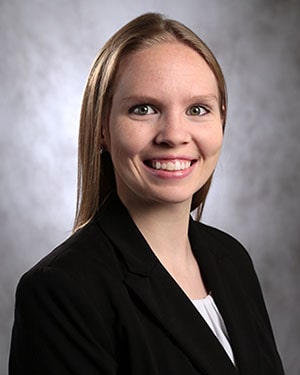 Lisa Sublett
Assistant Professor of Industrial and Organizational Psychology,
Human Sciences and Humanities
Contact number: 281-283-3493 (UHCL campus) and 281-212-1756 (Pearland Campus)
Email: sublett@uhcl.edu
Office: Bayou 2233 (UHCL Campus) and HSB 235 (Pearland Campus)