Earn a Doctor of Psychology in Health Service Psychology
The Doctor of Psychology (Psy.D.) in Health Service Psychology (Combined Clinical/School) provides students with broad practitioner-scientist training with an emphasis on clinical practice. The aim is to prepare students for careers as health professionals in clinical and school settings. The overarching program model is the provision of psychological health services, with emphasis on cognitive-behavioral psychology. Graduates from the program are well prepared to function as licensed professional psychologists in a variety of roles across a variety of settings.

Program Goals
The program combines a strong focus on academic research, clinical practice and evidence-based treatment. As a practitioner-scientist program designed to adhere to APA accreditation guidelines, the Psy.D. program's primary goal is to train practitioners, scholars and applied researchers in the area of health service psychology. Graduates will be competent in evidence-based practice (assessment, intervention, and consultation). Further, they will be equipped to function as licensed professional psychologists in a variety of roles across a variety of settings (clinics, hospitals, schools, agencies, etc.).

For additional information, you can visit our program page or contact:

Dr. Mary Short
Full Professor of Clinical Psychology
Program Co-Director
ShortMB@uhcl.edu

Dr. Thomas Schanding
Associate Professor of School Psychology
Program Co-Director
schandingjr@uhcl.edu

Shelly Matejka, Administrative Assistant
matejka@uhcl.edu
---
Admission Requirements
Health Service Psychology Psy.D.

Admission Deadline

Application

Applicants must apply for admission to both the Doctorate of Psychology program and to University of Houston-Clear Lake through ApplyTexas.org.

Requirements

Admitted students typically have these qualifications:

Earned Bachelor's, Master's, or Specialist degree in psychology, clinical psychology, school psychology, or a closely related discipline
GPA of 3.4 or higher
Score of 300 or higher on the Graduate Record Exam (GRE), with a minimum score of 3.5 in Analytical Writing
The Doctor of Psychology program is offering a GRE waiver for those who apply for the Fall 2021 semester only. The GRE waiver will be automatically applied after successful submission of the admission application.
Research evidence/potential (publication, thesis, formal research project, participation in research)

You must submit the following documents through ApplyTexas.org:

A current curriculum vitae
A statement of purpose
Transcripts
Scores on the general test of the GRE and TOEFL (if required)
You must also have three (3) Recommendations for Applicant Admission submitted on your behalf. Each writer must complete the recommendation form and write a separate letter. Each recommender should email their letters to Psyd@uhcl.edu.
A $50.00 check or money order made payable to the UHCL Psy.D. program

For a more detailed explanation, you can download the Application and Admission Process.

After initial review of the application materials (application, recommendations, and supplemental material) an admissions committee will invite selected applicants to campus for an interview. Interviews will typically be scheduled in February. Applicants will be notified of their program admission status by April 15.

Transcripts

Students should submit official transcripts from every college or university attended to the Office of Admissions at Admissions@uhcl.edu. These should be sent to UHCL electronically for all universities attended.
---
Degree Requirements
Interested in discovering the sort of classes you'll need to take in order to earn your degree from the College of Human Science and Humanities at University of Houston-Clear Lake? Find out now.
Degree Plan
---
Cost Information
Examine how much it could cost to receive a degree from the College of Human Sciences and Humanities at UHCL.
Tuition and Fees
Net Price Calculator
Fee Schedule Calculator
---
Locations
---
Accreditations and Distinctions
The University of Houston-Clear Lake is accredited by the Southern Association of Colleges and Schools Commission on Colleges (SACSCOC) to award baccalaureate, masters, and doctorate degrees. Questions about the accreditation of the University of Houston-Clear Lake may be directed in writing to the Southern Association of Colleges and Schools Commission on Colleges at 1866 Southern Lane, Decatur, GA 30033-4097, by calling (404) 679-4500, or by using information available on SACSCOC's website (www.sacscoc.org).
The Psy.D. in Health Service Psychology was accredited on contingency by the American Psychology Association in April 2019. Questions related to the program's accreditation status should be directed to the Commission on Accreditation: Office of Program Consultation and Accreditation, American Psychological Association, 750 1st Street NE, Washington, DC 20002; Phone: 202-336-5979; Fax: 404-679-4558; apaaccred@apa.org; www.apa.org/ed/accreditation
---
Health Service Psychology Psy.D. Faculty
Steven Bistricky
Steven Bistricky
Associate Professor of Clinical Psychology,
Human Sciences and Humanities
Contact number: 281-283-3404
Email: bistricky@uhcl.edu
Office: Bayou 2233.12
Sara Elkins
Sara Elkins
Associate Professor of Clinical Psychology,
Human Sciences and Humanities
Contact number: 281-283-3315
Email: elkins@uhcl.edu
Office: Bayou 2529.06
Ryan Marek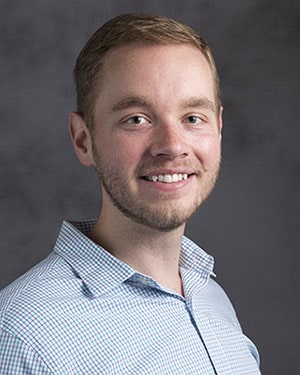 Ryan Marek
Assistant Professor in Health Services Psychology,
Human Sciences and Humanities
Contact number: 281-283-3409
Email: Marek@uhcl.edu
Office: Bayou 2233.05
Valerie Morgan
Valerie Morgan
Assistant Professor of Health Service Psychology,
Human Sciences and Humanities
Contact number: 281-283-3375
Email: morganva@uhcl.edu
Office: Bayou 2529.03
Thomas Schanding
G. Thomas Schanding
Associate Professor of School Psychology,
Human Sciences and Humanities
Contact number: 281-283-3484
Email: schandingjr@uhcl.edu
Office: B2529.04
Mary Short
Mary B. Short
Professor of Clinical Psychology and Department Chair for Clinical, Health and Applied Sciences ,
Human Sciences and Humanities
Contact number: 281-283-3324
Email: ShortMB@uhcl.edu
Office: Bayou 1508.26
Rick Short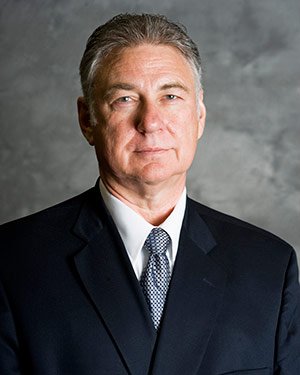 Rick J. Short
Professor of Psychology,
Human Sciences and Humanities
Contact number: 281-283-3300
Email: Short@UHCL.edu
Office: Bayou 1529.05
Gill Strait
Gill Strait
Associate Professor of School Psychology,
Human Sciences and Humanities
Contact number: 281-283-3494
Email: strait@uhcl.edu
Office: Bayou 2529.13