Designed Around You
The Master of Science in Environmental Management program at University of Houston-Clear Lake is one of the most respected in the nation, with hundreds of our alumni holding leadership positions. We developed our program curriculum with input from industry, government, consulting and nonprofit organizations, ensuring that you receive the comprehensive environmental knowledge, skills and topical insight you need to excel in your career.
Our flexible curriculum meets the needs of both full-time students and practicing professionals who seek to enhance their professional qualifications or move into environmental work. As much as 80% or as little as 20% of the coursework for this degree may be taken online. Non-online courses typically meet between 7 to 10 p.m. one evening a week, and most are hybrid, wherein online material is substituted for some in-class sessions.
Providing Real-World Experience
This degree complements science or engineering degrees, though it can accommodate students from any undergraduate major. The degree provides an understanding of the business and legal frameworks in which environmental decisions are made, and addresses compliance, sustainability, and risk minimization. You can tailor the program to your needs by selecting electives like water management, environmental risk management, sustainability, coastal resilience, geographical information systems, industrial hygiene and environmental geology.
You will enjoy working with our faculty, as they bring a wealth of professional experience into their teaching. You can also gain experience through joining the Green Hawks student organization, hands-on learning via Environmental Institute of Houston, meeting with local environmental professional organizations, community outreach projects and internships.
Our alumni are employed by state and federal agencies, municipalities, consulting firms, local industries and non-profit organizations.

Request InfoHow to ApplyVisit
---
Admission Requirements
Environmental Management M.S.

Admission Deadline

Standard Graduate Admission Deadline

Application

A standard university application is required.

Requirements

Criteria that require submission of a standardized test score:

Less than 3.000 cumulative GPA on the last 60 hours of coursework and submission of GMAT score.

Criteria that waive a standardized test requirement:

3.000 cumulative GPA on the last 60 hours of coursework; and Earned a bachelor's degree from an accredited college or university in a country where English is the native language or from an accredited college or university in a country on the SBEC-approved list of countries; or
Earned a graduate or professional degree from a country where English is the native language or on the SBEC-approved list of countries; or
Earned a Ph.D., M.D., Ed.D., D.D.S. or J.D. from accredited U.S. institution (or U.S. licensure).
---
Degree Requirements
Each course of study in the College of Business here at University of Houston-Clear Lake has specific degree requirements you must fulfill to graduate. Find out more today.

Degree Plan
---
Cost Information
Start your college budget today with a look at possible costs for your degree from the UHCL College of Business.
Tuition and Fees
Net Price Calculator
Fee Schedule Calculator
---
Deadlines for Applying
Graduate Deadlines

Fall

New Degree-Seeking Students - August 1
Former UHCL Students - August 15

Spring

New Degree-Seeking Students - January 5
Former UHCL Students - January 15

Summer

New Degree-Seeking Students - May 1
Former UHCL Students - May 25
Please note, some graduate programs have special deadlines and requirements. For more information, go to How to Apply as a Graduate Student. Check the status of your application online through E-Services using your UHCL student ID.
The UHCL applications is available online through Apply Texas. The online application is scheduled to close for Graduate students after the Formal UHCL Student deadline of each semester.
Applying After the Priority Deadline
New, non-degree seeking, and former UHCL students applying after the deadlines above may be considered for admission on a case-by-case basis. Please contact the appropriate graduate enrollment counselor for more information. A $50.00 Late Registration Fee or $50.00 Late Payment may apply.
Review the UHCL Academic Calendar for registration and payment dates and deadlines.
International Deadlines

Fall

Final – April 1
Document Deadline – April 15

Spring

Final – October 1
Document Deadline – October 15

Summer*

Final – March 1
Document Deadline – March 15
Students interested in qualifying for scholarships &/or applying for visas outside the U.S. should apply and submit the application documents/test scores by the priority deadline
*International freshmen applicants will not be accepted for Summer semester.
---
Locations
Hybrid
Hybrid
Hybrid programs combine the flexibility and convenience of online learning with the benefits of in-person instruction.
---
Environmental Management M.S. Faculty
Kathleen Garland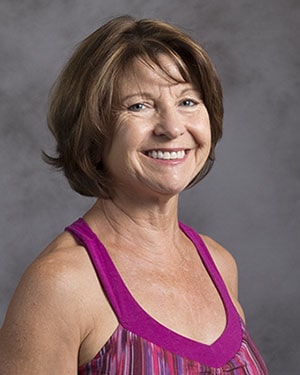 Kathleen Garland
Senior Lecturer,
Business
Contact number: 281-283-3249
Email: garland@uhcl.edu
Office: Bayou Building, Suite 3121