Benefits of Engineering Management at UHCL
The Master of Science degree in Engineering Management at University of Houston-Clear Lake is a unique curriculum that can be customized to align with the industrial needs in the Greater Houston area, the nation's fourth largest city. This flexible program provides face-to-face, partially online and fully online courses, and it's specifically designed to help students with technical backgrounds develop business and management skills to increase their career potential. The program includes classes in negotiations, entrepreneurship, decisions analysis, technology management, and product design.

Also, you can earn the Project Management and Six Sigma Green Belt certificate as part of your Engineering Management degree program. To earn the certificate, the 4-course set below must be completed at UHCL within a 4-year time limit with grades of B or better.

Courses Required for the Certificate
EMGT 5230 Negotiation Strategies
EMGT 5231 Engineering Management Planning
EMGT 5331 Six Sigma Quality
EMGT 5430 Professional Project Management
Your Pathway Toward a Dynamic Career Begins Here
Graduates of this program qualify for a diverse array of positions requiring both technical and administrative skills in any industry. As a graduate, you may find out opportunities in supervising people who design and develop products, services, systems, and processes as engineering manager, project manager, R&D manager, and process improvement consultant. You might coordinate development, production, operations, quality, testing, or maintenance as operation manager, quality manager (engineer), systems engineer, and system analyst. With advanced technical and administrative knowledge and strong communication skills, you will be in one of the best positions to become a manager in your discipline.

Request InformationHow to ApplyVisit

---
Admission Requirements
Take your education to new heights in University of Houston-Clear Lake's College of Science and Engineering. Learn the next steps to being admitted now.
Engineering Management M.S.

Admission Deadline

Standard Graduate Admission Deadline

Application

A standard university application is required.

Requirements

3.0 GPA
GRE Total Score of 290 (140 Verbal + 145 Quantitative)
A resume summarizing the applicant's career objectives and professional experience.
Three letters of recommendation from current or former academic advisers or work supervisors.
Additional Requirements – Undergraduate degree in engineering, science or another related field with significant work experience in science or engineering; Will accept GMAT in lieu of GRE.
---
Degree Requirements
Get ready to calculate the course load for your education at University of Houston-Clear Lake! Learn more about the courses required to succeed here in the College of Science and Engineering.
Degree Plan
---
Cost Information
Crunch the numbers on the costs for a degree from the UHCL College of Science and Engineering.
Tuition and Fees
Net Price Calculator
Fee Schedule Calculator
---
Deadlines for Applying
Graduate Deadlines

Fall 2017

New Degree Seeking - August 1
Priority* - August 14
Final* and Session Start - August 28

Spring 2018

New Degree Seeking - December 1
Priority* - September 1
Final* and Session Start - January 16
*Former/Non-degree seeking/Certificate Graduate Students applicants who apply after the priority deadline can expect to go through late registration. $50 late registration fee will be assessed.
International Deadlines

Fall

Priority – March 1
Final – June 1

Spring

Priority – August 1
Final – November 1

Summer

Priority – February 1
Final – April 1
*Students interested in qualifying for scholarships &/or applying for visas outside the U.S. should apply and submit the application documents/test scores by the priority deadline
**Freshman will not be accepted for Summer semester

---
Locations
UHCL Online
UHCL Online
Bayou Building, Room 1406
2700 Bay Area Blvd
Houston, TX 77058
Phone: 281-212-1611
Make the most of a hectic schedule and study from home or the office through UHCL Online, offering the same level of excellence for more than 20 undergraduate, graduate and certificate programs.
---
Engineering Management M.S. Faculty
Ipek Bozkurt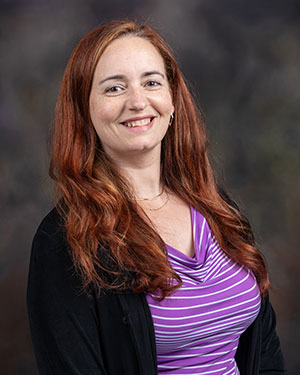 Ipek Bozkurt
Associate Professor of Engineering Management,
Science and Engineering
Contact number: 281-283-3882
Email: bozkurt@uhcl.edu
Office: D113
Ki-Young Jeong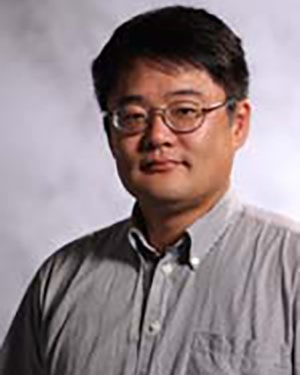 Ki-Young Jeong
Program Chair and Associate Professor of Engineering Management,
Science and Engineering
Contact number: 281-283-3862
Email: jeongk@uhcl.edu
Office: D111
Emre Kirac
Emre Kirac
Assistant Professor of Engineering Management,
Science and Engineering
Contact number: 281-283-3816
Email: kirac@uhcl.edu
Office: Delta Annex 4
Xiaojun Gene Shan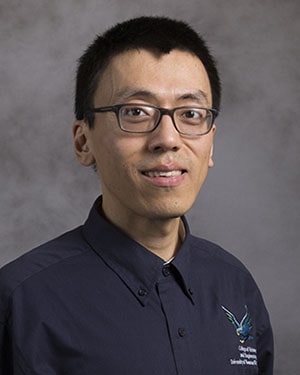 Xiaojun "Gene" Shan
Assistant Professor of Engineering Management,
Science and Engineering
Contact number: 281-283-3814
Email: shan@uhc.edu
Office: DA6