Position Yourself for a Rewarding Career
The Chemistry Scholars Plan from the University of Houston-Clear Lake combines focused and accelerated coursework with graduate level research, allowing you to complete two degrees in a timely and cost-effective manner. The program encourages highly motivated and qualified students to obtain both a Bachelor of Science and Master of Science degree in Chemistry.
Combine Scientific Theory with Hands-on Lab and Field Experience
This dual degree plan gives you advantages in the job market because you'll possess more training, an advanced degree and more research experience – which leads to increased earning potential. If you're enrolled in the Scholars Plan, you are expected to begin a graduate research project early in your studies, and this will be coupled with projects and classwork of increasing difficulty and quality.
Request InformationHow to ApplyVisit

---
Admission Requirements
Take your education to new heights in University of Houston-Clear Lake's College of Science and Engineering. Learn the next steps to being admitted now.
---
Degree Requirements
Get ready to calculate the course load for your education at University of Houston-Clear Lake! Learn more about the courses required to succeed here in the College of Science and Engineering.
Degree Plan

---
Cost Information
Calculate the price of your science or engineering degree at UHCL with our Cost Estimator function.
Tuition and FeesNet Price CalculatorFee Schedule Calculator
---
Deadlines for Applying
Freshman Deadlines

Fall

Priority - February 1
Final - August 1

Spring

Priority - September 1
Final - December 1
Transfer Deadlines

Spring 2018

Priority – January 4
Final – January 16

Summer 2018

Priority Deadline (Summer I and II)– May 22
Final (Summer I) – June 5
Final (Summer II) – July 9

Fall 2018

Priority – August 13
Final – August 27
Summer I and II Priority Application deadline for undergraduate transfer, former and non-degree seeking undergraduate/graduate students. Students who apply after this date must submit all required documentation with their paper application in the Office of Admissions and will be processed for late registration.
International Deadlines

Fall

Priority – March 1
Final – June 1

Spring*

Priority – August 1
Final – November 1

Summer

Priority – February 1
Final – April 1
Students interested in qualifying for scholarships &/or applying for visas outside the U.S. should apply and submit the application documents/test scores by the priority deadline
Freshman will not be accepted for Summer semester

---
Locations
---
Accreditations and Distinctions
The Chemistry B.S. degree program at University of Houston-Clear Lake completed evaluation, assessment and re-accreditation by the American Chemical Society (ACS) in 2009 and 2014 and is on the ACS's list of approved chemistry programs nationwide.
---
Chemistry Scholars Plan-Linked B.S.-M.S. Faculty
Jian Cui
Jian Cui
Assistant Professor of Chemistry,
Science and Engineering
Contact number: 281-283-3793
Email: cuijian@uhcl.edu
Office: B3525-6
Anton Dubrovskiy
Anton V. Dubrovskiy
Assistant Professor of Chemistry,
Science and Engineering
Contact number: 281-283-3769
Email: dubrovskiy@uhcl.edu
Office: B3525-17
Arcadius Krivoshein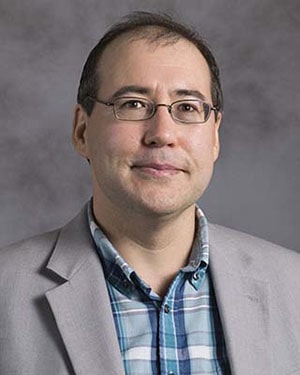 Arcadius V. Krivoshein
Assistant Professor of Chemistry,
Science and Engineering
Contact number: 281-283-3785
Email: Krivoshein@uhcl.edu
Office: B3121-36
Rio Carlos Lirag
Rio Carlo Lirag
Lecturer of Chemistry,
Science and Engineering
Contact number: (281) 283-3741
Office: B3121-8
Jack J. Lu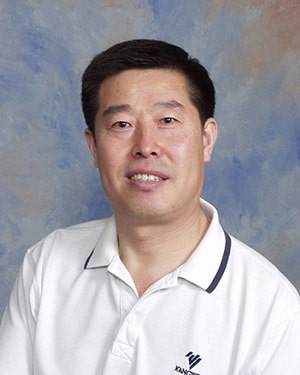 Jack Y. Lu
Professor of Chemistry,
Science and Engineering
Contact number: 281-283-3780
Email: lu@uhcl.edu
Office: B3525-7
Alexandra MacDermott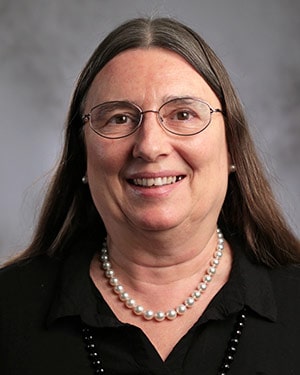 Alexandra MacDermott
Associate Professor of Physical Chemistry,
Science and Engineering
Contact number: 281-2283-3773
Email: macdermott@uhcl.edu
Office: B3531
Ronald W. Mills
W. Ronald Mills
Professor of Biology and Chemistry,
Science and Engineering
Contact number: 281-283-3773
Email: mills@uhcl.edu
Office: B3531-1
Yi Su
Yi Su
Assistant Professor of Chemistry,
Science and Engineering
Contact number: 281-2833752
Email: Su@UHCL.edu
Office: Bayou 3121
Daniel Zerong Wang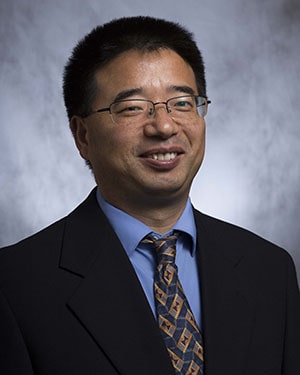 Daniel Zerong Wang
Program Chair and Professor of Chemistry,
Science and Engineering
Contact number: 281-283-3795
Email: Wang@uhcl.edu
Office: 3525-13
Chunlong (Carl) Zhang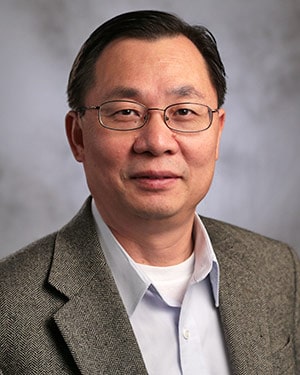 Chunlong (Carl) Zhang
Program Chair of Environmental Science and Professor of Environmental Science, Environmental Chemistry ,
Science and Engineering
Contact number: 281-283-3746
Email: zhang@uhcl.edu
Office: B3531