Explore the Wide World of Chemistry
Did you enjoy your chemistry classes in high school? Take that introductory course to the next level with a Bachelor of Science degree in Chemistry from the University of Houston-Clear Lake. You'll explore a range chemical materials, processes, compositions and reactions via classroom theory and hands-on laboratory experience. You can also pursue a specialization in one of the following areas:
Forensic Chemistry
Petrochemical and Process Chemistry
Medicinal Chemistry for Pre-Health Professional
Expand Your Career Opportunities with an Ever-Expanding Discipline
Be in demand as the growth within science and technology continues. You will use your knowledge for roles within chemical engineering, chemistry and related industries, healthcare and more. Other career options include ceramics, chemical engineering, chemical sales, consumer products, food chemistry, forensic science, plastic industry, polymer chemistry, pharmaceutical, petroleum and natural gas industry, medicine, patent law, environmental law, government policy, science writer, research and development management, space exploration, perfume industry, teaching and much more.

Request InformationHow to ApplyVisit

---
Admission Requirements
Explore what the future holds for you by attending University of Houston-Clear Lake's College of Science and Engineering. Find out now what it takes to be admitted.


---
Degree Requirements
UHCL's College of Science and Computer Engineering has created a solid foundation of study designed to help you make your educational dreams a reality. Explore the classes you'll need to take for your University of Houston-Clear Lake degree.
Degree Map
Degree Plan
---
Cost Information
Crunch the numbers on the costs for a degree from the UHCL College of Science and Engineering.
Tuition and Fees
Net Price Calculator
Fee Schedule Calculator
---
Deadlines for Applying
Freshman Deadlines

Fall

Priority - February 1
Final - August 1

Spring

Priority - September 1
Final - December 1
Transfer Deadlines

Summer 2017

Priority – May 22
Final (Summer I) – June 5
Final (Summer II) – July 10

Fall 2017

Priority – August 14
Final – August 28

Spring 2018

Priority – January 4
Final – January 16
International Deadlines

Fall

Priority – March 1
Final – June 1

Spring

Priority – August 1
Final – November 1

Summer

Priority – February 1
Final – April 1
*Students interested in qualifying for scholarships &/or applying for visas outside the U.S. should apply and submit the application documents/test scores by the priority deadline
**Freshman will not be accepted for Summer semester

---
Locations
---
Accreditations and Distinctions
UHCL is one of only 10 U.S. universities with computing programs accredited under three different curriculum guidelines of the Accreditation Board for Engineering and Technology Inc. The College of Science and Engineering's undergraduate degree plan in computer engineering is accredited by the ABET's Engineering Accreditation Commission, while its Computer Accreditation Commission has accredited our undergraduate degree plans in computer science and computer information systems. The organization's Applied Science Commission has accredited the undergraduate environmental science sub-plans for safety and industrial hygiene. Our chemistry degree program is accredited by the American Chemical Society.
---
Chemistry B.S. Faculty
Jian Cui
Jian Cui
Assistant Professor of Chemistry,
Science and Engineering
Contact number: 281-283-3793
Email: cuijian@uhcl.edu
Office: B3525-6
Anton Dubrovskiy
Anton V. Dubrovskiy
Assistant Professor of Chemistry,
Science and Engineering
Contact number: 281-283-3769
Email: dubrovskiy@uhcl.edu
Office: B3525-17
Arcadius Krivoshein
Arcadius V. Krivoshein
Assistant Professor of Chemistry,
Science and Engineering
Contact number: 281-283-3785
Email: Krivoshein@uhcl.edu
Office: B3121-36
Rio Carlos Lirag
Rio Carlo Lirag
Lecturer of Chemistry,
Science and Engineering
Contact number: (281) 283-3741
Office: B3121-8
Jack J. Lu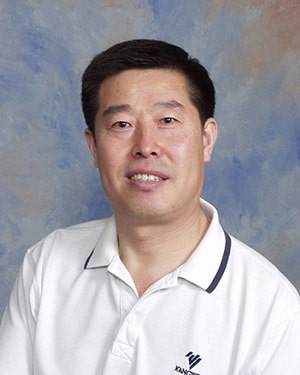 Jack Y. Lu
Professor of Chemistry,
Science and Engineering
Contact number: 281-283-3780
Email: lu@uhcl.edu
Office: B3525-7
Alexandra MacDermott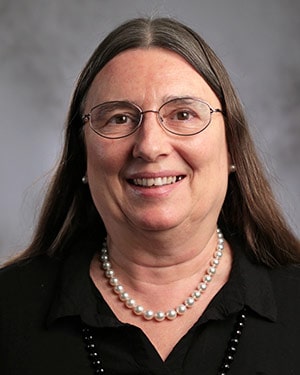 Alexandra MacDermott
Associate Professor of Physical Chemistry,
Science and Engineering
Contact number: 281-2283-3773
Email: macdermott@uhcl.edu
Office: B3531
Ronald W. Mills
W. Ronald Mills
Professor of Biology and Chemistry,
Science and Engineering
Contact number: 281-283-3773
Email: mills@uhcl.edu
Office: B3531-1
Yi Su
Yi Su
Assistant Professor of Chemistry,
Science and Engineering
Contact number: 281-2833752
Email: Su@UHCL.edu
Office: Bayou 3121
Daniel Zerong Wang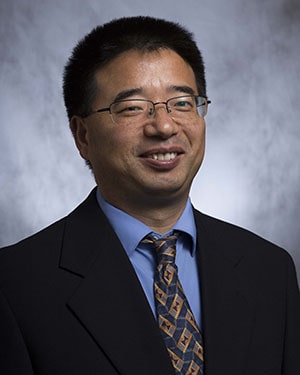 Daniel Zerong Wang
Program Chair and Professor of Chemistry,
Science and Engineering
Contact number: 281-283-3795
Email: Wang@uhcl.edu
Office: 3525-13
Chunlong (Carl) Zhang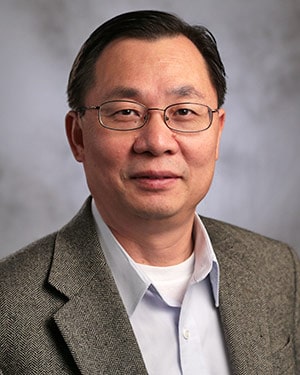 Chunlong (Carl) Zhang
Program Chair of Environmental Science and Professor of Environmental Science, Environmental Chemisty ,
Science and Engineering
Contact number: 281-283-3746
Email: zhang@uhcl.edu
Office: B3531