University of Houston-Clear Lake President Ira K. Blake will confer degrees via the
Fall 2020 Virtual Commencement
Saturday, December 12, 2020 at 4 p.m. Central Time
View Ceremony Ceremony Order Program
You will be able to view the ceremony beginning at 4 p.m. on December 12. Those who are unable to begin watching at 4 p.m. may access the ceremony at the same link when convenient. Rewinding is possible when the ceremony begins, and fast forwarding is available for the entire ceremony after the broadcast is complete. The link will remain available after the ceremony to watch at your convenience, and can be viewed as many times as desired.
Recognition will be presented with individual graduate slides after the conferral of degrees in the following order:
The College of Human Sciences and Humanities
The College of Education
The College of Science and Engineering
The College of Business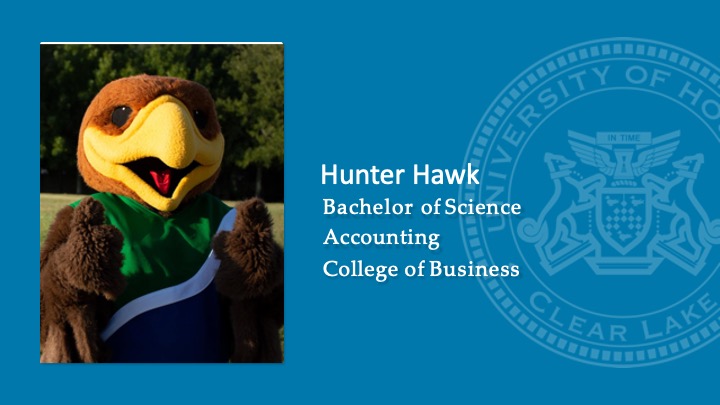 Frequently Asked Questions
---
---
Receiving your Diplomas
Graduates who have completed all the necessary coursework, and have been approved for graduation, should expect to receive their diplomas by mail 6-8 weeks after the official closing of the semester.
Regalia
Don't hesitate to contact us if you have questions.