Joe Staley
Email: staleyj@uhcl.edu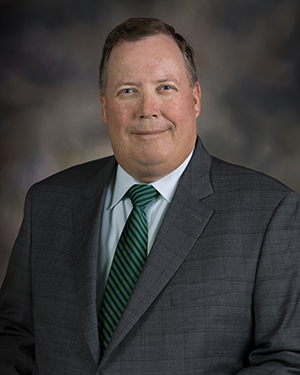 Mr. Joe Staley joined the UHCL leadership team as the vice president for University Advancement in July 2019. He previously served as the vice chancellor for Resource Development at Johnson & Wales University (JWU) for four years. Staley provided vision and leadership for all fundraising, sponsorship and alumni relations programs and activities for JWU, an institution with over 100,000 alumni. He also served as the president/CEO at StaleyRobeson, where he helped provide strategic planning, campaign leadership and principal gift solicitation services to various institutions.
Staley earned his Bachelor of Arts in History from St. Olaf College and his MBA from Johnson & Wales University. He also earned the Certified Fundraising Executive (CFRE) credential and is a member of the Association of Fundraising Professionals.
Mr. Staley brings extraordinary acumen and experience in philanthropy to his position as University Advancement VP. He has been actively expanding UHCL's ability to connect to the generosity of our alumni and external stakeholders. His direct reports include the Marketing and Communications interim assistant vice president, Alumni engagement director, and University Advancement executive director.