Vice President for Student Affairs
Dr. Tina Powellson
Email: tina.powellson@uhcl.edu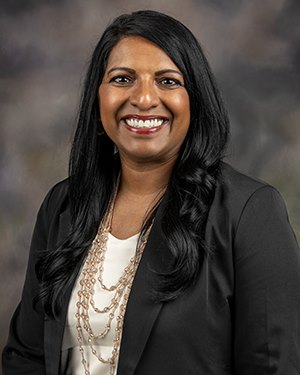 Dr. Tina Powellson joined the UHCL family in September 2022 and brings 20 years of experience in student affairs to the position. She has most recently served as the director for the Center for Student Involvement at the University of Houston, providing leadership, strategic vision, organization and administrative oversight of campus-wide programs and services.
Prior to her work at University of Houston, she served as the executive director for the Office of Student Activities, Student Union, and Fraternity and Sorority Life at Georgia Southern University. Before that, she served as the associate director and assistant director of the Office of Student Involvement at Indiana University-Purdue University Indianapolis (IUPUI) and assistant director of Student Involvement and Leadership Programs at Butler University.
Dr. Powellson has extensive experience engaging in strategic partnerships with faculty, staff, students, alumni, campus departments, and student organizations to create a vibrant campus life that positively impacts student retention and graduation rates. She has developed a system of qualitative and quantitative indicators used to assess and evaluate program effectiveness to measure success and co-curricular learning and she has led and engaged in strategic planning initiatives based on learning outcomes, assessment, and evidence-based decision-making.
Dr. Powellson has a Doctor of Education in Higher Education and Student Affairs from Indiana University, a Master of Science in Student Affairs Administration in Higher Education from Texas A&M University, and a Bachelor of Arts in Biology from Texas A&M University. She is an active member of the Association of College Unions International (ACUI), Association of Fraternity/Sorority Advisors (AFA), NASPA – Student Affairs Administrators in Higher Education, National Clearinghouse of Leadership Programs (NCLP), and the National Association of Campus Activities (NACA).