Chief of Staff/Chief Strategy Officer
Dr. Allison Gillespie
Email: gillespie@uhcl.edu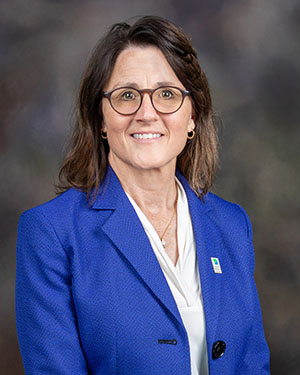 Dr. Gillespie became UHCL's new Chief of Staff/Chief Strategy Officer in August of 2023. She earned her Ph.D. in Higher Education Administration from the University of Southern Mississippi, where her dissertation focused on the review of transformational change initiatives in higher education. She also holds a Master of Science in Computer Information Systems and a Master of Science in Education, both from the University of Miami, where she also earned a Bachelor of Arts in Music.
Her 30+ years of experience include serving as Assistant Director of Admissions, Assistant Dean of Students, Director of Commencement and Special Projects, Assistant to the Vice President and, most recently, Assistant Provost for Academic Affairs at the University of Southern Mississippi. Her key accomplishments range from facilitating the development of an Academic Affairs Master Plan, to transitioning faculty application and review processes to fully digital formats, to implementing a student enrollment data dashboard system.
As the Chief of Staff/Chief Strategy Officer, Dr. Gillespie is responsible for ensuring the execution and completion of transformational initiatives, implementing UHCL's strategic plan, engaging with UH System Government and Community Relations and external stakeholders, coordinating with the Office of Marketing and Communication on all strategic communications for the president, coordinating planning and oversight of budget and management of daily operations of the Office of the President, and addressing issues on behalf of the university.