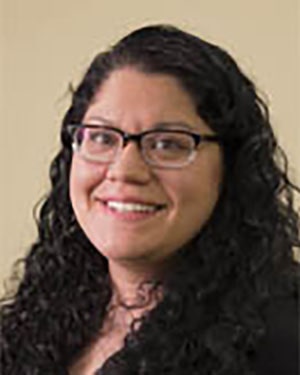 Angelica Tello, Ph.D.
Field Experience Coordinator and Associate Professor of Counseling,
College of Education
Contact number: 281-283-3564
Email: tello@uhcl.edu
Office: Pearland Suite 222
Areas of Expertise
College Students: First-generation college students
Clinical Supervision: Bilingual counselor supervision
Multicultural Counseling: Counseling with Latina/o clients
---
Publications
Lonn, M. R., Tello, A. M., Duffey, T., Haberstroh, S. (2014). Relational-Cultural Theory as leadership pedagogy: Preparing doctoral students for the counselor education workforce. Journal of Counselor Leadership and Advocacy, 1(2), 140-151. doi:10.1080/2326716X.2014.954164
Tello, A. M. (2015). Reclaiming my voice and finding a balance in academia: A journey towards advocacy. In F. Hernandez, E. Murakami, & G. Rodriguez (Eds.), Abriendo puertas, cerrando heridas (opening doors, closing wounds): Latinas/os finding a work-life balance in academia. Charlotte, NC: Information Age Publishing.
Tello, A. M. (2014, September). How I became a therapist, Therapy Today: British Association for Counselling and Psychotherapy, 25(7), 25.
---
Research Projects
Current Research
Supporting the Psychosocial Experiences of First-Generation College Students
Best Practices in Bilingual Counseling Supervision and Training
Research Mentoring of Women Doctoral Students in Counselor Education
Social Media Use in the Counseling Profession
Grants
2014 Educational Endowment Fund – Research Grant, Texas Counseling Association
2014 NBCC Minority Fellowship Supplemental Education Grant, National Board for Certified Counselors Foundation
---
Awards and Accomplishments
2015 Courtland C. Lee Multicultural Excellence Award from the American Counseling Association (ACA)
2015 Texas Association for Counselor Education and Supervision (TACES) Outstanding Doctoral Student Award
2013 National Board of Certified Counselors Minority Fellowship Program (NBCC MFP) Fellow
2013 Association for Counselor Education and Supervision (ACES) Presidential Fellow
2012 Southern Association for Counselor Education and Supervision (SACES) Emerging Leader Fellow
---