Program Overview/Mission
The University of Houston-Clear Lake offers many programs and options for individuals interested in advancing their knowledge of working with students with special needs. Special education is an essential part of education today as schools strive to serve all children regardless of needs or capabilities. It is an educational area that has evolved, and continues to evolve. New teaching methods, new technology, a greater awareness, and a growing emphasis on the integration of all students into the classroom make this an especially exciting (though demanding) time for those entering the special education field, or seeking to expand their knowledge and influence.

Special education teachers are uniquely trained to work with students with disabilities or special needs who can require a variety of accommodations. A special education teacher can create an individualized education program that will help improve a student's educational experience.

Through our program candidates come to better recognize and respect the uniqueness of students, and understand the relationships between an individual's learning and /or behavioral difference and their possible effects on learning needs and interactions, as well as enhance one's repertoire of evidence-based instructional practices. Educators can create learning environments that support meaningful learning by fostering cultural understandings, positive social interactions and promoting the emotional well-being of students, and they learn to make essential decisions associated with assessment, instructional strategies, program development, and curriculum development using critical analysis of multiple variables.

Our program offers practical field experiences in which candidates can generalize and apply their learning. We pride ourselves in fostering our candidates' abilities to make connections between theory, research and daily best practices!
---
Program Degrees
Undergraduates
In conjunction with the Teacher Education Program we offer a Interdisciplinary Studies B.S. with Core Subjects EC-6 and Special Education EC-12 Certification . With this degree one can teach general subjects to children between early childhood through sixth grade, and work with all ages of special needs students.
Graduates
Our Special Education Program offers three program options, each designed to prepare teachers and administrators for leadership in the field of Special Education at many levels. These include:

Early Childhood Education M.S. with focus on Young Children with Disabilities- This track is blended with the Early Childhood Education program and combines coursework in both Early Childhood Education and Early Childhood Special Education for children functioning at the birth through age 8. It is a 36 credit hour program.

Educational Management M.S. with Principal and Special Education Certificates - With a growing emphasis on the all-inclusive classroom, the master's degree with principal certification and special education certification provides the background needed to better serve Pre-K to 12th grade students. The pairing of these two areas--leadership and special education--is specifically designed for administrators (or administrators-to-be) who seek expertise in Special Education Certification for the first time, or those who are seeking to advance their abilities to be leaders equipped with knowledge of diverse populations. The combination of leadership and special education can provide graduates a competitive edge in addition to a wide range of opportunities as principals, assistant principals, special education directors and coordinators, as well as program specialists.

Educational Leadership Ed.D. with an Emphasis in Special Populations. This interdisciplinary program provides options for advanced degree seekers to truly become experts in the field of Special Education, leading to innovative policies and advocacy for children with special needs and support for educators and administrators.
Admission Requirements
Ready to submit your application to University of Houston-Clear Lake's College of Education? Make sure you have what it takes as you begin the admissions process.
---
Program Faculty
Elizabeth Beavers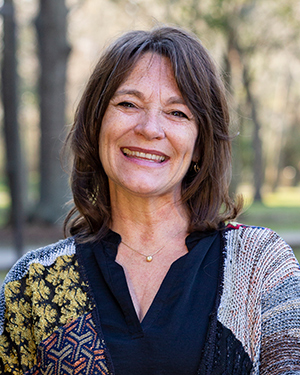 Elizabeth Beavers
Associate Professor of Special Education,
Education
Contact number: 281-283-3513
Email: BeaversEA@uhcl.edu
Office: Bayou Suite B1325
Randy Seevers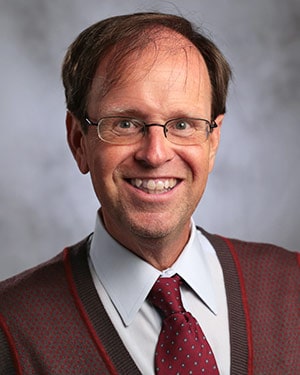 Randy L. Seevers
Associate Professor of Special Education,
Education
Contact number: 281- 283-3534
Email: seevers@uhcl.edu
Office: Bayou Suite 1321