Fine Arts, Right Here in Our Community
Art is a universal language that transcends borders, and some of the best work in the area can be found on campus. At the UHCL Art Gallery, the exhibitions are part of a vibrant local art landscape that appeals to a broad audience, regardless of their previous knowledge of art or art history.
Art Gallery events are educational and entertaining, and exhibition preview receptions are modeled after Houston's gallery or museum openings, complete with refreshments and adult beverages served to create a relaxing, social environment. All are invited to attend a wide range of programs designed to highlight artists and their work.
Exhibition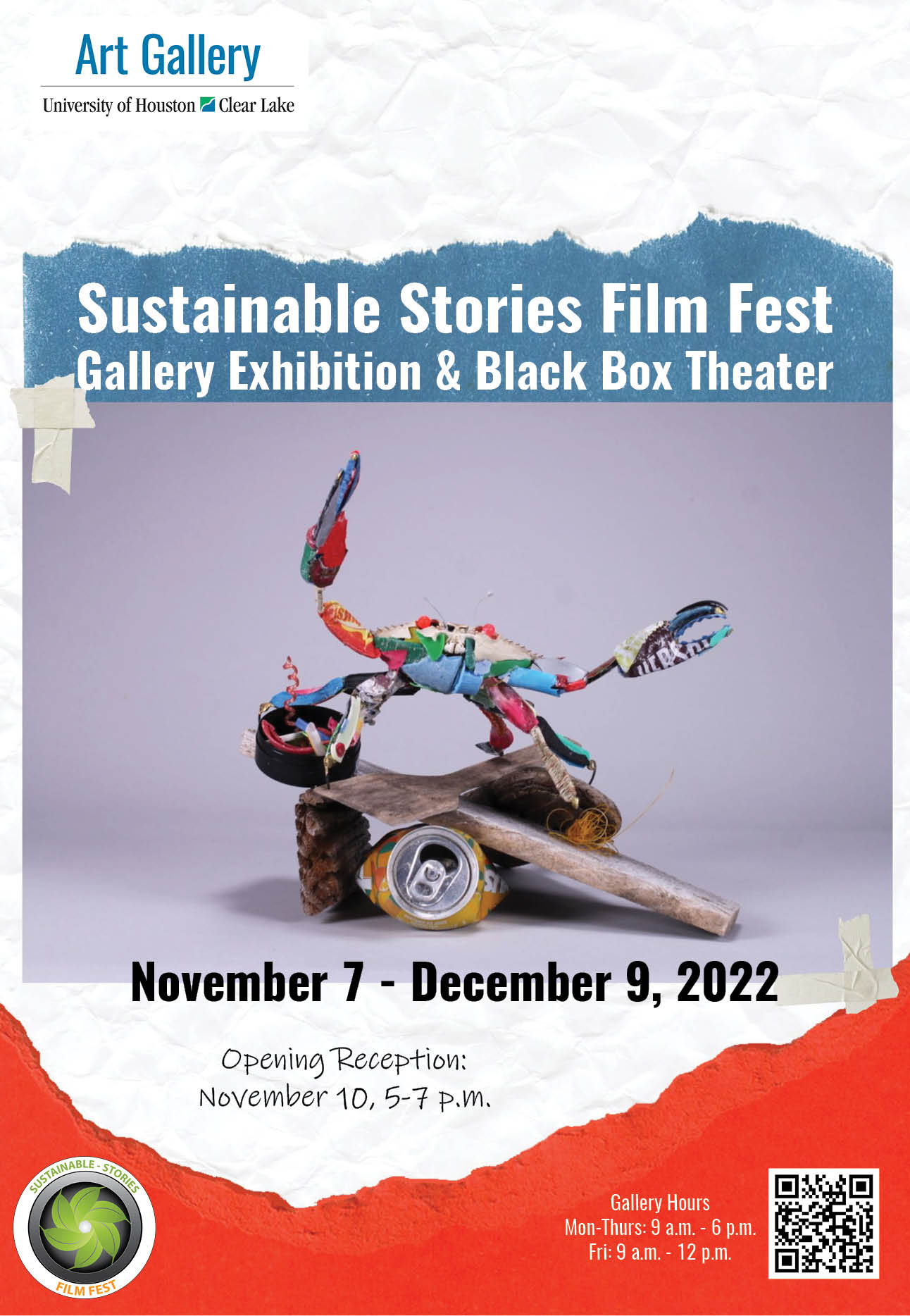 Sustainable Stories Film Fest Gallery Exhibition & Black Box Theater
Art Exhibition: Nov. 7 - Dec. 9
Opening Reception: Nov. 10 | 5-7 p.m.
The exhibition features short films and sustainability-related physical art such as paintings, photographs and sculptures from over 15 artists.
The space also houses a VR installation from Australian artist collective Soma Lumia and scheduled festival screenings in adjacent Black Box Theater.
Participating films were submitted to the festival from over 40 countries. The gallery exhibit happens in conjunction with screenings at the Bayou Theater on Nov. 11 from 1 - 9 p.m. and was co-curated by Mary Magsamen, Michael Brims & Claudia Trujillo. For more information go to sustainable-stories.org