About the Program
UHCL's Common Reader Program is an extension of the First-Year Seminar Program. The program, which began in fall 2014, aims to foster critical thinking and discussion around important social concepts such as race, gender, class, and citizenship. A committee of students, staff, and faculty from all four colleges select the text that is studied throughout the academic year and plan events inspired by it.
As citizens of the Clear Lake area, we believe UHCL's educational reach goes beyond entrances of the campus proper. We hope community members will gain a true feeling of being a part of a vibrant intellectual conversation with their UHCL community members.
UHCL Common Reader Program Learning Objectives:
To strengthen the academic community and creating opportunities for intellectual engagement and critical thinking;
To encourage depth in learning through carefully selected common readings that pose multiple or differing perspectives and questions;
To establish a stimulating environment that is both informal and structured, setting a tone for engagement among our faculty, staff, students, and community.
The Big Reveal of the AY 2020-21 Reader Selection:
---
Academic Year 2020-21 Reader Selection
"The Other Wes Moore: One Name, Two Fates" by Wes Moore
This year's reader traces the impact of racial disparity through the lives of two young black men in Baltimore. It intersects themes of civic engagement, race, class, immigration, education, healthcare, policing, and incarceration. "New York Times" and "Wall Street Journal" bestseller.
Please contact the planning committee chair, Dr. Anne Gessler, at Gessler@uhcl.edu, for information on participation in these virtual events.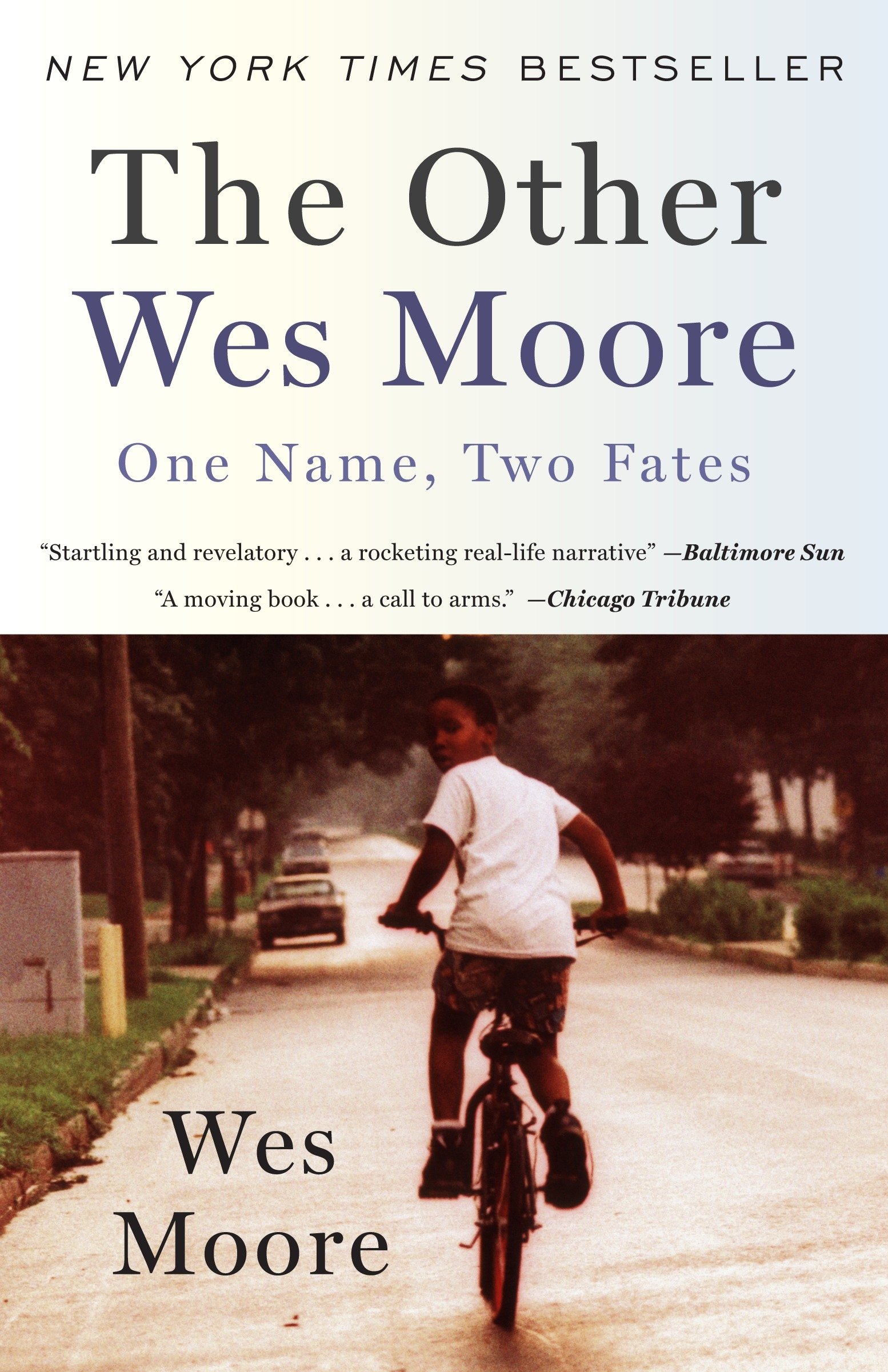 Fall 2020 Schedule of Events

Thursday, September 24, virtual, 6 - 9:30 p.m.

Ava DuVernay's "The 13th"

Watch Party and Panel Discussion

RSVP to event for instructions to attend:

· Facilitator: Brandon L. Warren, M.Div., SWBTS-Formerly Incarcerated Reentry Specialist

· Johnny Ward, M.A., UHCL Alumnus-Founder of Prison II Purpose

· Terrell Blount, M.A. Rutgers-Director of the Formerly Incarcerated Grad Network

·Neil Giese, UHCL Alumnus-Carceral State Public Awareness Educator

Sponsored by: Women's and Gender Studies Program

Thursday, October 8 Virtual; 5:30-7:00pm

Domestic Violence Advocacy Through Multiple Lenses: Panel and Breakout Sessions

Sponsored by: Women's and Gender Studies

In collaboration with WSSA, Counseling Services, and SDEI

Wednesday, October 28, Virtual; 2:00-3:30pm Wednesday, November 18, Virtual; 2:00-3:30pm

Storytelling in Turbulent Times Writing Workshops

Part 1: Life Writing

Part 2: Performing Our Stories

In collaboration with the Writing Center and UHCL Storytellers

Tuesday, November 10 Virtual; 1:00-2:00pm

You, Me, and Community: How Social Conditions Affect Your Health

Public Health Informational Session
Special Accommodations
Any person needing an accommodation for a disability in order to participate should contact Dr. Anne Gessler at 281-283-3471 or Gessler@uhcl.edu at least one week prior to the event to arrange for the accommodation.