Testimonials
---
'Drewzba' means friendship in Russian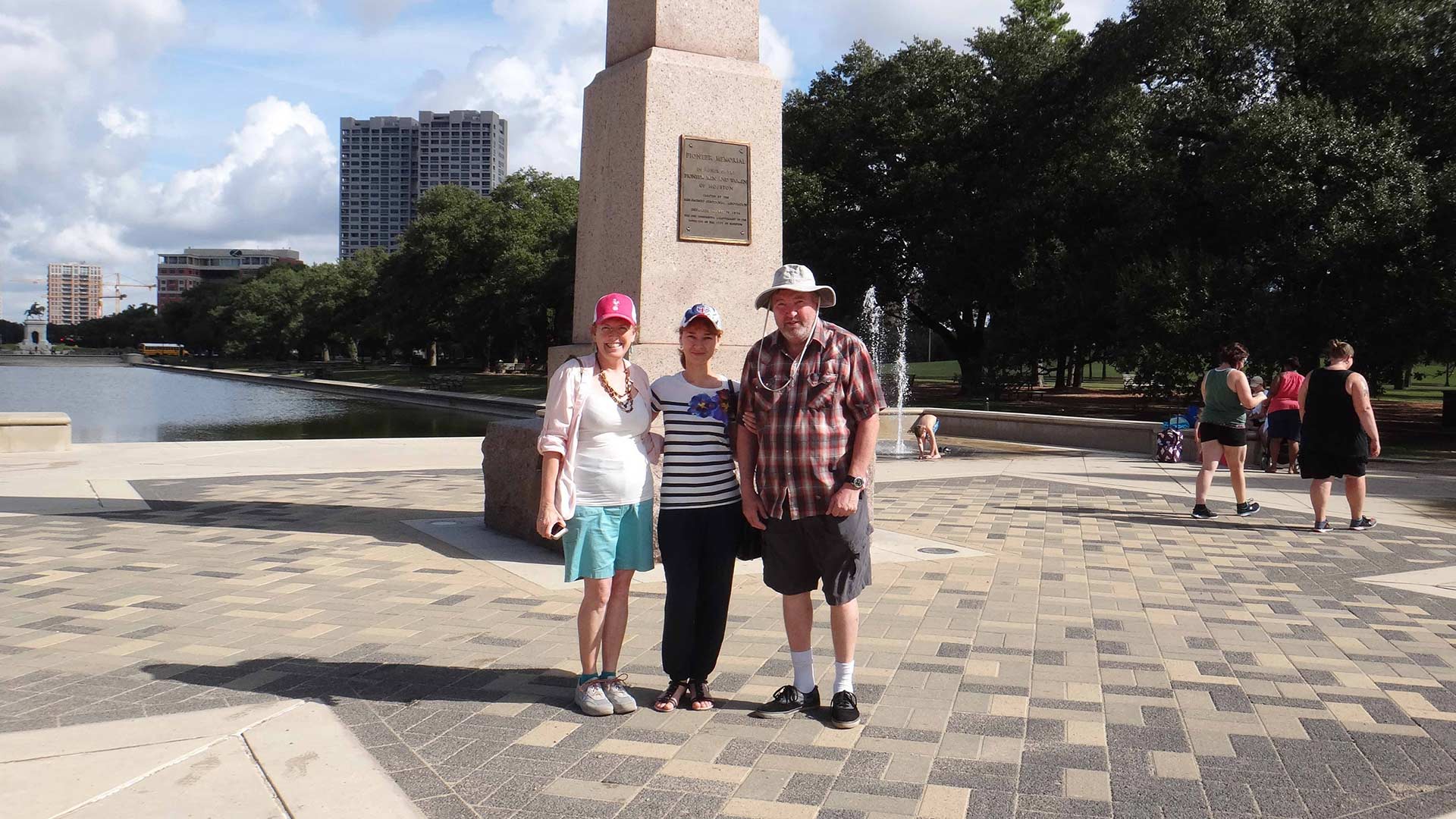 ---
Our Students Talk about Their Experiences...
Spanish class has been an extreme eye opener. The expectations of the class are set to accept every member in the class. The rewards are great. I missed a few weeks and when I returned, the level of Spanish learned had greatly increased. The friendships you make in class are very interesting. The students come from all walks of life with differing view points. This has been a marvelous learning experience.
- S. Carter, public school teacher
---
This was a good course, specially for a non native english speaker.

In my opinion the course was very interactive, informative, and fulfilling. The format of the course was very flexible and versatile. We learned english in lot of different and non traditional ways. My favorite part was using english with a creativity to come up with animated stories. The professor's teaching method was very interactive. She was always available for us. We learned grammar, participated in lot of interesting discussions, and sharpened comprehension skills. All in all this was a great english course. It definitely offers a great opportunity to learn english for someone whose native language is not english.

I will definitely look for additional courses.

Thank you,
Kushal Patel
---
I continue to enroll in advanced French classes because of its continued excellence. I have been studying French continuously for 13 years, and recommend the Foreign Language Department at UHCL to friends who seek to learn other languages.
- Don C., retired engineer
---
I really love my private Japanese lessons at UHCL. The schedule was flexible, and my teacher is very knowledgeable and patient. I can really see an improvement in my Japanese!
- Don H., educator
---
Fluent in French, I'm not just yet,
That I'll never be is the current bet,
But I'll continue to try and stay about
At least until the funds run out.
Actually now, I can now speak a bit
And reading, I'm getting good at it.
It's the understanding when the words come my way,
I want to achieve – and so I stay.

- Doc Pepper, poet/NASA engineer
---
The Spanish class rocks! I love it! You can really learn how to speak Spanish on a daily basis. I was afraid to speak but now I feel more confident about it. Good vocabulary and simple grammar. I recommend it to all ages and people. Small classes are good too.
- Robert L., Canadian author/sailor
---
I have been taking French class at UHCL for over two years and have enjoyed every minute of it. It is a refreshing change from my work day and over time I feel as though I am making significant progress. I enjoy the class members and the teacher and plan to continue my studies at UHCL. I would highly recommend the Foreign Language Program to anyone who enjoys learning and appreciates different cultures.
- B.Z., NASA engineer
---
As a stay-at-home mom, I wanted a chance to recapture my French, started in college. The UHCL class was recommended by a friend, also a lover of the French language. Although that friend could never come back to the class, it became something I looked forward to each week. I not only learned new things right at my level, but made friends and had fun. The teacher also could not have been better! I highly recommend it and personally, never plan to stop signing up until I am totally fluent!
- C.B.
---
I enjoy the class very much. I had not taken any type of course in a very long time, was pleasantly surprised to find it so enjoyable. I look forward to it each week.
- Anonymous
---
I have enjoyed this class and will continue to enjoy it in the future because learning a foreign language is really something I have always wanted to do, but never had the time to do. I have learned bits and pieces of Spanish in the past but the interaction and entire approach of this course, and of course the great expertise of the professor well surpasses my expectations. It truly is great!
- UHCL graduate student
---
The French class was good because it allows varying degrees of French language abilities to learn simultaneously. Hopefully it will help me to learn – too early to tell.
- Mother of three young children
---
I've really enjoyed learning French with my instructor, and wish she taught all the French classes. I am learning slowly, but am making progress. I will be signing up for more classes.
- Biotechnology professional
---
Great class, very helpful for me. It sometimes feels like one meeting per week is too rare – but it is convenient.
- Literature graduate student
---
J'aime la classe de français! C'est excellent! Madame Paul est la bombe! French is good. We learn a lot, lots of pronunciation practice. We should do little parties with coffee, croissants, wine, or what not.
- LW, public school teacher
---
Great class! Very convenient time for people who work during the day. I like the pace and the atmosphere.
- D.M., NASA engineer
---
My main objective in taking French classes is to improve my ability to read and write the language. I use these skills in my writing and research projects. I've taken these classes for the past twelve years and enjoy them very much. The instructor has been especially helpful because of her extensive knowledge of the language. I especially like the small classes and the friendly atmosphere.
- Don P., retired USAF officer, NASA engineer, historian
---
I am a professor in computer engineering and have participated in the French classes for many years. The classes are useful and informative. I look forward to such classes in the future. These classes are to be recommended to anyone who wishes to improve his or her language skills.
- Dr. Thomas Harman, UHCL
---
I enrolled in this class to reinforce my knowledge. The class has done everything I have expected of it. My vocabulary is improving and so is my comprehension of the written word. I enjoy being able to converse a lot as part of the class.
- R. Vargas
---
I have enjoyed taking this class because my goal is to become fluent in Spanish. We go over the grammar and writing but the conversations that we have in class is what I think is more important. I know at least an hour on Mondays I have to converse, so it forces us to learn the language and do the homework. I have taken this class for several years and feel more comfortable with the language.
- Denny, age 50
---
The purpose of my attendance in class was to become more fluent in Spanish because I volunteer at an agency with many Spanish speaking clients. The class has proven effective in meeting this goal, and I am now conducting interviews in Spanish. Variety in conversation, vocabulary and learning materials has also been helpful.
- Terrie, age 65, volunteer
---
I have been taking Spanish since November. The class is a real challenge for my skill level, but it has pushed me hard to learn more than I would have in an easier class. I need to use Spanish each week at my volunteer work at Crossroads, a homeless shelter in Houston. The conversational class is quite helpful. I had not taken Spanish since college 40 years ago!
- Nancy C.
---
Great instructor! Great work for international students! Helps a lot. I strongly recommend this instructor and this course for non-native English speakers.
- International student UHCL
---
This program, enhancing our speaking ability at the highest level, was extraordinarily excellent because of the instructor's sufficient experience and her well-organized contents. I not only studied very hard, but also enjoyed it immensely.
- Chemical Engineer
---
Enjoyed it a lot! Learned many things like intercultural facts, attitudes and behaviors. It helped me for self-analysis.
— Computer Science Major
---
The course was interesting and lots of fun! The instructor was knowledgeable, generous and kind. It was a privilege to have such a wonderful instructor!
—Trina S.