Scholar Services
J-1 Exchange Visitor Program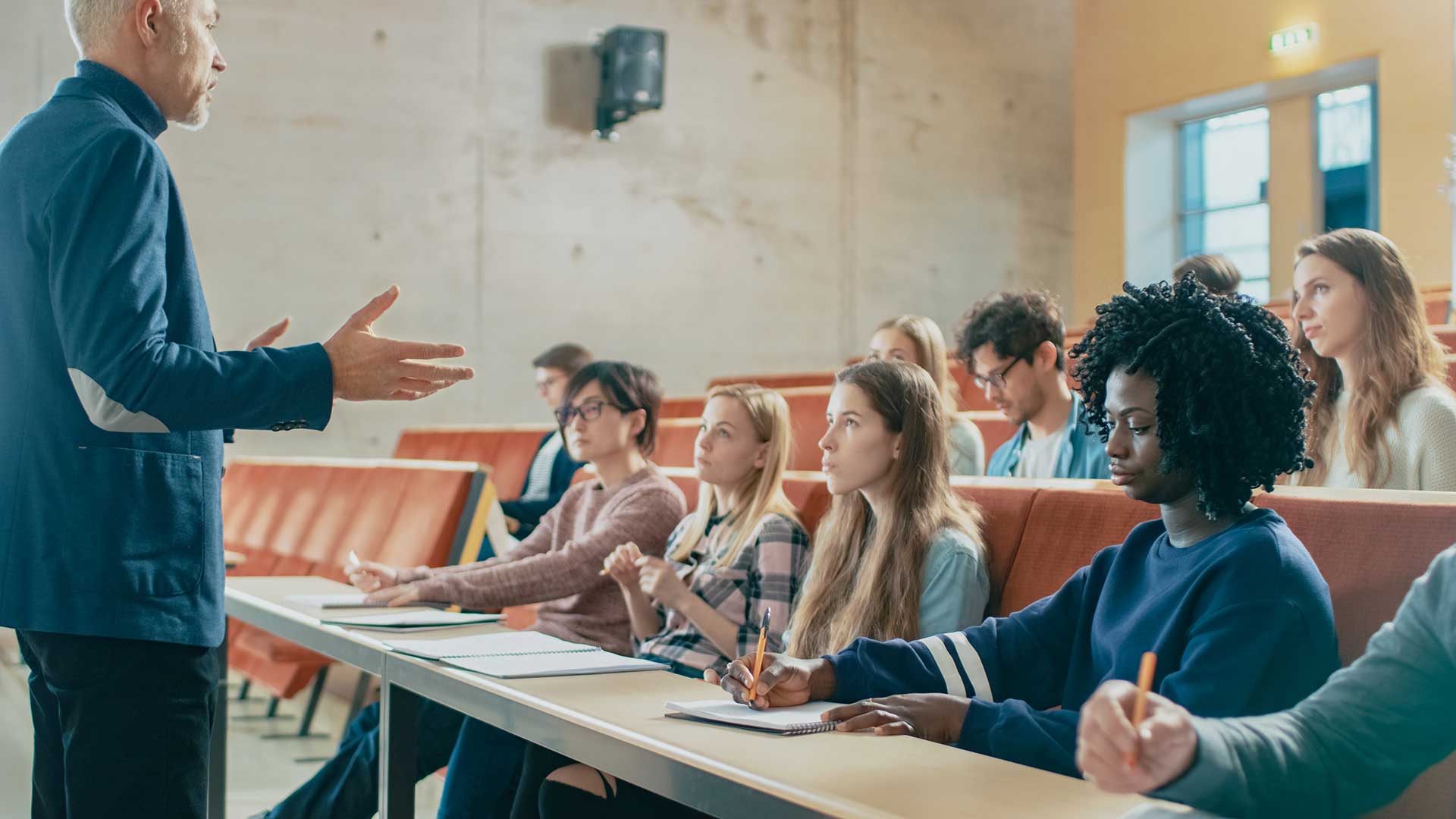 The primary goals of the Exchange Visitor Program are to allow participants the opportunity to engage broadly with Americans, share their culture, strengthen their English language abilities, learn new skills, or build skills that will help them in future careers.
Exchange visitors invited to UHCL may study, teach, do research, share their specialized skills, or receive on-the-job training for periods ranging from a few weeks to several years. The J-1 exchange visitor visa status is available to students and scholars to engage in educational and cultural programs in the United States and return to their home countries to share their experiences, as well as encouraging their colleagues in the United States to participate in educational and cultural programs abroad.
UHCL may sponsor visitors in the following categories:
Professors/Research Scholars: These two categories promote the exchange of ideas, research, and linkages between research and academic institutions in the United States and foreign countries.


Short-term Scholars: Professors, scholars, and other accomplished individuals travel on a short-term visit to lecture, observe, consult, train, or demonstrate special skills at UHCL.

College and University Students: Students study at UHCL, participating in a degree, non-degree, or student internship program.


Specialists: Experts in a field of specialized knowledge observe UHCL and methods of practice and share their knowledge with their UHCL colleagues.
J-1 Eligibility
To be eligible for a J-1 visa, at least 50% of the total financial support must be from a source other than personal or family funds. This financial support may be a scholarship, fellowship, or assistantship from an external funding source such as a home government, a corporate sponsor, or the University of Houston-Clear Lake. Students and Scholars with only personal or family funding are NOT eligible for a J-1 visa.
Long Term Implications of a J-1 Visa
J-1 students and scholars may be subject to the two-year home-country physical presence requirement. This requirement applies if:
The visitor receives any funding (including nominal travel grants) from their home government or a U.S. government agency; or
The degree/program of study is on the Exchange Visitor's Skills List. This is a list of fields with specialized knowledge and skills that are deemed necessary for the development of your home country.
If the J-1 student or scholar is subject to the two-year home-country physical presence requirement, so are his/ her J-2 dependents.
J-2 Visa
The J-2 Visa is a non-immigrant visa issued by a consular official at a U.S. embassy or consulate for spouses and dependents (unmarried children under the age of 21) of J-1 exchange visitors who accompany or later join the J-1 holder in the United States.
---
J-1 Exchange Visitor Nomination Form
All prospective J-1 exchange students and scholars must be nominated directly by their home institution. Nominations are only accepted from institutions with an official MOU or partnership agreement with the University of Houston-Clear Lake. Institutions may use the link below to nominate the prospective J-1 student(s) and or scholar(s).
Students interested in studying at the University of Houston-Clear Lake (UHCL) under the J-1 visa category not affiliated with an institution with an MOU or partnership agreement with UHCL may contact our office at educationabroad@uhcl.edu or +1 281.283.2740 for admission information.
---
J-1 Visa Exchange Visitor Program Questions
Contact EducationAbroad@uhcl.edu or visit Bayou Building, Room 2123.