Put Your People and Language Skills to a Rewarding Use
The College of Education at University of Houston-Clear Lake offers a Master of Science in Multicultural Studies in Education with the option of adding supplemental certificates either in English as a Second Language (ESL) or Bilingual Education, as well as Special Education. Teachers with specialized skills for teaching in culturally and linguistically diverse settings make a difference in the lives of children. Statistics show a serious shortage of bilingual and ESL teachers in many urban and rural school districts – especially ones with experience in special education.

ESL teachers work with non-English speakers to improve their reading, comprehension, and speaking of the English language. Bilingual education teachers instruct in two languages, which helps strengthen students' native languages while building English proficiency and mastery of grade-level content.
Great Teaching Matters. Become a Teacher and Change Lives.
This interdisciplinary Master of Science program will enhance your understanding of issues affecting public school students from a range of cultural and linguistic backgrounds. The program is designed to prepare you comprehensively at an advanced level so you can deal effectively with the many multicultural issues and concerns that exist in schools today.

Graduates with this degree can pursue careers in public schools, community colleges and non-school settings. Depending upon specialized coursework, graduates' career options may include bilingual or ESL teacher, school district multicultural education/diversity coordinator, ESL teacher for the community college and non-school settings, adult literacy or continuing education teacher – and all with a focus in special education.
Request InformationHow to ApplyVisit
---
Admission Requirements
UHCL's College of Education would love to have you join us. Find out today what it takes to apply.
---
Degree Requirements
Ready to learn about the classes you need to take to earn your degree from the College of Education at University of Houston-Clear Lake? Find out all you need to know about the required course work, complete with options for electives.
Degree Plan
---
Cost Information
Create a plan for your education by studying the likely prices for your UHCL degree in education.
Tuition and FeesNet Price CalculatorFee Schedule Calculator
---
Deadlines for Applying
Graduate Deadlines

Fall

New Degree-Seeking Students - August 1
Former UHCL Students - August 15

Spring

New Degree-Seeking Students - January 5
Former UHCL Students - January 15

Summer

New Degree-Seeking Students - May 1
Former UHCL Students - May 25
Please note, some graduate programs have special deadlines and requirements. For more information go to How to Apply. Check the status of your application online through E-Services using your UHCL student ID.
The UHCL applications is available online through www.applytexas.org. The online application is scheduled to close for Graduate students after the Formal UHCL Student deadline of each semester.
Applying After the Priority Deadline
New, non-degree seeking, and former UHCL students applying after the deadlines above may be considered for admission on a case-by-case basis. Please contact the appropriate graduate enrollment counselor for more information. A $50.00 Late Registration Fee or $50.00 Late Payment may apply.
Review the UHCL Academic Calendar for registration and payment dates and deadlines.
International Deadlines

Fall

Priority – March 1
Final – June 1

Spring

Priority – August 1
Final – November 1

Summer*

Priority – February 1
Final – April 20
Students interested in qualifying for scholarships &/or applying for visas outside the U.S. should apply and submit the application documents/test scores by the priority deadline
*International freshmen applicants will not be accepted for Summer semester.
---
Locations
---
Accreditations and Distinctions
The College of Education is accredited by the State Board for Educator Certification/Texas Education Agency.
We've earned national recognition for accomplishment and innovation, including the Christa McAuliffe Award for Excellence in Teacher Education.
---
Multicultural Studies in Education M.S. with Bilingual or ESL and Special Education Specializations Faculty
Leslie Gauna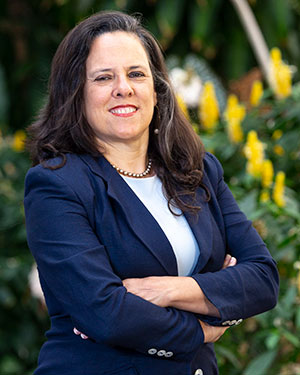 Leslie Gauna
Assistant Professor of ESL/Bilingual Education,
Education
Contact number: 281-283-3576
Email: gauna@uhcl.edu
Office: Bayou Suite 1325
Lisa Jones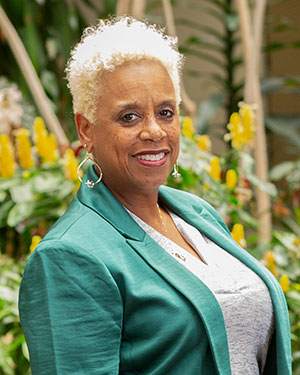 Lisa Jones
Department Chair of Counseling, Special Education and Diversity, Professor of Multicultural Education ,
Education
Contact number: 281-283-3551
Email: jonesl@uhcl.edu
Office: Bayou Suite 1325
Judith Marquez
Judith Márquez
Professor of Bilingual and Multicultural Education,
Education
Contact number: 281-283-3591
Email: marquez@uhcl.edu
Office: Bayou Suite 1325
Laurie Weaver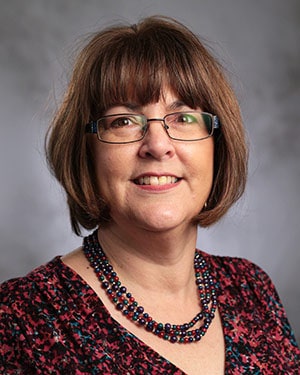 Laurie Weaver
Professor of Bilingual and Multicultural Education,
Education
Contact number: 281-283-3584
Email: weaver@uhcl.edu
Office: Bayou Suite 1325