Tackle Business Challenges with Your Expertise
Propel your career forward and become a leader in the field of human resource management with a Master of Arts in Human Resource Management from the University of Houston-Clear Lake. Our expert faculty will help you develop your expertise with a combined focus on management and global markets so you can achieve your professional goals. With in-person or fully online degree plans, you'll gain expertise in your field while continuing to work full-time.
Your education in Human Resource Management from UHCL will focus on five essential competency areas:
Core human resource processes,
General business management,
Strategic decision-making,
Change management, and
Personal mastery and influence.
Accelerate Your Career. Increase Your Options.
If you don't have a background in Human Resource Management or if you are a working professional looking to advance your career, our fully online, 36-credit-hour program provides you flexibility in earning your degree. UHCL is the only local university in the Houston area that offers a fully accredited, online degree in Human Resource Management. Additionally, Enrolling in this program is easier than ever, as you can earn a waiver by taking the GRE or GMAT if you meet certain requirements.
2016-2017 Texas-Resident Tuition Rates: $1,691 for one, three-hour course*
*Students receive a tuition and fee break by taking more courses per semester. Use the tuition calculator to compare how tuition and fees vary the more courses you take per semester. The calculated tuition and fee total is an estimate and may be subject to change. Excludes special fees that do not affect all students.
Request InformationHow to ApplyVisit

---
Admission Requirements
Ready to submit your application to University of Houston-Clear Lake's College of Business? Make sure you have what it takes as you begin the admissions process.
---
Degree Requirements
Understanding the classes you need to take for your degree in the College of Business is crucial to planning out your education. Learn how you can pursue success at University of Houston-Clear Lake.
Degree Plan
---
Cost Information
Start your college budget today with a look at possible costs for your degree from the UHCL College of Business.
Tuition and Fees
Net Price Calculator
Fee Schedule Calculator
---
Deadlines for Applying
Graduate Deadlines

Summer 2020

New Degree-Seeking Students - May 18 (Extended)
Former UHCL Students - May 25

Fall 2020

New Degree-Seeking Students - August 10 (Extended)
Former UHCL Students - August 10

Spring 2021

New Degree-Seeking Students - December 1
Former UHCL Students - January 19
Please note, some graduate programs have special requirements and different deadlines from those above. For more information visit How to Apply.
Former UHCL Students and non-degree seeking students applying after the deadlines above may be considered for admission on a case-by-case basis. Please contact the appropriate graduate enrollment counselor for more information.
International Deadlines

Fall

Priority – March 1
Final – June 1

Spring

Priority – August 1
Final – November 1

Summer*

Priority – February 1
Final – April 20
Students interested in qualifying for scholarships &/or applying for visas outside the U.S. should apply and submit the application documents/test scores by the priority deadline
*International freshmen applicants will not be accepted for Summer semester.
---
Locations
UHCL Online
UHCL Online
Bayou Building, Room 1406
2700 Bay Area Blvd
Houston, TX 77058
Phone: 281-212-1611
Make the most of a hectic schedule and study from home or the office through UHCL Online, offering the same level of excellence for more than 20 undergraduate, graduate and certificate programs.
---
Human Resource Management M.A. Faculty
Silvana Chambers
Silvana Chambers
Assistant Professor of Management,
Business
Contact number: 281-283-3242
Email: chambers@uhcl.edu
Office: 3321.15
Donna Stringer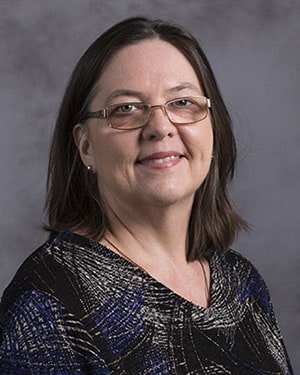 Donna Stringer
Lecturer of Management,
Business
Alix Valenti
Alix Valenti
Professor of Legal Studies and Management,
Business
Contact number: 281-283-3159
Email: valenti@uhcl.edu
Office: Bayou Building, Suite 3321, Room 16