Take Charge of Your Career
Even the best doctors and nurses need the support of strong managers and administrators. Earning a Master of Healthcare Administration from University of Houston-Clear Lake's College of Business will help ensure that you have the skills and experience to keep any healthcare facility organized, efficient and on-budget. Predictions from the U.S. Bureau of Labor Statistics estimate that the job market for healthcare administration managers will increase 22 percent by 2020. Your UHCL degree will prepare you to take advantage of those careers, whether it's for an insurance provider, hospital, medical equipment company, physician practice, pharmaceutical company or public health advocacy group.
Your Education is Our First Priority
UHCL strives to create a culture that meets the needs and schedules of our diverse graduate student population. While an MHA from UHCL requires 36 credit-hours for completion, we've made each course only 8 weeks long.
Full-time, 14 months: 2 courses per 8-week term across the fall, spring and summer semesters
Part-time, 28 months: 1 course per 8-week term across the fall, spring and summer semesters
We also give you the chance to choose the class format that's right for your career and life, thanks to a "hybrid" option where you do half your coursework online and the other half face-to-face.
Examine Your Opportunities
With UHCL alumni serving in renowned health care facilities throughout Houston, you will have the opportunity to work in institutions across the Texas Medical Center, whether through a residency, internship and/or co-op. Your classes will also be taught by professionals and academics who are active in their fields, instead of a resident or graduate assistant.
2016-2017 Texas-Resident Tuition Rates: $1,691 for one, three-hour course*
*Students receive a tuition and fee break by taking more courses per semester. Use the tuition calculator to compare how tuition and fees vary the more courses you take per semester. The calculated tuition and fee total is an estimate and may be subject to change. Excludes special fees that do not affect all students.

Request InformationHow to ApplyVisit
---
Admission Requirements
We're excited that you want to enroll in University of Houston-Clear Lake as a student in our College of Business. Find out the steps you need to take as you begin the admissions process. We're excited that you want to enroll in UHCL's College of Business. Find out what it takes to join us.
MBA, MHA*, MHA/MBA*, MA-HRM, MS-Envr Mgmt, MS-MIS**

Admission Deadline

Standard Graduate Admission Deadline

Application

A standard university application is required.

Requirements

Criteria that require submission of a standardized test score: Less than 3.000 cumulative GPA on the last 60 hours of coursework and submission of GMAT score (GRE acceptable for MHA, HRM and ENVR MGMT)

Criteria that waive a standardized test requirement:

3.000 cumulative GPA on the last 60 hours of coursework and Earned a bachelor's degree from an accredited college or university in a country where English is the native language

-OR-

Earned a graduate degree or professional degree from a country where English is the native language or a Ph.D., M.D., Ed.D., D.D.S. or J.D. from accredited U.S. institution (or U.S. licensure)

*Applications for the MHA and MHA/MBA must also submit (1) 3 letters of recommendation; (2) current resume; and (3) statement of career goals

** Test Score Waivers for MS Accounting and MS MIS will be effective for Spring 2018 admissions.
---
Degree Requirements
Understanding the classes you need to take for your degree in the College of Business is crucial to planning out your education. Learn how you can pursue success at University of Houston-Clear Lake.
Degree Plan
---
Cost Information
Start your college budget today with a look at possible costs for your degree from the UHCL College of Business.
Tuition and Fees
Net Price Calculator
Fee Schedule Calculator
---
Deadlines for Applying
Graduate Deadlines

Spring 2019

Final - January 22

Summer 2019

New Degree-Seeking Students - May 1
Former UHCL Students - May 28

Fall 2019

New Degree-Seeking Students - August 1
Former UHCL Students - August 12

Spring 2020

New Degree-Seeking Students - December 1
Former UHCL Students - TBA(Early January 2020)
Please note, some graduate programs have special requirements and different deadlines from those above. For more information visit How to Apply.
Former UHCL Students and non-degree seeking students applying after the deadlines above may be considered for admission on a case-by-case basis. Please contact the appropriate graduate enrollment counselor for more information.
International Deadlines

Fall

Priority – March 1
Final – June 1**

Spring

Priority – August 1
Final – November 1

Summer*

Priority – February 1
Final – April 20
Students interested in qualifying for scholarships &/or applying for visas outside the U.S. should apply and submit the application documents/test scores by the priority deadline
*International freshmen applicants will not be accepted for Summer semester.
**The final deadline has been extended for Fall 2019. Students interested in still applying should contact oiap@uhcl.edu for additional details.
---
Locations
UH-Clear Lake Texas Medical Center
UH-Clear Lake Texas Medical Center
2151 West Holcombe
Houston, TX 77030
Phone: 281-283-7600
One of the leading centers of healthcare research and delivery around the globe, the Texas Medical Center gives UHCL the opportunity to offer four different healthcare-related degrees to working professionals.
Hybrid
Hybrid
Hybrid programs combine the flexibility and convenience of online learning with the benefits of in-person instruction.
---
Accreditations and Distinctions
| | |
| --- | --- |
| | University of Houston-Clear Lake is an accredited member of AACSB International—The Association to Advance Collegiate Schools of Business. |
---
Healthcare Administration MHA Faculty
Femi Ayadi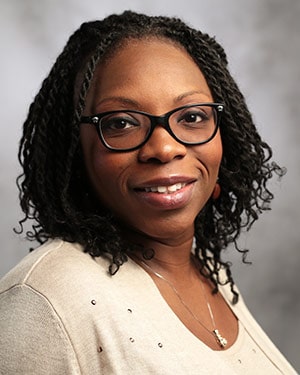 Femi Ayadi
Professor of Healthcare Administration,
Business
Contact number: 281-212-1712
Email: AyadiM@UHCL.edu
Office: 2151 W. Holcombe, Houston, TX, 77030, Suite 120, Room 125
Ashish Chandra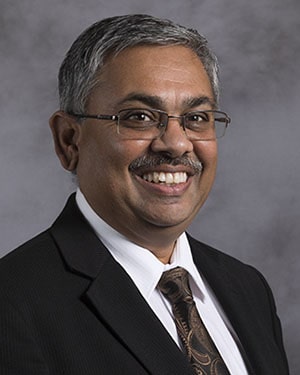 Ashish Chandra
Professor of Healthcare Administration,
Business
Contact number: 281-212-1717
Email: chandra@uhcl.edu
Office: 2125 W. Holcombe, Houston, TX 77030, Suite 120, Room 127-A
Phillip Decker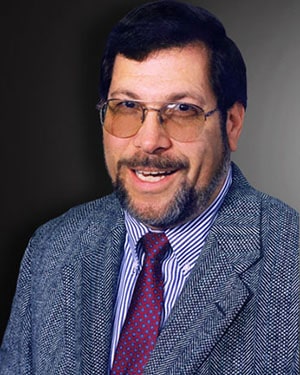 Phillip Decker
Professor of Healthcare Administration,
Business
Contact number: 281-212-1715
Email: decker@uhcl.edu
Office: Suite 120, Room 130, 2151 W. Holcombe Houston, TX 77030
Raymond Khoury
Raymond Khoury
Faculty Chair and Lecturer in Healthcare Administration,
Business
Contact number: 281-212-1711
Email: khoury@uhcl.edu
Office: Suite 120, Room 135, 2151 W. Holcombe, Houston, TX 77030
Dianne Love
Dianne Love
Associate Professor of Healthcare Administration ,
Business
Contact number: 281-212-1716
Email: love@uhcl.edu
Office: Suite 120, Room 132, 2151 W. Holcombe, Houston, TX 77030
Jordan Mitchell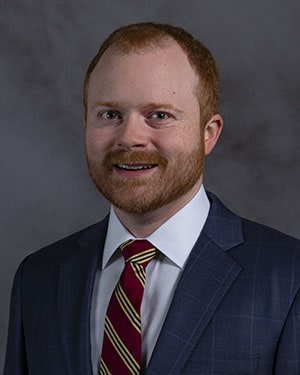 Jordan P. Mitchell
Associate Professor of Healthcare Administration,
Business
Contact number: 281-212-1714
Email: mitchellj@uhcl.edu
Office: 2151 W. Holcombe, Houston, TX 77030