Data Science M.S.
Catapult Your Professional Career in Data Science
Data science is the effective use of data to extract valuable information and solve problems. It incorporates multi-disciplinary theories and skills, including computer science, statistics, software engineering, and the application domains. Data science is one of the most favorable career paths for highly-skilled professionals from diverse backgrounds. Based on salary, job demand growth and job satisfaction, Glassdoor.com ranked data scientist among the top three best jobs in the United States since 2016. It reported a median salary of $113,736 in 2021.

The University of Houston-Clear Lake's Master of Science in Data Science degree takes a modern, industrial-oriented and multi-disciplinary approach to prepare students for promising data science jobs in wide career paths, such as data scientist and engineer, business and data analyst, data and enterprise architect, etc.
A Well-Balanced and Customizable Degree for Diverse Student Backgrounds
The Data Science M.S. degree program is designated as a STEM subject but is designed for a wide range of undergraduate backgrounds, including those that are non-STEM. Students can choose between a specialization in business analytics, bioinformatics, and big data and cloud solutions, or custom-design a specialization to complement a specific career track.

The Data Science program has a close tie with local businesses and industry to ensure the program balance, currency and relevance, and to provide industrial capstone projects to the student. The faculty body is student-oriented and maintains active research in data science-related areas, including data analytics, Internet of Things and blockchain.
Request Info
How to Apply
Visit
Program Information
---
Admission Requirements
Get ready to calculate the course load for your education at University of Houston-Clear Lake! Learn more about the courses required to succeed here in the College of Science and Engineering.
Data Science M.S.

Admission Deadline

Standard Graduate Admission Deadline

Application

A standard university application is required.

Requirements

GPA of 3.0 in an undergraduate degree.
GRE Total Score of 290 (150 Quantitative). GMAT may be used in lieu of GRE.
GRE is not required for students with a Master or Ph.D. degree, or undergraduate with a Bachelor degree from an US university.
---
Degree Requirements
UHCL's College of Science and Engineering has created a solid foundation of study designed to help you make your educational dreams a reality. Explore the classes you'll need to take for your University of Houston-Clear Lake degree.
Data Science, M.S.
---
Cost Information
Calculate the price of your science or engineering degree at UHCL with our Cost Estimator function.
Tuition and FeesNet Price CalculatorFee Schedule Calculator

---
Deadlines for Applying
Graduate Deadlines

Fall

New Degree-Seeking Students - August 1
Returning UHCL Students - August 15

Spring

New Degree-Seeking Students - January 5
Returning UHCL Students - January 15

Summer

New Degree-Seeking Students - May 1
Returning UHCL Students - May 25
Please note, some graduate programs have special deadlines and requirements. For more information, go to How to Apply as a Graduate Student. Check the status of your application online through E-Services using your UHCL student ID.
The UHCL application is available online through Apply Texas. The online application is scheduled to close for Graduate students after the Formal UHCL Student deadline of each semester.
Applying After the Priority Deadline
New, non-degree seeking, and returning UHCL students applying after the deadlines above may be considered for admission on a case-by-case basis. Please contact the appropriate graduate enrollment counselor for more information. A $50.00 Late Registration Fee or $50.00 Late Payment may apply.
Review the UHCL Academic Calendar for registration and payment dates and deadlines.
International Deadlines

Fall

Final - April 1
Document Deadline - April 15

Early Fall Deadline - Computer Science, Computer Information System, Data Science, Software Engineering Final - February 4

Spring

Final - October 1
Document Deadline - October 15

Early Spring Deadline - Computer Science, Computer Information System, Data Science, Software Engineering Final - August 1

Summer*

Final - March 1
Document Deadline - March 15

Early Summer Deadline - Computer Science, Computer Information System, Data Science, Software Engineering Final - February 4
Students interested in qualifying for scholarships &/or applying for visas outside the U.S. should apply and submit the application documents/test scores by the priority deadline
*International freshmen applicants will not be accepted for Summer semester.
---
Locations
UHCL Online
UHCL Online
Bayou Building, Room 1406
2700 Bay Area Blvd
Houston, TX 77058
Phone: 281-212-1611
Make the most of a hectic schedule and study from home or the office through UHCL Online, offering the same level of excellence for more than 20 undergraduate, graduate and certificate programs.
Hybrid
Hybrid
Hybrid programs combine the flexibility and convenience of online learning with the benefits of in-person instruction.
---
Data Science M.S. Faculty
Hisham Al-Mubaid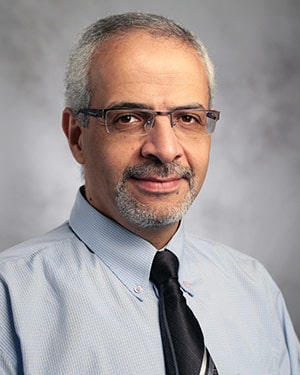 Hisham Al-Mubaid
Professor of Computer Science and Computer Information Systems,
Science and Engineering
Contact number: 281-283-3802
Email: hisham@uhcl.edu
Office: Delta 168
Gary Boetticher
Gary Boetticher
Associate Professor of Computer Science, Computer Information Systems and Software Engineering ,
Science and Engineering
Contact number: 281-283-3805
Email: boetticher@uhcl.edu
Office: Delta 164
Sadegh Davari
Sadegh Davari
Department Chair of Computing and Mathematics and Professor of Computer Science and Computer Information Systems ,
Science and Engineering
Contact number: 281-283-3865
Email: davari@uhcl.edu
Office: D153
Sharon Hall
Sharon Perkins Hall
Professor of Computer Science and Computer Information Systems,
Science and Engineering
Contact number: 281-283-3868
Email: perkins@uhcl.edu
Office: Delta 115
Kewei Sha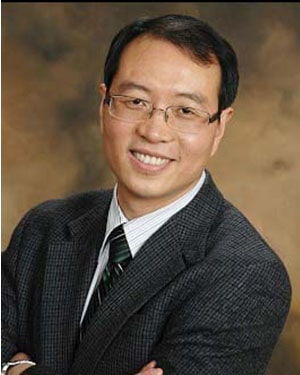 Kewei Sha
Assistant Professor of Computer Science,
Science and Engineering
Contact number: 281-283-3874
Email: sha@uhcl.edu
Office: Delta 148
Wei Wei
Wei Wei
Program Chair of Computer Information Systems and Associate Professor of Computer Information Systems ,
Science and Engineering
Contact number: 281-283-3732
Email: Wei@UHCL.edu
Office: Delta 175
Kwok Bun Yue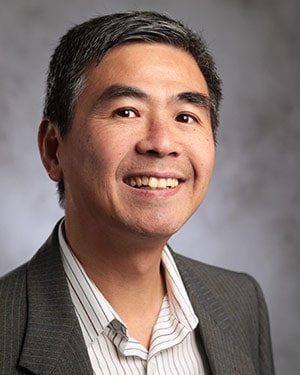 Kwok-Bun Yue
Professor of Computer Science and Computer Information Systems,
Science and Engineering
Contact number: 281-283-3864
Email: yue@uhcl.edu
Office: Delta 163