Accelerate Your High-Tech Career in Data Science
Data science lies at the intersection of statistical methodology, computational science, and a range of application domains. The industry-relevant curriculum in University of Houston-Clear Lake's Data Science Master of Science gives you the skills to extract the most critical insights from big data. You'll be equipped with interdisciplinary knowledge to utilize data to produce value-adding intelligence that can be applied in numerous industries.

The valuable skills you'll acquire with the Data Science M.S. degree can lead to a technical, analytical, architectural or managerial career with the potential to earn over $150K in Houston (salary.com). You can become a market research analyst, data scientist, finance specialist, or marketing manager, to name a few options.
A Customizable Degree Taught by Experienced Faculty
The Data Science M.S. degree can accompany a wide range of undergraduate backgrounds, including those that are non-scientific. Choose between a specialization in business analytics, bioinformatics, and big data and cloud solutions to complement your career track.

Taught by faculty members who partner with local businesses to ensure the program's relevance and applicability, the coursework of the Data Science M.S. aligns with local industry needs. The expertise and publications of these professors include core areas of data science and other leading converging technologies that complement data science, such as the Internet of Things, cybersecurity, and blockchain.
Request Information
How to Apply
Visit
---
Admission Requirements
Get ready to calculate the course load for your education at University of Houston-Clear Lake! Learn more about the courses required to succeed here in the College of Science and Engineering.
Data Science M.S.

Admission Deadline

Standard Graduate Admission Deadline

Application

A standard university application is required.

Requirements

It is recommended that students who apply for admission to a CSE graduate plan have a grade point average (GPA) of at least 3.000 (four point grade scale) on the last 60 hours of course work, and a minimum GRE score of 290 (verbal + quantitative).
---
Degree Requirements
UHCL's College of Science and Engineering has created a solid foundation of study designed to help you make your educational dreams a reality. Explore the classes you'll need to take for your University of Houston-Clear Lake degree.
Degree Plan
---
Cost Information
Calculate the price of your science or engineering degree at UHCL with our Cost Estimator function.
Tuition and FeesNet Price CalculatorFee Schedule Calculator

---
Deadlines for Applying
Graduate Deadlines

Spring 2021

New Degree-Seeking Students - January 5
Former UHCL Students - January 5

Summer 2021

New Degree-Seeking Students - May 1
Former UHCL Students - May 25

Fall 2021

New Degree-Seeking Students - August 1
Former UHCL Students - August 18
Please note, some graduate programs have special requirements and different deadlines from those above. For more information visit How to Apply.
Former UHCL Students and non-degree seeking students applying after the deadlines above may be considered for admission on a case-by-case basis. Please contact the appropriate graduate enrollment counselor for more information.
International Deadlines

Fall

Priority – March 1
Final – June 1

Spring

Priority – August 1
Final – November 1

Summer*

Priority – February 1
Final – April 20
Students interested in qualifying for scholarships &/or applying for visas outside the U.S. should apply and submit the application documents/test scores by the priority deadline
*International freshmen applicants will not be accepted for Summer semester.
---
Locations
UHCL Online
UHCL Online
Bayou Building, Room 1406
2700 Bay Area Blvd
Houston, TX 77058
Phone: 281-212-1611
Make the most of a hectic schedule and study from home or the office through UHCL Online, offering the same level of excellence for more than 20 undergraduate, graduate and certificate programs.
Hybrid
Hybrid
Hybrid programs combine the flexibility and convenience of online learning with the benefits of in-person instruction.
---
Data Science M.S. Faculty
Ahmed Abukmail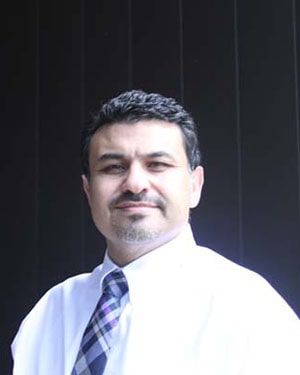 Ahmed Abukmail
Program Chair of Computer Science and Associate Professor of Computer Science,
Science and Engineering
Contact number: 281-283-3888
Email: Abukmail@UHCL.edu
Office: Delta 169
Hisham Al-Mubaid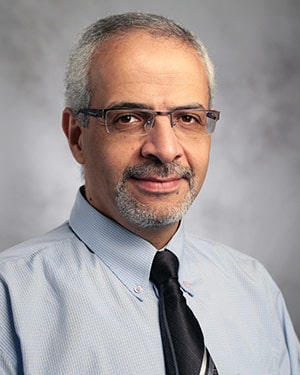 Hisham Al-Mubaid
Professor of Computer Science and Computer Information Systems,
Science and Engineering
Contact number: 281-283-3802
Email: hisham@uhcl.edu
Office: Delta 168
Gary Boetticher
Gary Boetticher
Associate Professor of Computer Science, Computer Information Systems and Software Engineering ,
Science and Engineering
Contact number: 281-283-3805
Email: boetticher@uhcl.edu
Office: Delta 164
Sadegh Davari
Sadegh Davari
Department Chair of Computing and Mathematics and Professor of Computer Science and Computer Information Systems ,
Science and Engineering
Contact number: 281-283-3865
Email: davari@uhcl.edu
Office: D153
Sharon Hall
Sharon Perkins Hall
Professor of Computer Science and Computer Information Systems,
Science and Engineering
Contact number: 281-283-3868
Email: perkins@uhcl.edu
Office: Delta 115
Kewei Sha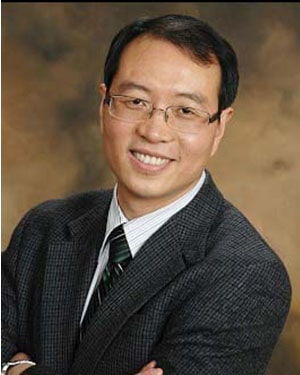 Kewei Sha
Assistant Professor of Computer Science,
Science and Engineering
Contact number: 281-283-3874
Email: sha@uhcl.edu
Office: Delta 148
Wei Wei
Wei Wei
Program Chair of Computer Information Systems and Associate Professor of Computer Information Systems ,
Science and Engineering
Contact number: 281-283-3732
Email: Wei@UHCL.edu
Office: Delta 175
Kwok Bun Yue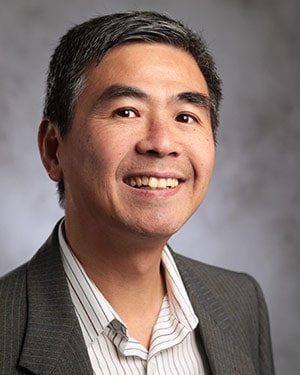 Kwok-Bun Yue
Professor of Computer Science and Computer Information Systems,
Science and Engineering
Contact number: 281-283-3864
Email: yue@uhcl.edu
Office: Delta 163