Career Closet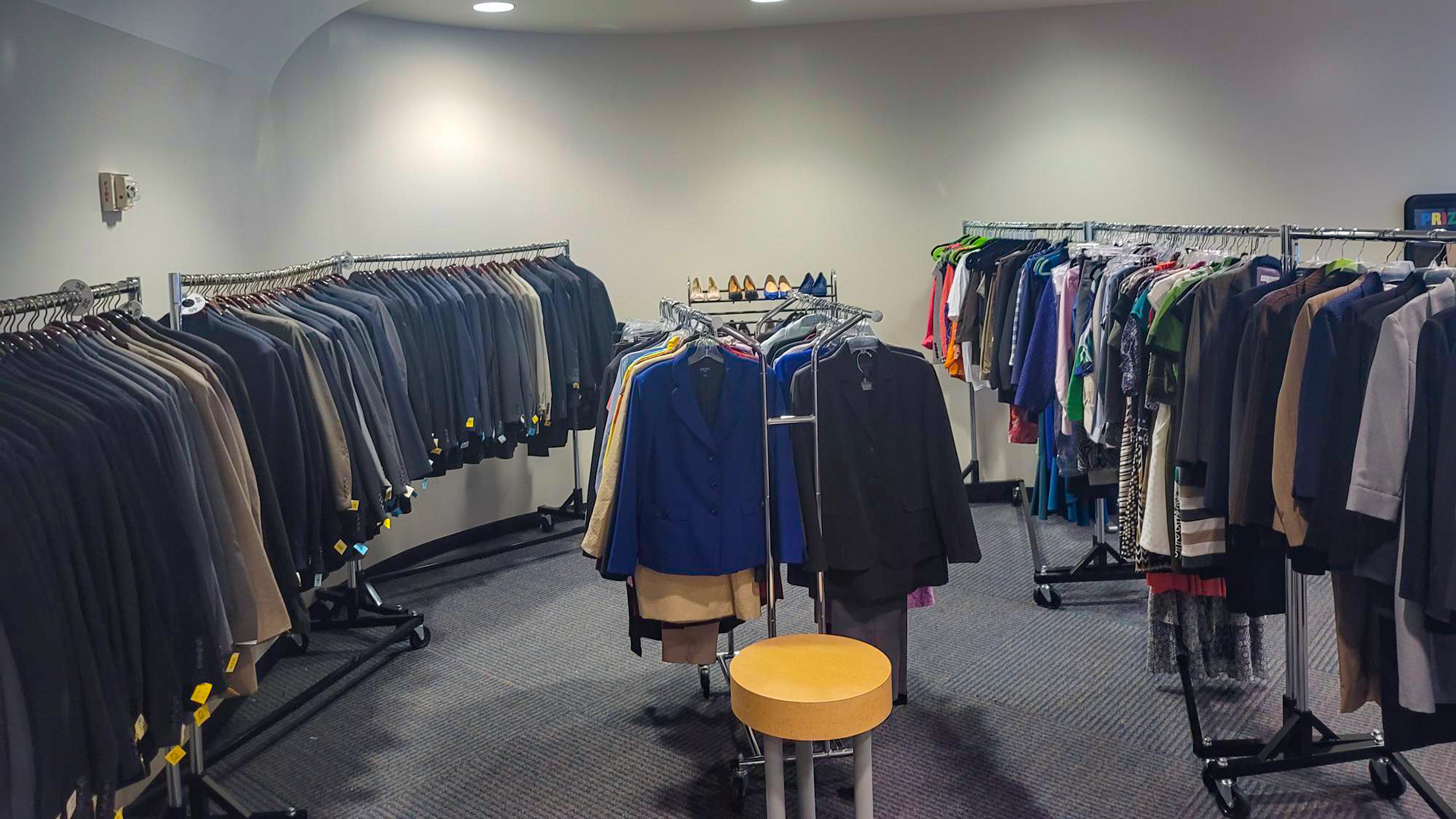 The UHCL Career Closet serves as a free resource for students to obtain new or gently used professional attire to wear for professional interviews, career fairs, employment site visits, presentations, banquets, etc.
To request more information and access to the UHCL Career Closet, please contact CareerServices@uhcl.edu.
Donations
The Career Closet accepts professional attire and UHCL graduation regalia to support our Hawks!
Professional Attire
Please consider donating new and gently used suits, suit separates, and accessories. We are looking for timeless pieces of all sizes, including maternity clothing, preferably purchased within the last five years.
Items needed
Business suits
Skirt suits
Slacks and skirts
Blazers, jackets and sports coats
Blouses
Button-up dress shirts
Professional ties
Belts
Scarves
Black handbags, totes, messenger bags, portfolios
New dress socks, trouser socks, pantyhose
New/nearly new dress shoes
UHCL graduation regalia (cap, gown, hood, tassel)
Prep Kit Items Needed (New/unused items only)
Jewelry: wrist watches, costume jewelry separates and sets, brooches, pins
Sealed make-up (compact sets, palettes, lipstick/lip gloss/lip balm)
Hair accessories
Small manicure kits
Nail polish
Donation Preferences
Clean, pressed, ready-to-wear clothing on hangers.
Clothing purchased within the last five years.
Clothing free of stains, odors, tears, missing buttons, loose hems, and need of repairs/alterations.
Professional clothing items of solid, neutral colors (black, gray, navy, white) and within current fashion trends.
We thank you for understanding, as these preferences will reduce costs to the Career Closet and allow our team to maintain safety during clothing collection and sorting.
Due to seasonal and space limitations, the UHCL Career Closet cannot accept the following items at this time: winter coats, trench coats, high-heeled shoes over 3 inches or boots.
Donation Instructions
Email CareerServices@uhcl.edu to make a donation.
---