President's Speaker Series: The Big Questions

Located in the nation's fourth largest and most diverse city, UHCL is a future-orientated public urban university located next to NASA-JSC, serving a highly diverse student population and a technologically evolving economy.
The President's Speaker Series is focused upon the most critical educational, social, environmental, and technological challenges facing higher education and communities, and presents differing perspectives and authoritative world-class experts to address both challenges and opportunities. The overall purpose of this series is to create awareness, foster informed dialogue, and create communities of practice bearing upon our collective futures.
---
Fall 2022 Series
"Diversity, Equity, Inclusion and Accessibility From the Classroom to the Workplace: Are Higher Education, Human Resources and Corporate America in Sync?"
Event Details:
Friday, November 4
1:30-2:30 p.m. (panel discussion)
3-4 p.m. (breakout meet-and-greets)
Bayou Theater and Zoom
Featuring:
Dr. Shaun Harper
Natalie Saiz
Johnny C. Taylor, Jr.
As our nation continues to grow, the topic of diversity, equity, inclusion and accessibility (DEIA) becomes more important, especially in classrooms and workplaces. During this presentation, our speakers will address the question of whether higher education, human resources, and corporate America are in sync with the country's increasing diversity changes. Journalist Linda Lorelle will moderate the discussion.
About the Speakers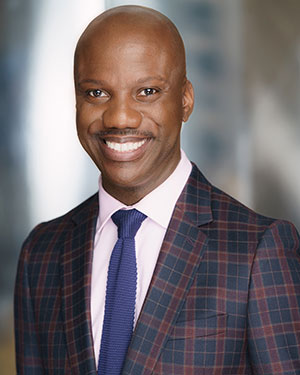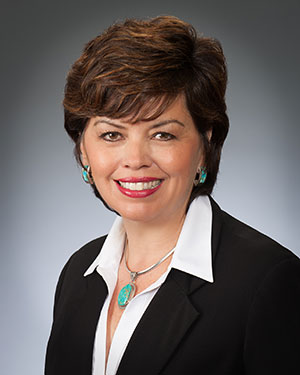 Dr. Shaun Harper Biography
Shaun Harper is a Provost Professor in the Rossier School of Education and the Marshall School of Business at the University of Southern California, where he holds the Clifford and Betty Allen Chair in Urban Leadership. This past spring, he was appointed University Professor, a distinction bestowed only to 26 of USC's 4,700 full-time faculty members. Dr. Harper also is founder and executive director of the USC Race and Equity Center. He served as the 2020-2021 American Educational Research Association president and the 2016-2017 Association for the Study of Higher Education president. He was inducted into the National Academy of Education in 2021.
Dr. Harper is an expert on diversity, equity, and inclusion in K-12 schools, colleges and universities, corporations, and other organizations. He has published 12 books, over 100 peer-reviewed journal articles and academic papers, and more than 40 magazine and newspaper editorials. His research has been cited in more than 19,000 published studies.
Dr. Harper has been interviewed on CNN, ESPN, NBC News, and NPR, and featured or quoted in hundreds of news outlets, including The New York Times and Washington Post. He also has testified twice to the United States House of Representatives and spoken at many White House and U.S. Department of Education convenings. He served on President Barack Obama's My Brother's Keeper Advisory Council; on the national education policy committee for the Biden-Harris Campaign; and on California Governor Gavin Newsom's statewide task force on higher education, racial equity, and COVID-19 recovery.
The recipient of more than $20 million in foundation grants, dozens of top honors in his academic fields, and three honorary doctorates, Dr. Harper has been repeatedly recognized in Education Week as one of the 10 most influential scholars in the field of education.
Natalie V. Saiz Biography
A distinguished UHCL alumna, Natalie Saiz recently retired from a 35-year career at NASA-Johnson Space Center. She served as HR director for 11 years during a time of significant change at the Center (2004-2015). During her last five years at NASA, she was a key advisor to Center and Agency leadership for organizational change initiatives.
Her expertise includes transformational leadership, DII (diversity, inclusion, and innovation), organizational change and culture, employee engagement, and building collaborative relationships. Most recently, Ms. Saiz was one of 22 women whose NASA careers were highlighted in "Making Space For Women" by Dr. Jennifer Ross-Nazzal.
Ms. Saiz's career achievements include leading an agency transformation effort for the Office of Communication, and leading the development of a multi-year strategy to integrate products and services between Center infrastructure organizations to support the Center's workforce. She also led JSC's Shuttle Workforce Transition focused on both the civil service and contractor workforce. She led a strategic initiative as well to outline roles and responsibilities between Procurement and CFO-focused on "common ground" and opportunities for integration and collaboration.
A significant driver of inclusion and innovation at JSC, she co-led a significant change effort focused on employment engagement, creativity, and innovation. She also served on two Astronaut Selection Boards at JSC and as an internal consultant in the Safety Mission Assurance Office focused on organizational change, competency development, and improved customer/program relationships, among other achievements.
On the not-for-profit front, Ms. Saiz served as the chair and vice-chair for Houston's Federal Executive Board. She also serves on the board of directors for JSC's Federal Credit Union.
As a result of her achievements and service over the years, she received the NASA Exceptional Service Medal, the University of Houston-Clear Lake Distinguished Alumna Award, the NASA Outstanding Leadership Medal, and the HR Executive of the Year Honor Roll.
Johnny C. Taylor, Jr. Biography
Johnny C. Taylor, Jr., SHRM-SCP, is President and Chief Executive Officer of SHRM, the Society for Human Resource Management. With over 300,000 members in 165 countries, SHRM is the largest HR trade association in the world, impacting the lives of 115 million workers every day.
As a global leader on the future of employment, culture and leadership, Mr. Taylor is a sought-after voice on all matters affecting work, workers, and the workplace. He is frequently asked to testify before Congress on critical workforce issues and authors the weekly USA Today column, "Ask HR."
Mr. Taylor's career spans over 20 years as a lawyer, human resources executive and CEO in both the not-for-profit and for-profit space. He has held senior and chief executive roles at IAC/Interactive Corp, Viacom's Paramount Pictures, Blockbuster Entertainment Group, the McGuireWoods law firm, and Compass Group USA. Most recently, Mr. Taylor was President and Chief Executive Officer of the Thurgood Marshall College Fund.
He is the author of the national bestseller, RESET: A Leader's Guide to Work in an Age of Upheaval, which delivers a candid and forward-thinking vision for leaders to reimagine their company cultures in a time of global upheaval and presents data-driven strategies to make the necessary foundational reset of all things work. Immediately upon its release in September 2021, RESET was in the top three of the Wall Street Journal's list of best-selling hardcover business books. All author proceeds benefit the SHRM Foundation, which is committed to empowering HR as a social force for change.
He was appointed chairman of the President's Advisory Board on Historically Black Colleges and Universities and served as a member of the White House American Workforce Policy Advisory Board during the Trump Administration. He is Vice Chair of the Board of Trustees of the University of Miami, Governor of the American Red Cross, and member of the corporate boards of Guild Education, iCIMS, and XPO Logistics (NYSE: XPO).
In 2020, Mr. Taylor received the Distinguished Executive of the Year Award from the Academy of Management, and he was named 2021 ALA Professional Society CEO of the Year by CEO Update.
He is a Fellow of the National Academy of Human Resources and is licensed to practice law in Florida, Illinois and Washington, D.C.
---
Spring 2021 Series
April 23, 2021: Mental Health and COVID-19: How Can Higher Education Help?
Speaker: Dr. Joshua Gordon, M.D., Ph.D. | Video Presentation*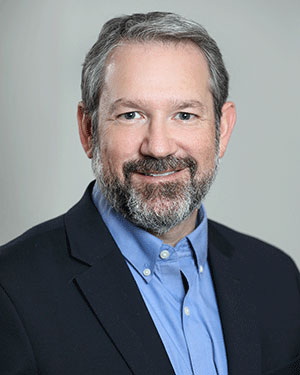 Dr. Joshua Gordon has been the director of the National Institute of Mental Health (NIMH) since 2016. He received his M.D. and Ph.D. from the University of California, San Francisco, and completed his psychiatry residency and research fellowship at Columbia University. He joined the Columbia faculty in 2004 as an assistant professor in the Department of Psychiatry, where he conducted research, taught residents and maintained a general psychiatry practice.
His work, which has been recognized by several prestigious awards, has direct relevance to schizophrenia, anxiety disorders, and depression.
Faculty and Staff Panel:
Cindy Cook, Ph.D., Licensed Psychologist, Executive Director of Counseling, Health and Career Services
Roberta Leal, Ph.D., Assistant Professor of Social Work, College of Human Sciences and Humanities
Dorothea Lerman, Ph.D., Professor of Psychology and Director, Center for Autism and Developmental Disabilities, College of Human Sciences and Humanities
Mary Short, Ph.D., Professor of Clinical Psychology and Department Chair for Clinical, Health, and Applied Sciences, College of Human Sciences and Humanities
Rick Short, Ph.D., Professor of Psychology, College of Human Sciences and Humanities
*Disclaimer: References to NIH or NIMH during this presentation are not intended as endorsements by NIMH of any products or services.
April 9, 2021: Public Health Access and Pandemics: How Can Higher Education Help?
Speaker: Dr. Peter J. Hotez, M.D., Ph.D.| Video Presentation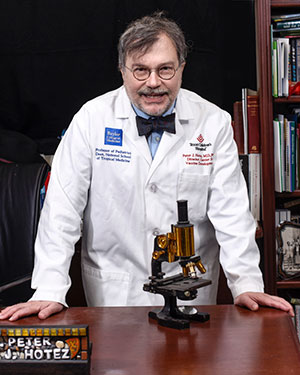 Dr. Peter J. Hotez is a professor of pediatrics and molecular virology at Baylor College of Medicine, where he is also co-director of the Texas Children's Center for Vaccine Development and Endowed Chair in Tropical Pediatrics. He is also a vaccine scientist who led the development of vaccines to prevent and treat neglected tropical diseases and coronavirus infections.
Dr. Hotez obtained his undergraduate degree from Yale University and his M.D. and Ph.D. from Weil Cornell Medical College and Rockefeller University. He is the author of more than 550 scientific articles and four books.
Faculty Panel:
Karen Alexander, Ph.D., Director of Nursing, Assistant Professor,
College of Human Sciences and Humanities
Bill Amonette, Ph.D., Associate Professor in Exercise and Health Sciences,
College of Human Sciences and Humanities
Femi Ayadi, Ph.D., Professor of Healthcare Administration, College of Business
Isabelle Kusters, Ph.D., Assistant Professor, Exercise and Health Sciences,
College of Human Sciences and Humanities
Jordan Mitchell, Ph.D., Associate Professor of Healthcare Administration,
College of Business
Dawit Woldu, Ph.D., Associate Professor of Anthropology,
College of Human Sciences and Humanities
---
Fall 2020 Series