UHCL Grocery Distribution in Partnership with the Houston Food Bank
Thank you for taking the first step in learning more about the Houston Food Bank's Food For Change (FFC) Food Scholarship Program, which provides free groceries to enrolled UHCL students. If you're a student in need of groceries, click the button below to make an appointment. Be sure to read the following requirements tips, and information prior to your pick-up time.
---
Our Partners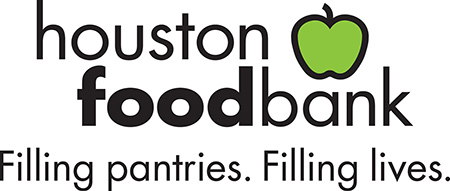 ---
Next Step
Book a Grocery Reservation Appointment
---
To book a grocery reservation appointment pick-up time, you will need to show proof of current enrollment.
Grocery appointments are limited and are reserved on a first-come, first-served basis. At your appointment, you will be assigned a unique, 8-digit, Food for Change ID Number (FFC ID). To participate in the program, you will be required to complete the Houston Food Bank's Food for Change Food Scholarship Application using your FFC ID Number. The FFC ID number is different from your UHCL Student ID number, and will be assigned at food pick-up appointment time.
Your Food Scholarship Application will only apply to the Houston Food Bank's Food For Change Program, offered to enrolled UHCL students. Your Food Scholarship Application is not an application for government assistance or social services and your information remains private.
Check-In Requirements for FFC ID Number and Grocery Pick-Up
Follow directional parking signs to the Food for Change Check-In location in SSCB/Student Parking Lot D. You will see the Houston Food Bank Community Health Market trailer. Visit the designated check-in location to apply, order and pick up your groceries.
Please arrive no more than 10 minutes before your appointment time. If you arrive more than 15 minutes after your appointment time, your appointment time will be rescheduled for 12:30 p.m. Multiple bookings for the same date will be cancelled and one booking per date will be selected for you.
Present FFC ID card or number. Ask for your physical FFC ID card, if you have not received it. If you do not have an FFC ID number, one will be assigned to you during your grocery pick-up appointment. You will need to complete the Houston Food Bank Food for Change Food Scholarship Application in order to receive a food scholarship and pick up groceries. List your UHCL Outlook email on the Food Scholarship Application.
Shop for groceries. Instructions will be provided to shop for groceries by self-selecting food from inside the Market trailer. Volunteers are available to help.
Pick-Up Information & Tips
To promote health and safety on campus, attendees are welcomed to wear face masks at food distribution events and maintain social distancing.
Appointments are required to pick up free groceries. Appointment times are limited for each distribution, based on the number of food orders available on the market trailer.
Prior to pick-up, please check your Outlook email for updates, appointment changes, school closures and event cancellations. Events will be canceled during school closures and inclement weather. Be sure to list your UHCL Outlook email address (not a personal email address), to receive updates about your appointment and events. School notices will not be sent to your personal email address. Follow us on social media @uhclosa for the most up-to-date information.
Upon check-in, use your Food for Change FFC ID to register with Houston Food Bank and UHCL staff. Please allow 20-30 minutes for check-in and grocery pick up.
Students may list substitute-shoppers/third parties to pick up groceries on their behalf. Substitute-shoppers must present the student's FFC ID number and copy of the student's photo ID in order to pick up groceries.
Please bring a cart, wagon or helper, as some grocery orders can weight up to 30 pounds. Review the Hawk Express shuttle's route and schedule, to coordinate transportation to residential locations on campus and near the campus.
Recycled/reusable bags issued at grocery pick-ups must be returned for your use at your next grocery pick up. Please bring the large recycled/reusable bags with you to your next grocery pick-up appointment or you are welcomed to bring your own grocery bags. Thank you for your help with global efforts to reduce, recycle, and reuse plastic bags.
Check weather conditions prior to your appointment time and dress accordingly. Prepare for your wait outside by bringing along a bottle of water, sun hat, sunscreen, umbrella/raincoat, jacket, etc.
Any person needing an accommodation for a disability in order to participate should contact the Center for Student Advocacy and Community at 281-283-2575 or FoodScholarship@uhcl.edu at least one week prior to the event to arrange for the accommodation.
---
Distribution Information
Date: 1st and 3rd Friday of each month on days classes are in session and the Houston Food Bank is open

Time: 10 a.m. – 12:30 p.m. by appointment

Location: SSCB/Student Parking Lot D (SSCB Sidewalk Entrance, passenger loading zone)
---
Volunteer
The Center for Student Advocacy and Community is inviting you to volunteer for the UHCL and Houston Food Bank Food For Change Distribution Program. What a great way to give back to UHCL this summer! Volunteer with us and gain service hours through the Office of Student Involvement and Leadership. Also, as a volunteer, you can still pick up your free groceries! Volunteer Sign Up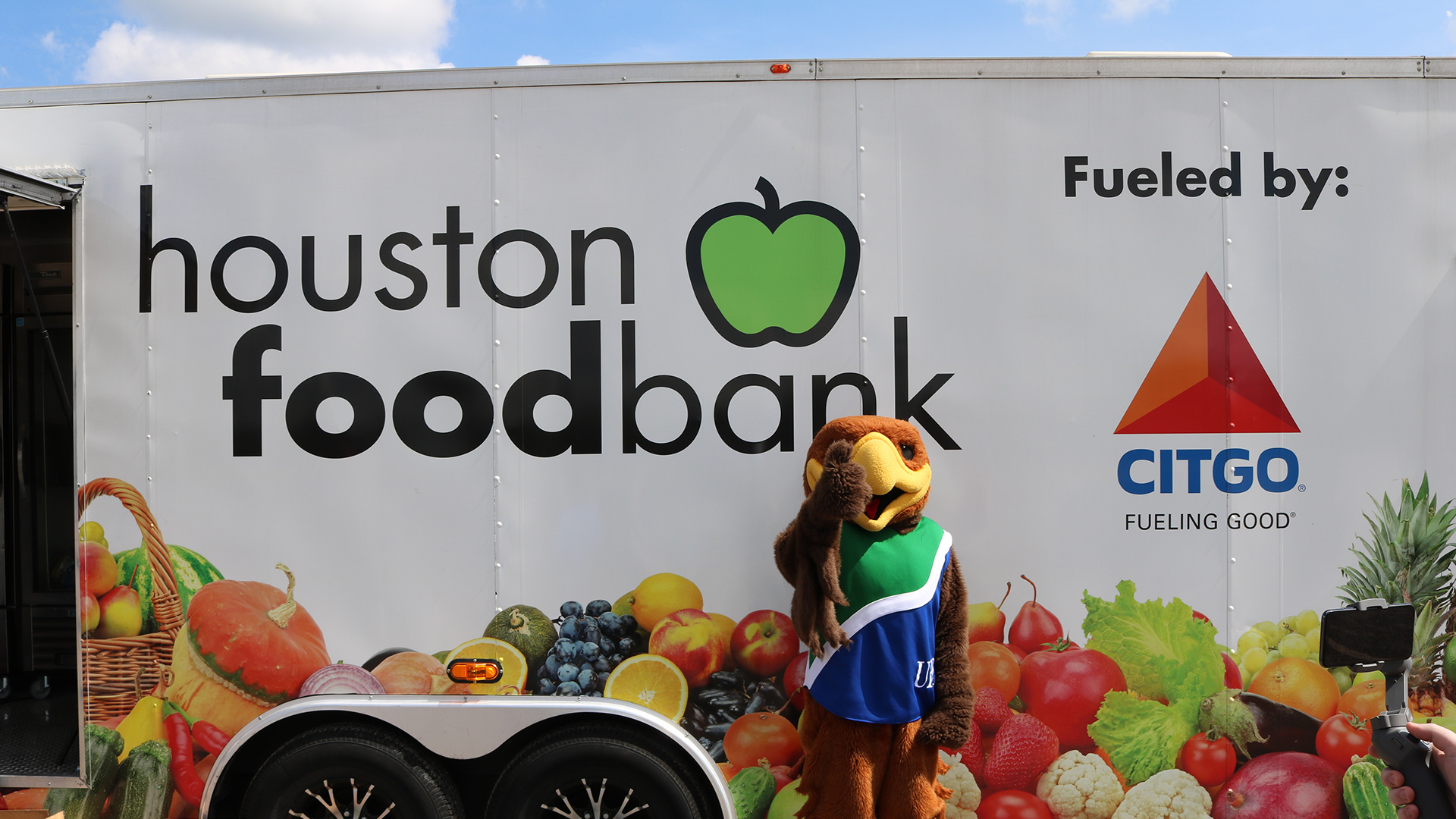 ---
Additional Food For Change (FFC) Program Information
We look forward to serving you at UHCL's Food For Change Market Trailer Distribution. Best of luck this semester! Please visit the Center for Student Advocacy & Community in SSCB 1.203 or contact us at foodscholarship@uhcl.edu if you have any questions or need assistance booking an appointment.