Hawk Pantry & Food Programs
The Hawk Pantry provides food (canned goods and non-perishables), toiletries, gender specific hygiene products, in addition to limited household/home essentials and school supplies. The Hawk Pantry is available to all enrolled UHCL students.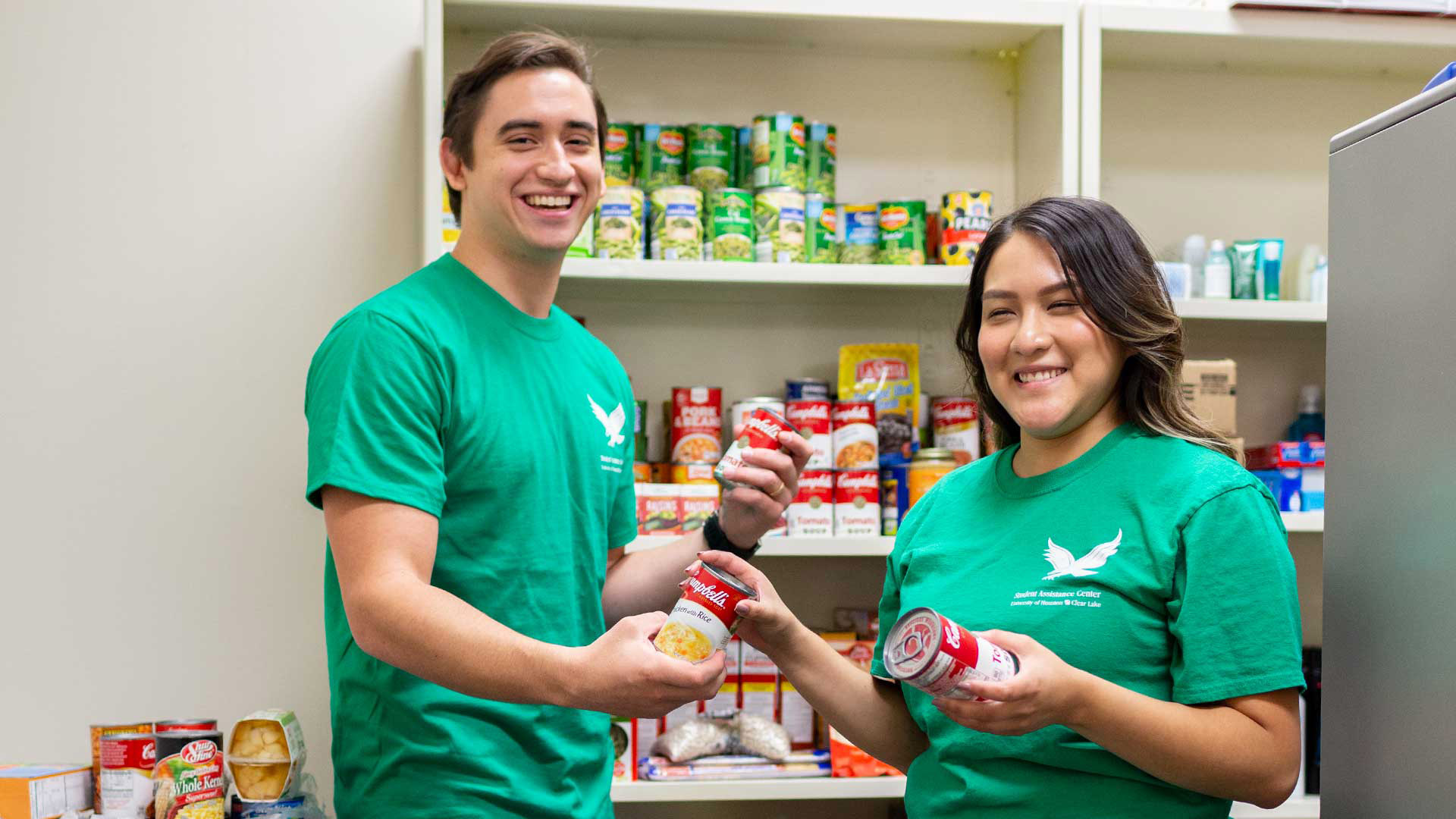 Place a Hawk Pantry Order
The pantry is located within the Center for Student Advocacy and Community Suite (SSCB 1.203).
Please Note: There is a new process for placing a Hawk Pantry Order Starting September 1, 2023. Students will be required to place an order and reserve an appointment for their pick-up time. Both steps must be completed, prior to picking up your order. Once your Hawk Pantry order is submitted, you will be redirected to our Microsoft Bookings page.
---
Additional Food Programs & Services
Houston Food Bank Grocery Distribution
UHCL Grocery Distribution
Please visit UHCL Food Distribution, for more information about scheduling a grocery pick-up appointment to receive free groceries!
Enrolled students are guaranteed a Food Scholarship through the Houston Food Bank's Food For Change program.
Days/Times: The 1st and 3rd Friday of the month on days classes are in session from 10 a.m. - 12:30 p.m. (by appointment)
Location: Student Parking Lot D
Learn more about the UHCL Grocery Distribution Program in Partnership with the Houston Food Bank.
---
The food distribution scheduled for October 20 has been cancelled.
---
SNAP (Supplemental Nutrition Assistance Program)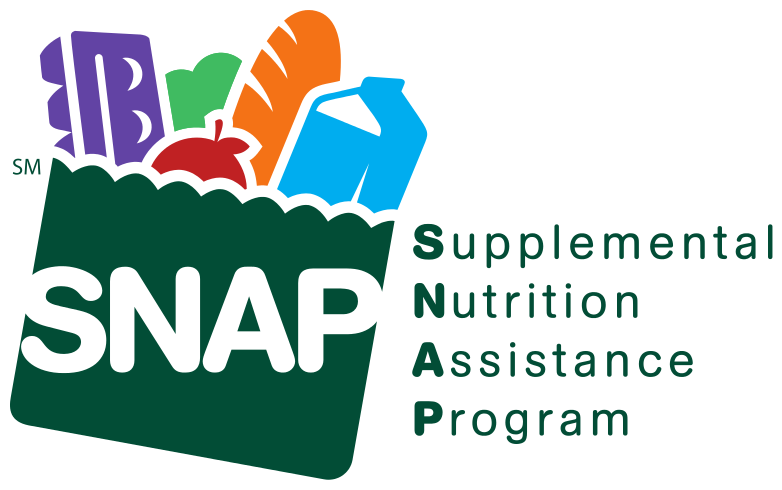 SNAP, Supplemental Nutrition Assistance Program, is a federal program that provides food assistance to eligible low-income families and individuals in Texas. SNAP provides nutrition benefits to supplement the food budget of families in need.
Want to know if you qualify? Use the chart below. Please note that there are additional factors in order to qualify for SNAP program. Visit www.yourtexasbenefits.com to find out more information.
Maximum Monthly Income Limits
The following chart gives a general idea of the amount of money (income) most people or families can get and still be in this program.
SNAP Income Limits

| Family Size | Monthly Amount of Income Allowed |
| --- | --- |
| 1 | $ 1,775 |
| 2 | $ 2,396 |
| 3 | $ 3,020 |
| 4 | $ 3,644 |
| 5 | $ 4,268 |
| For each additional person, add: | $ 625 |
Documents Needed To Apply For SNAP Benefits
This is a general guideline of information and documentation needed to apply for SNAP benefits:
Social Security number and birth date
Citizenship or immigration status
Money/Income from jobs and other sources
The value of cars and other property/assets
Expenses and costs you pay: rent, utilities, and bills
How to Apply
Apply at Your Texas Benefits.
Do You Need Assistance Applying for SNAP Benefits?
Request an appointment with the Center for Student Advocacy and Community. Before requesting an appointment:
Please visit and review criteria and required documents at

Your Texas Benefits.
Save required documentation in PDF format and bring them to your appointment.
Request SNAP Assistance from CSAC
Texas State Benefit programs (WIC, TANF, Medicaid, etc.) help people with little or no money who are in need. You can also manage benefits through the Your Texas Benefits app, available in the App Store or Google Play.
---
Support the Hawk Pantry
Financial Donations
Your financial donation will be used to purchase food and household items most requested from the Hawk Pantry. Gifts of any size make a difference!
To make a gift online:
Go to

Give to UHCL
Select

"UHCL Hawk Pantry"

from the "Choose your fund(s)" drop down menu
Volunteer
Give Back! We encourage students, employees, alumni, family and friends to volunteer at Free Grocery distribution events.
Thank You!
We thank you in advance for your support! Your food donations or financial gift will make an impact in the lives of UHCL students who are experiencing food insecurities.
---
Questions?
If you have any questions, please contact Ebony Brunn, Associate Director, via email at brunn@uhcl.edu.