Cybersecurity Month Events
October is National Cybersecurity Awareness Month (NCSAM). Join the College of Science and Engineering, Strategic Partnerships and Strategic Information Initiatives and Technology for a series of conversations that will cover cybersecurity education, research, and industry collaboration opportunities at UH-Clear Lake.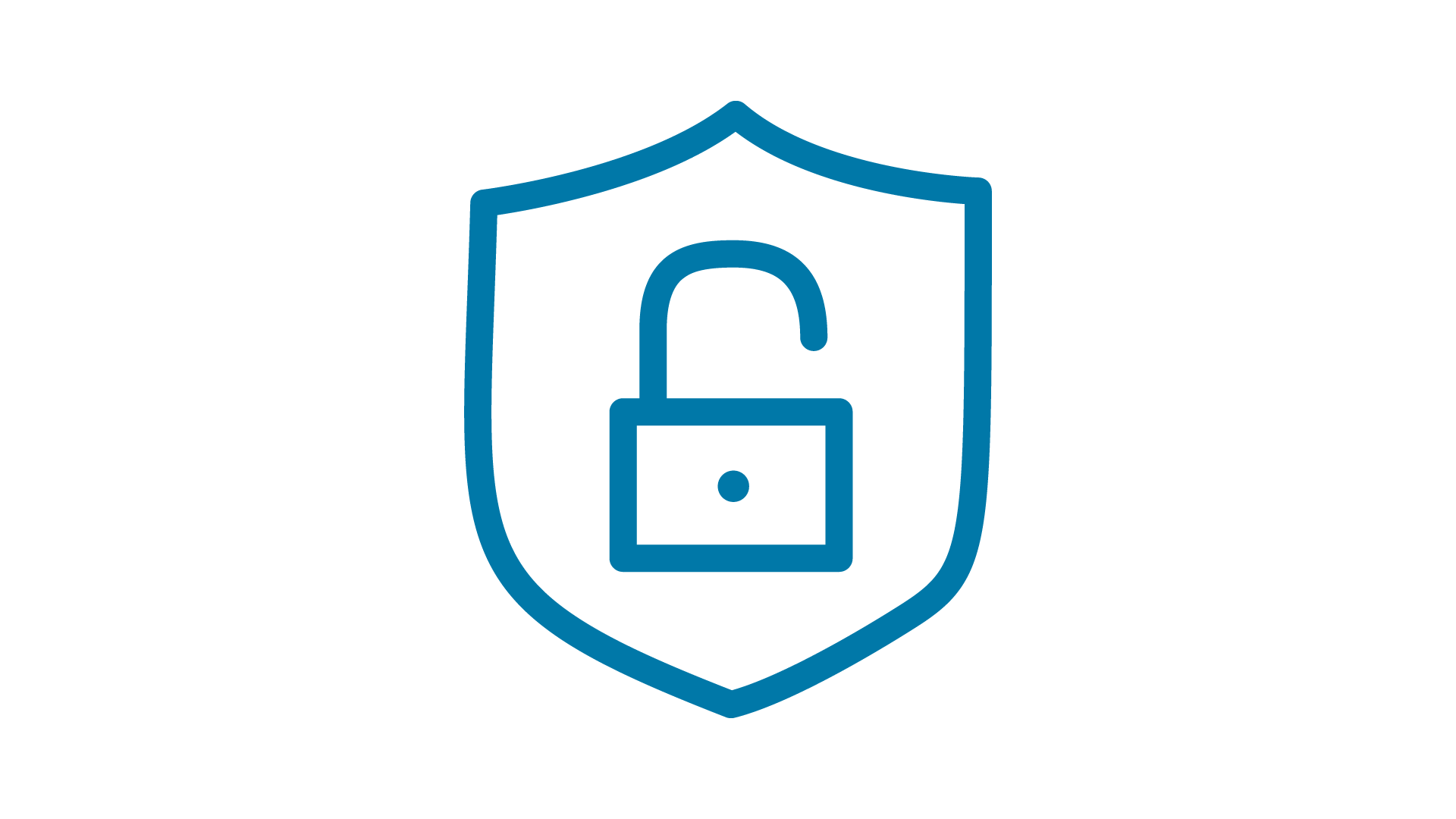 Information Technology (IT) Cybersecurity Minor with a focus on Cybersecurity I and II courses
October 8, 2021 | 11 a.m. - 12:30 p.m. | Virtual Event
Join the October 8 event on Zoom
Learn about the Information Technology (IT) Program and how the Cybersecurity Minor fits into the IT Program curriculum. Faculty will discuss how Cybersecurity courses have evolved over the last five years to meet the demands of society and moved from purely informational to more practical. An emphasis will be made on the integration of these courses with the Cisco Networking Academy, so students can earn Cisco training certificates upon completion of Cisco and UHCL course requirements.
Host: Dr. Charles Phillips
Dr. Charles Phillips is a Senior Lecturer of Computer Science has served at UHCL for seven years and is one of the primary cybersecurity instructors. He is a retired Army Colonel with over 29 years of active duty. During his military career, Dr. Phillips, served in many Information Technology (IT) positions of increased responsibility from installing secure tactical telecommunications to Chief Information Officer, running one of the largest IT enterprises in the Department of Defense. Additionally, he has years of experience in teaching cybersecurity, serving as an Assistant Professor at the U. S. Military Academy at West Point, NY. and as Lecturer at the Georgia Institute of Technology, College of Computing. Dr. Phillips brings a wealth of real-world experience to the classroom.
---
Forensics courses and Cisco Certificate, such as Networking using Packet Tracer
October 15, 2021 | 11 a.m. - 12:30 p.m. | Virtual Event
Join the October 15 event on Zoom
Are you "tech-savvy"? Are you careful about the data that you store on your digital devices? Is y­­our data really secure? How does someone crack your passwords? Watch how a digital forensics investigator goes about retrieving account information and data from your systems.
Networks are a cornerstone of modern society and allow us to communicate around the world. What goes into designing and configuring the devices that allow us to stay connected? This session includes a discussion about the devices involved, and a demonstration of a tool that allows a virtual network to be designed and configured.
Hosts: Mr. Josh Baker and Ms. Krishani Abeysekera
Mr. Josh Baker is an Information Technology Lecturer at UHCL. He has field experience in Business Continuity, Compliance, Project Management and Network Design with 3Com, SM&R, Apple and UTMB. He earned his M.S. in Computer Information Systems from UHCL and a B.A. in English from the University of Texas at Austin. He teaches courses focused on Cybersecurity, Network Administration and Forensics. Away from campus, he works with animal charities, as well as local community theatre groups to produce plays, films and audio plays.
Ms. Krishani Abeysekera received her Master of Science in Computer Science from the University of Houston-Clear Lake in May 1995. She is a Sr. Lecturer/Systems Administrator for the College of Science and Engineering. Her research interests include Computer Forensics, Computer and Cybersecurity, Network Administration, Systems Administration and STEM Education. She is a certified forensics examiner.
---
Cybersecurity Research and Education at UHCL
October 22, 2021 | 11 a.m. - 12:30 p.m. | Virtual Event
Join the October 22 event on Zoom
With the advances in computing and communication technologies, large-scale, intelligent, and networked computing systems have been deeply embedded into our daily life. Along with the productivity and convenience provided by these systems, come security attacks and threats that can not only breach these systems but also reach beyond them.
Join this session to hear about various faculty research projects that cover security protocols, user identification algorithms, and access control mechanisms. These projects include designing edge-computing based security solutions, developing activity-based user identification algorithms, and devising distributed attribute based access control for permissioned blockchain systems.
In addition to research, learn about the development and implementation of cybersecurity curriculum following the best practices, including a National Science Foundation supported research project that aims to design courseware and modules that help cultivate cyber operators that are essential to build our future cybersecurity workforce.
Hosts: Dr. Kewei Sha and Dr. Wei Wei
Dr. Kewei Sha is an Associate Professor of Computer Science and the Associate Director of the Cyber Security Institute at the University of Houston-Clear Lake (UHCL). Before he moved to UHCL, he was the Department Chair and Associate Professor in the Department of Software Engineering at Oklahoma City University (OCU). He received his Ph.D. degree in Computer Science from Wayne State University in 2008. His research interests include Network Security and Privacy, Internet of Things, Distributed Computing, Edge Computing, Blockchain, and Data Management and Analytics. As a PI or co-PI, he received more than 3 million dollars of research support from NSF, NASA, UHCL, and OCU. Dr. Sha has published numerous publications in prestigious peer-reviewed journals and conferences. These publications have been cited more than 1600 times. Dr. Sha has served as editor in several prestigious journals, key organizing committee members for many conferences, and reviewers for numerous IEEE and ACM Transactions. Dr. Sha is a recipient of UHCL President's Outstanding Research Award, IEEE Outstanding Leadership Award, and Anthony and Barbara Lekkos Endowment Faculty Fellowship. He is a senior member of both ACM and IEEE.
Dr. Wei Wei received her Ph.D. degree in Management Information System from the University of Arizona. She is currently an Associate Professor and program chair of the Computer Information Systems at the University of Houston-Clear Lake. Her research interests include social media analytics, system modeling, and education in computing especially cybersecurity education. She has been working in several joint efforts on promoting cybersecurity education at various levels. Dr. Wei worked as Co-PI or senior personnel for several grants including an NSF CyberCorps grant focusing on building future cyber-workforce. Dr. Wei has extensive publications in data analytics, information systems education, and cybersecurity. Dr. Wei serves on editorial board for several IS journals. She also actively participated in organizing and paper reviewing activities for all major IS conferences.
---
Industry Panel Discussion
October 29, 2021 | 11 a.m. - 1 p.m. | Virtual and Face-to-Face Event
Join the October 29 event on Zoom
Join the College of Science and Engineering and members of the regional IT community for a discussion focused on identifying synergies and gaps related to Cybersecurity and how the UHCL College of Science and Engineering can support the industry needs of the region.
Panel Hosts:
Dr. Sadegh Davari, Department Chair of Computing and Mathematics
Dr. Miguel Gonzalez, Dean of the College of Science and Engineering
Mr. Dwayne Busby, Executive Director for Strategic Partnerships