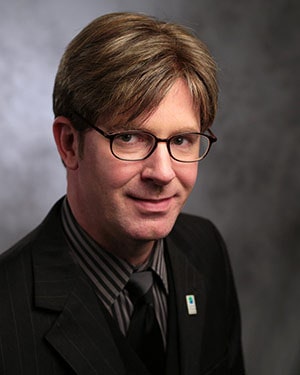 Samuel Gladden, Ph.D.
Associate Dean of the School of Human Sciences and Humanities and Professor of Literature,
College of Human Sciences and Humanities
Contact number: 281-283-3400
Email: gladden@uhcl.edu
Office: Bayou 1529.06
Biography
Samuel Lyndon Gladden serves as associate dean of the School of Human Sciences and Humanities and holds faculty rank as a professor of literature. He previously served as special assistant to the dean of the College of Humanities, Arts, and Sciences and as a department head at the University of Northern Iowa.
Dr. Gladden has published widely on key figures in nineteenth-century British literature with books on Percy Shelley and Oscar Wilde and articles on Mary Shelley, Wilkie Collins, Bram Stoker, and others. He enjoys teaching and writing about literature from a variety of epistemological perspectives, and his work incorporates space and gender studies, psychoanalysis, and the New Historicism.
Dr. Gladden's future research plans include a study of Wilde's subversive—and ultimately Christian—use of religion in his fairy tales and poems in prose and an edited collection on the works of Nöel Coward.
---