Clinical Psychology
Program Overview/Mission
The Clinical Psychology program at University of Houston-Clear Lake offers a MA degree and provides academic coursework and clinical training that prepare graduate students for careers in the mental health field. The coursework and training also meets the requirements for licensure as a Licensed Professional Counselor or Licensed Psychological Associate in Texas.
The 63-hour program features courses in individual and group therapy, assessment of cognitive and personality functioning, and cognitive-behavioral therapy. You can also take courses to gain more specialized training in behavioral medicine, behavioral parent training, and the development and treatment of mood and anxiety disorders, and pediatric psychology.

Goals and Objectives
The field of psychology, this program, and its individual faculty highly value diversity, understanding, inclusiveness, compassion, equal human rights, and strongly reject and condemn violence, intimidation, discrimination, and judgmental action towards groups or individuals in all forms. Given our field's acute focus and understanding of the human toll exacted by these societal problems, psychology has an important ethical role in advocacy and educating the broader public in hopes of minimizing these problems for individuals and groups in our societies. Review the APA Advocacy page to learn more about some of these important areas and how they can be supported.
---
Program Degrees
Admission Requirements
---
Additional Admission Information
Admission is competitive. The program accepts a new cohort of approximately 10 students each year. Students wishing to enroll in this degree plan must formally apply. Additional information can be obtained by contacting the faculty coordinator.


Program Faculty
Sara Elkins
Sara Elkins
Associate Professor of Clinical Psychology,
Human Sciences and Humanities
Contact number: 281-283-3315
Email: elkins@uhcl.edu
Office: Bayou 2529.06
Sarah Griffin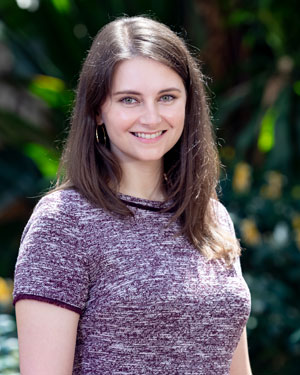 Sarah Griffin
Assistant Professor of Health Service Psychology & Clinical Psychology,
Human Sciences and Humanities
Contact number: 281-283-3355
Email: griffins@uhcl.edu
Office: B2617.08
Ashley MacPherson
Ashley MacPherson
Assistant Professor of Health Service Psychology & Clinical Psychology,
Human Sciences and Humanities
Email: macpherson@uhcl.edu
Office: Bayou 1508.03
Curriculum and Instruction
While enrolled in our program, you would have many significant training experiences outside the classroom. For example, you would participate in a two-semester clinical practicum in our on-site Psychological Services Clinic and a 500-hour internship placement under the supervision of a psychologist. In addition, you may have the opportunity to work with faculty on research projects, especially research related to the faculty member's research expertise. Through research experiences, you may have the opportunity to present at local and national conferences, and possibly co-author manuscripts.
Please read the Clinical Psychology Program information and Frequently Asked Questions about our program for more details.
Student Resources
Information for Current Students
University Student Resources
Additional Information
A doctorate in Health Services Psychology (combined Clinical and School Psychology) is also offered at University of Houston-Clear Lake. A separate admissions process is required for enrollment in this program. For information, please contact the Department Assistant III for the program, Shelly Matejka, 281-283-3491 or Matejka@uhcl.edu.

For information on admission to the Clinical Psychology Program, please contact:
Dr. Sara Elkins
Clinical Psychology Program Director
elkins@uhcl.edu