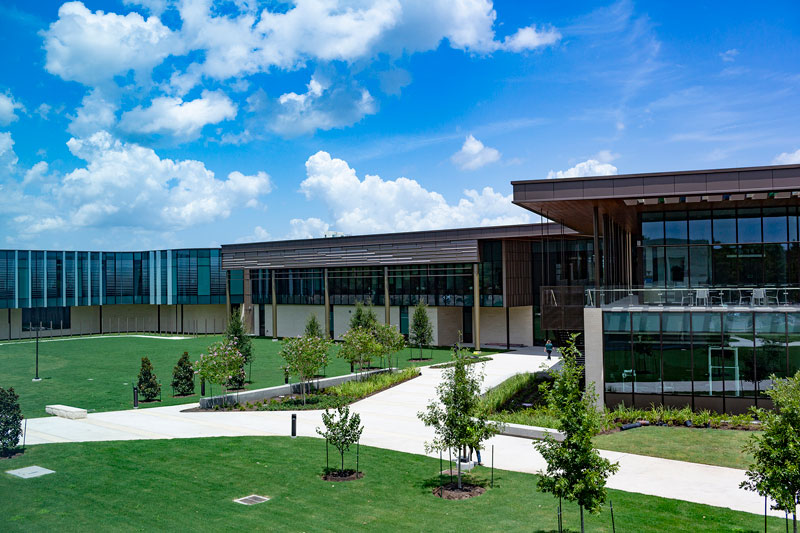 Why now? Why here?
When UHCL transitioned from an upper level to a comprehensive, four-year university
in fall 2014, the most significant transformation in the university's 40-year history
began. Serving a growing number of freshmen and sophomores has led to many
exciting opportunities—and daunting challenges. With more students, faculty and staff
came the need for more classrooms, laboratories, offices and student activity spaces.
An unprecedented $150 million capital expansion is underway to open two major
academic buildings, a recreation and wellness facility and the university's first campus
residence hall. Over the next two years, these new spaces will make room for new
degree programs to ensure the university is preparing students for the careers that are
most important for the 21st century.
This is just the beginning.
Through the Here, We Go campaign, UHCL invites alumni, friends, community partners
and stakeholders to help accelerate the university's great transformation. Together, we
can make a difference in the lives of individuals, communities and the world.
The campaign is defined by four core principles: engaged teaching, inspired learning,
fearless imagination and emerging opportunities. Gifts to any one of them spark
change across all the others, transforming the university, one gift at a time.
Give to UHCL